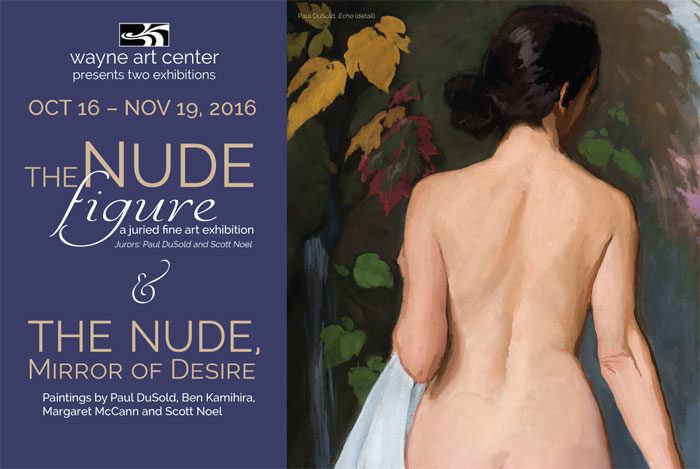 The Wayne Art Center is having two exhibitions, The Nude, Mirror of Desire showing the work of Ben Kamihira, Paul DuSold, Margaret McCann, and Scott Noel as well as the juried exhibition The Nude Figure which displays 71 artists with 86 works selected out of 242 artists and with Scott Noel and Paul DuSold as the jurors.
The Wayne Art Center press release states:
The Nude, Mirror of Desire picks up the theme of Philadelphia's centrality to negotiating the charged subject of the figure. Ben Kamihira, Paul DuSold, Margaret McCann, and Scott Noel paint the figure from personal obsession, but with an equal feeling for the traditions of eloquence the subject has inspired throughout the history of painting. Along with the hope of providing visual pleasure, the painters ask very quietly, what becomes of desire when it encounters the demands of form?
The video below shows Scott Noel and Paul DuSold talking about how this show came about as well as explaining in depth the central ideas around this show.
Wayne Art Center The Nude Mirror of Desire and Nude Figure Exhibition from Jill Frechie on Vimeo.
Both shows will run from October 16th through November 19, 2016.
The Wayne Art Center is located at 413 Maplewood Avenue in Wayne, PA
Other related events include
Artists' Talk with Scott Noel and Paul DuSold
Saturday, October 29, 3:00pm. Davenport and ESCS Galleries
Please register at info@wayneart.org.
Model Talk with Ruth Weisberg
"What Happens when You Get an Itch?: True Confessions of a Nude Art Model"
Friday, November 4, 12:30pm. ESCS Gallery
Workshop: Nude Figure Drawing with Paul DuSold
October 29 and 30, 10am – 4pm
Workshop: Figure Drawing & Painting with Scott Noel
November 5 and 6, 10am – 4pm
The Nude Figure Award Winning Artists: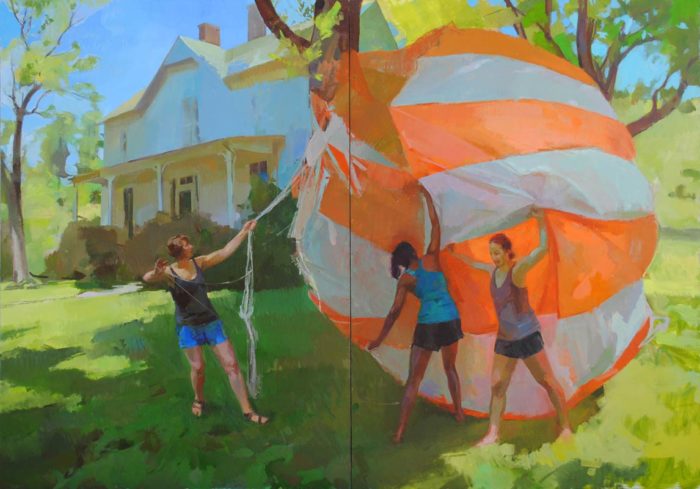 Elise Schweitzer, Best in Show Parachute, Parsonage

Marcus Michels, Most Poetic Curl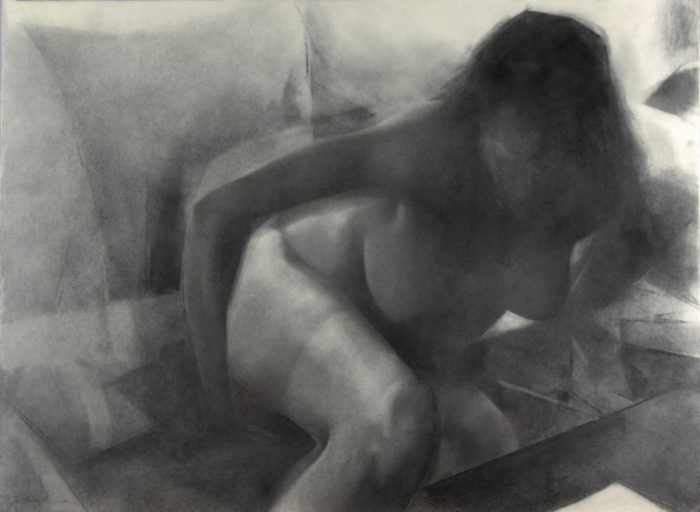 Tamie Beldue,  Best Drawing Transitory Nude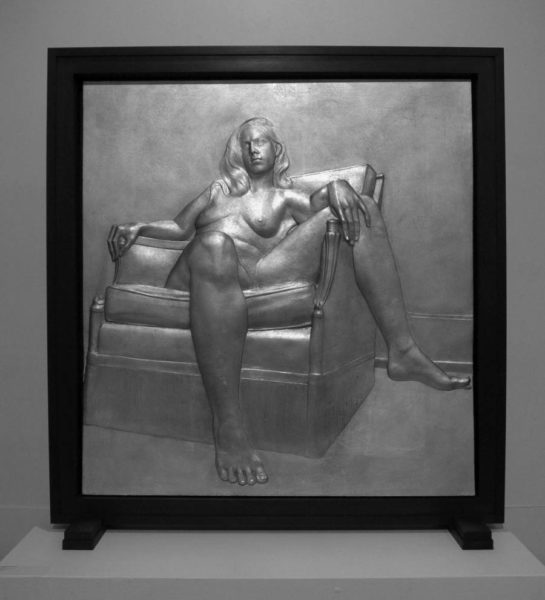 Chris Smith, Best Sculpture Antigone Enthroned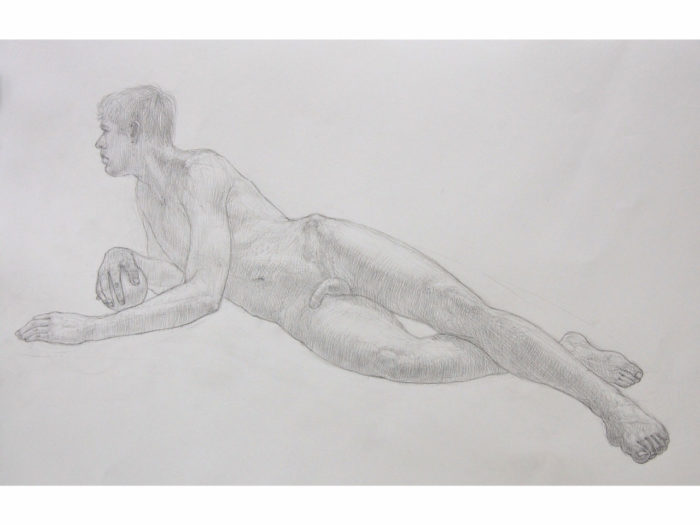 Jeff Dion, Best Male Nude Reclining Male with Sphere
Eleanor Allen, Best Female Nude BODYHOUSE I, II, III
Patrice Poor,  Best Narrative Figure The Visitor
Aaron Thompson, Best Premier Coup Drift
Michael Doyle, Best Figure in Landscape Nude in Woodland Stream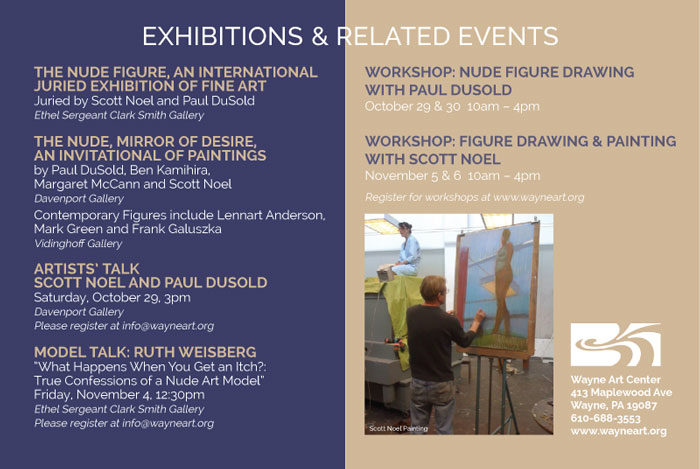 ---
Donate to Painting Perceptions
Donations to Painting Perceptions helps this site greatly, please consider your gift today.