The Painting Perceptions blog was started in early 2009 by Larry Groff to explore contemporary observational painting with some type of modernistic viewpoint. Over time the blog became a vehicle for artists to present and discuss their ideas and work through the interview format. As of September 2015 we have interviewed well over a hundred widely different painters, ranging from major painters showing in leading galleries to emerging artists just getting started. This site started with an emphasis on painters who had some connection to observed vision in their work but over time the blog grew to become more inclusive; as much perceptions on painting as it is about perceptual painting. We examine a wide range of stylistic approaches from extremely loose abstraction to precise realism and everything in between.
Editor and Owner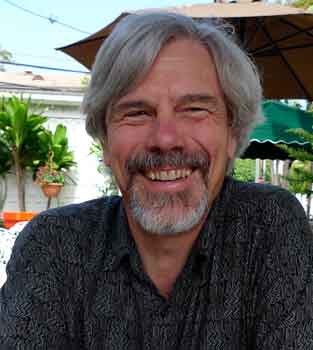 Larry Groff email: larry@paintingperceptions.com
Larry Groff is a San Diego based painter, previously from Boston, Ma. where he lived for much of his life. Mr. Groff attended the Massachusetts College of Art with a B.F.A. in Painting in 1988. He attended the Yale University Summer School of Art and Music in 1986, Boston University where he received a M.F.A.in 1993.
He is currently represented in San Diego by the Noel-Baza Fine Art gallery and is a member of the Prince Street Gallery in NYC. He has participated in group exhibitions at the Oceanside Museum of Art, Oceanside, California, Prince Street Gallery in NYC, Copley Society of Art, Boston, MA, San Diego Art Institute 52nd and 51th International Juried Exhibitions, Bennington Center for the Arts, Bennington, VT, Danforth Museum of Art in Framingham, MA, the Sherry French Gallery in New York City, the Clark Gallery in Lincoln, MA and many other venues.

Staff Writers
Elana Hagler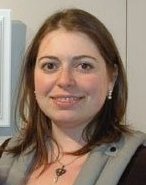 Elana Hagler email:elana@paintingperceptions.com
Elana Hagler was born in Tel Aviv, Israel, and immigrated to the United States at the age of five. She received her Bachelor of Arts in both Studio Art and Psychology from Brandeis University, Boston, and continued her studies for two years at the Master Class of the Jerusalem Studio School and the International School of Drawing, Painting, and Sculpture in Umbria, Italy. She then received her Master of Fine Arts from the Pennsylvania Academy of the Fine Arts in Philadelphia. Elana has won multiple prizes in painting and drawing and has exhibited her work in solo and group exhibitions in New York City, Tel Aviv, Jerusalem, Philadelphia, Baltimore, Virginia, Florida, Colorado, Ohio, Michigan, Vermont, Massachusetts, and Italy. She has previously taught fine art at the Delaware College of Art and Design and at Swarthmore College. Elana is an instructor in the online program at the Academy of Art University in San Francisco.
Statement from the owner
In the many interviews on this site we often ask painters variations of similar questions such as; "Where did you come from", "Who has been most influential to your work" "How did you make this", "What's important to you"… to peek into painter's working methods, observations and ideas about art that may help other painters and to pass on the continuum of knowledge about painting practise as well as the visual poetics of art. Our hope is that these interviews will stimulate conversations about contemporary, modernistic observational painting and to pass on valuable information to the many painters around the world who aren't necessarily connected to an art school or center. Too many representational and abstract painters paint in obscurity not due to any lack of ambition, talent or vision but because of an artworld that is more interested in fashion and fame than vision and poetics. Painting Perceptions provides a platform to showcase work and thoughts from both the known and unknown.
We encourage painters and art writers and lovers to submit articles, reviews, interviews and whatever else may be of relevant interest. The more people participate with comments and guest posts, this site will continue to evolve into an increasingly useful resource and community for painters.
I would like to thank our staff writers, Elana Hagler and Tina Engels and past contributors; Tina Engels, John Goodrich, Xico Greenwald, Neil Plotkin and Thaddeus Radell, all terrific painters and writers. I'd also like to thank the many people who have come forward to share articles, information and other significant contributions towards helping this site become a valuable resource and destination for painters around the world.