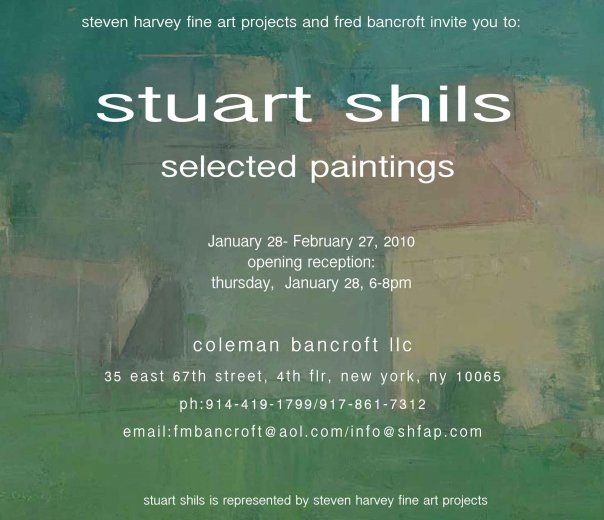 January 28 – February 27 2010
Coleman Bancroft LLC 35 East 67th Street, 4th flr NYC
Sorry but I have no detailed information on this upcoming show of Stuart Shils paintings. If you live nearby please check it out and let us know your thoughts. A website doesn't yet seem available for this show. You can see Shils recent work on his website.
update: I just got a comment saying you can now see the paintings in this show from this link. Terrific show and great to see these larger images of Stuart Shils new work.