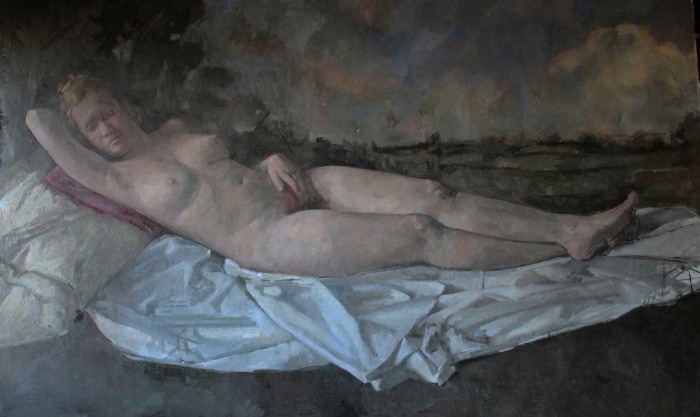 I recently came across an online display of fabulous new paintings by Roni Taharlev, an Israeli painter who is currently having a solo exhibition of her work at the "Contemporary by Golconda" Gallery in Tel-Aviv. Her solo shows include the Bernard Gallery, Tel Aviv in 2009 and Lohamei Hagetaot Gallery, Kibbutz Lohamei Hagetaot in 1999, and she has also exhibited in group shows in the Israel Museum, Tel Aviv Museum and the National Portrait Gallery in London. She has also taught workshops at the JSS in Civita program and in Aram Gershuni's "Tachana" School. She was a student of the painter Israel Hershberg.
The catalog for this show included an essay by Dr. Ariel Hirschfeld who said of her work:
…Roni Taharlev has developed her own special gaze; a gaze that alternates between retreating to the past and returning to the present. Her gaze seems to turn again and again to the old masters, as if asking their advice, learning from their practice, momentarily adopting their ancient gaze. Roni Taharlev has developed a wonderfully poetic way of conversing with some of her old masters – Titian, Giorgione, Dürer, Cranach, Velasquez, coffin painters from Roman Egypt, Cézanne and many others. It sometimes seems as if they are sitting next to her and making useful comments.

…Paint, and the interesting, intensive and extremely delicate way it is applied (the paint is fine and dry, almost sandy) are surely the most dramatic signs of Roni Taharlev's powerful presence in the rich symposium that is played out in all her paintings. It is precisely in it, it seems, that Taharlev's identity, steeped in the present and setting itself apart from the old masters, takes place. Paint, for her, is not the agent of light; nor is it, just as importantly, the agent of matter, object or the human body. As in Cézanne, it is the expression of the painting hand and of the act that emanates from it. It is the thing. Not the painted object, which is like a wall against which to hit the ball.
click here for a pdf catalog for this show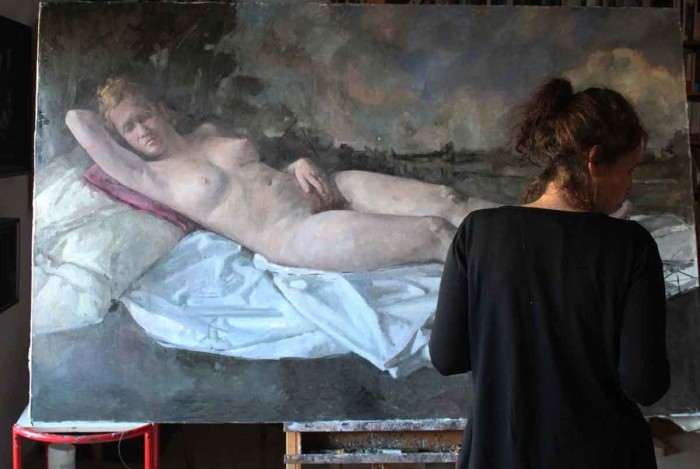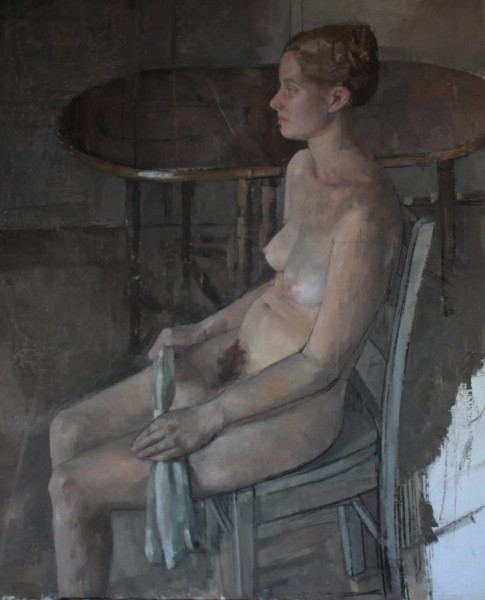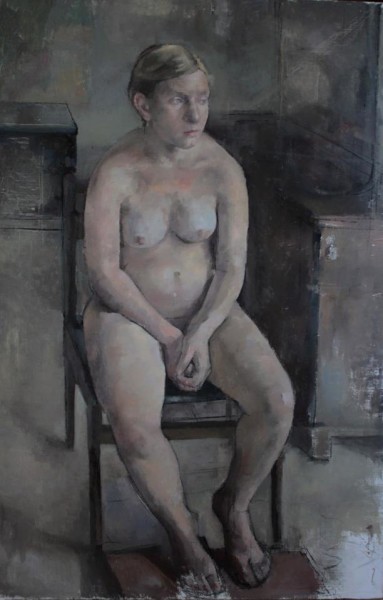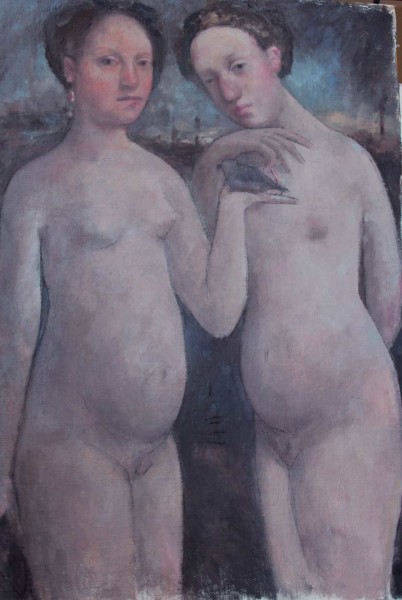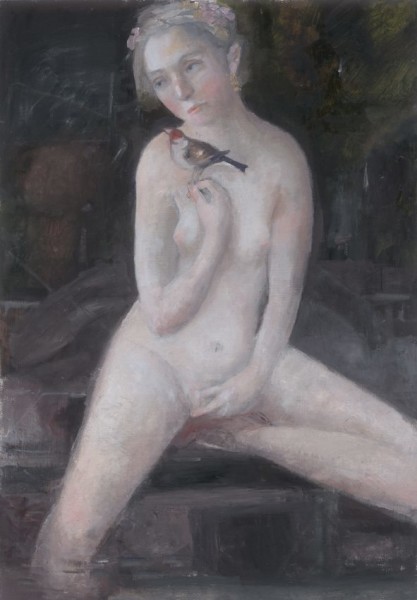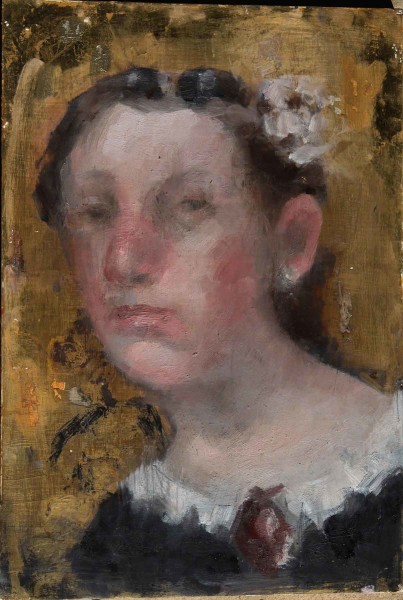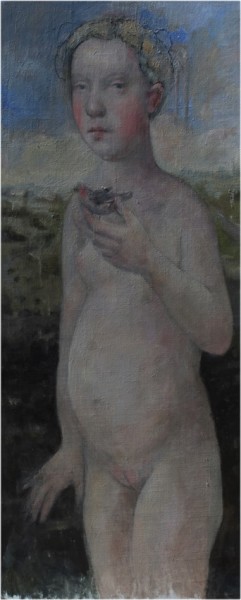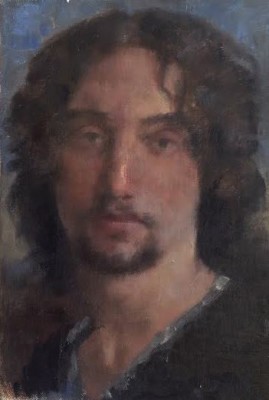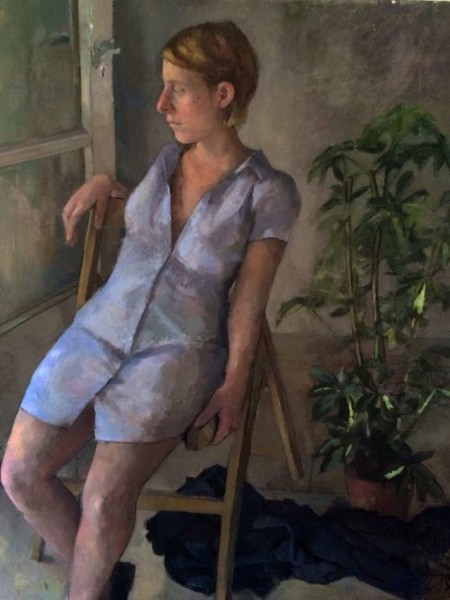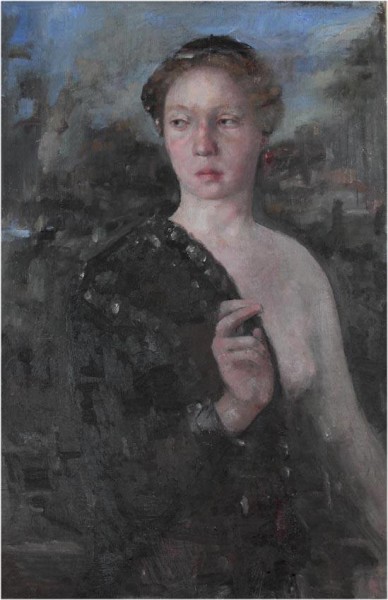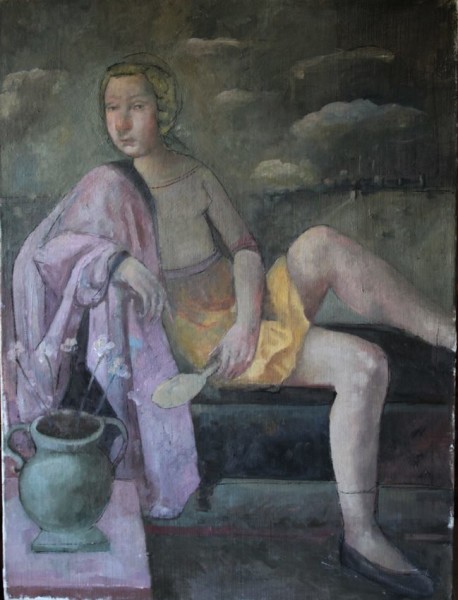 ---
Donate to Painting Perceptions
Donations to Painting Perceptions helps this site greatly, please consider your gift today.