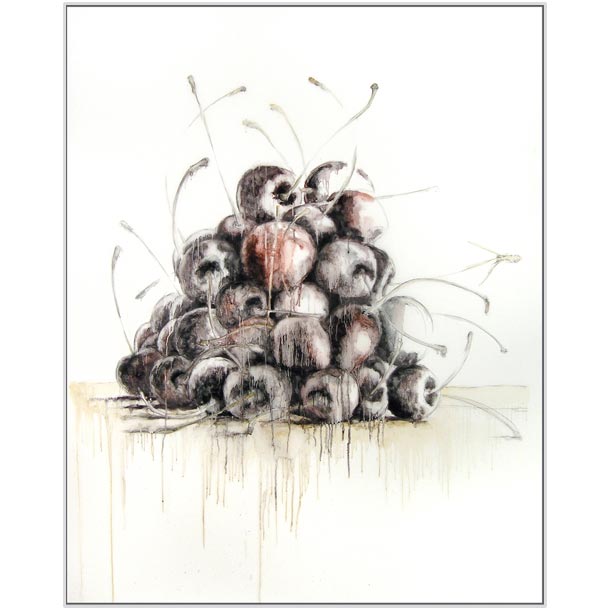 Cherry Pile 2c 42 x 54 inches Oil on mylar 2008
Neil Plotkin's still lifes are a fresh take of a familiar theme, fruit and vegetables on a table. The emphasis is more on pictorial organization and expression than simply making an inventory of visual components that make fruit look familiar. The cliche of fruit on a table is further removed by the graphic tribute to Philip Guston's late work, especially the still life paintings of cherries. These new paintings are a significant departure from his earlier cityscapes. I'm curious to see how far he will go in this new direction.
Neil also is a frequent contributor to Painting Perceptions and is traveling in Great Britain this summer and may be writing another article for us as his time permits.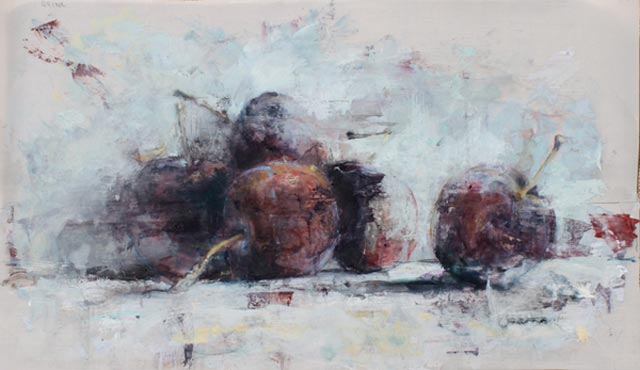 Brink 30 x 15 inches Oil on mylar 2009 (Click for larger view)
Neil Plotkin said in his artist statement on his website:
"He has been exhibited nationally and internationally, both in solo shows and, by invitation, in shows such as the National Academy Museum's Invitational Show in New York , and the "Take Home a Nude" auctions by Sotheby's and Phillips de Pury. His work has been featured in publications such as Artinfo.com and Artist Magazine's "20 artists under 40".

Neil holds a Bachelor of Fine Arts and a Bachelor of Arts in Art History from the University of Michigan.
You can see more of Neil Plotkin's painting on his website. And he also has a blog Larger versions can be seen on most of these by clicking the image.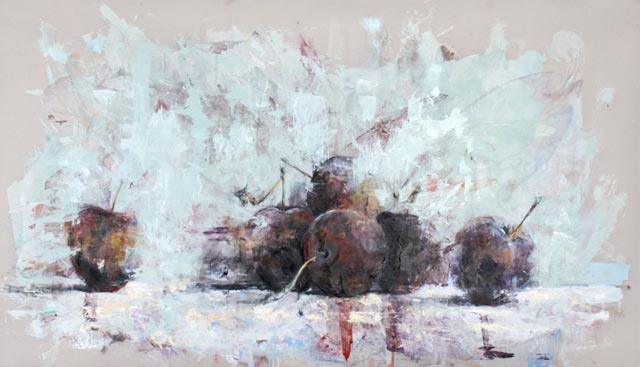 Crab Apples Oil on mylar 2009 42 x 30 inches


Line 1 v2 Oil on mylar 2010 54 x 21 inchee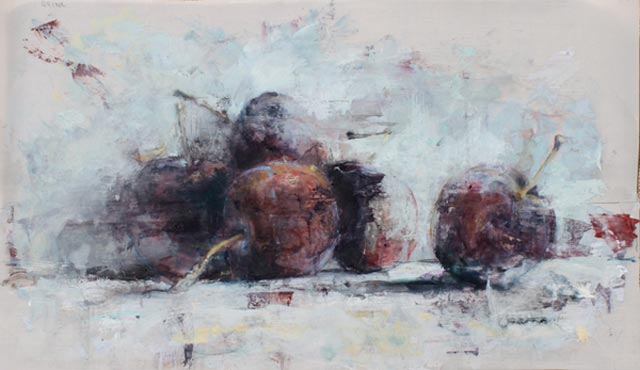 Brink Oil on mylar 2010 30 x 15 inches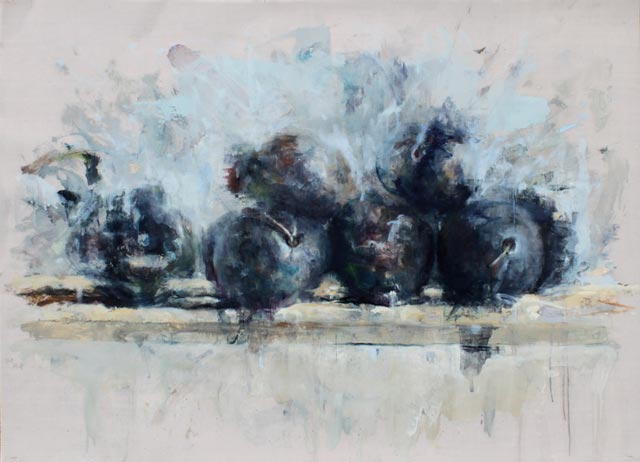 First Plums Oil on mylar 2009 42 x 30 inches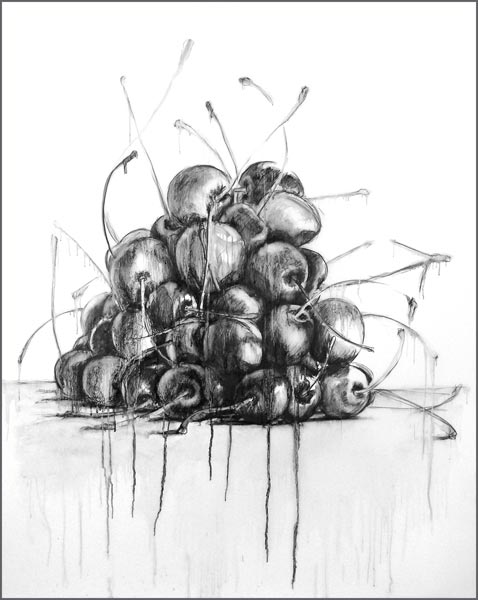 < Cherry pile 2 Oil on mylar 2008 42 x 30 inches 2008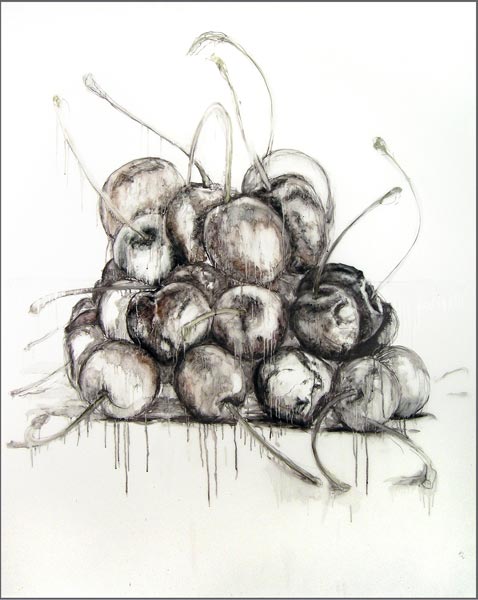 Rot 42 x 54 inches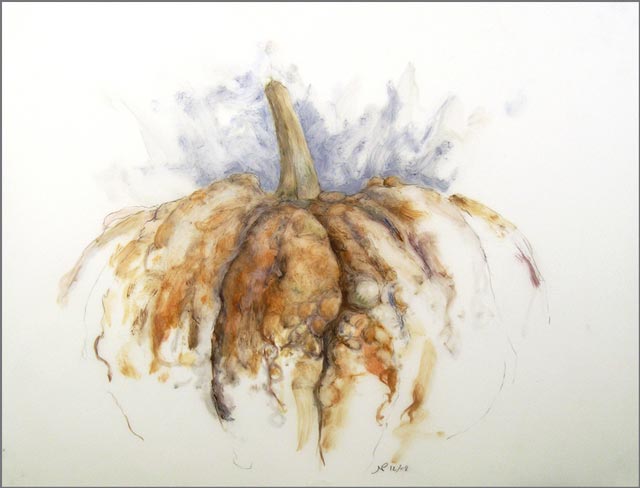 Leah's 2007 Oil on mylar 16.5 x 12.5 inches 2008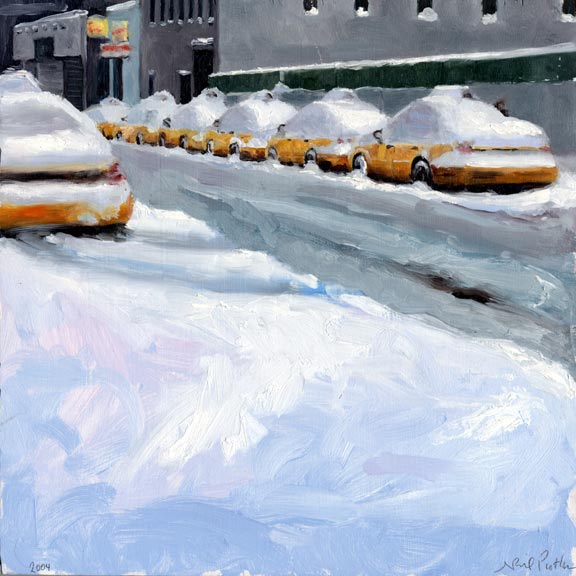 Taxis on 37th Street 10″ x 10″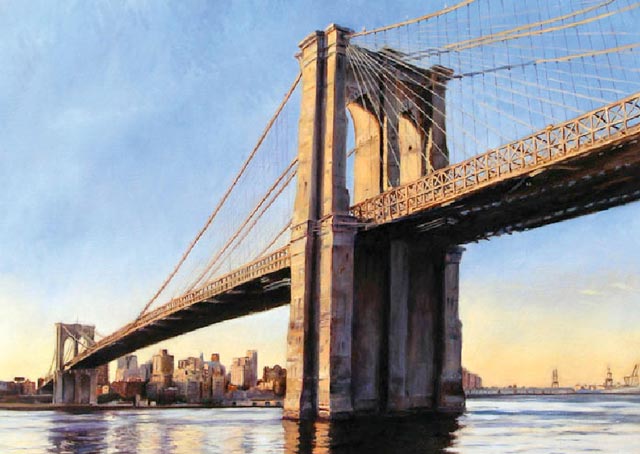 Brooklyn Bridge 2005 oil on linen 28 x 40 inches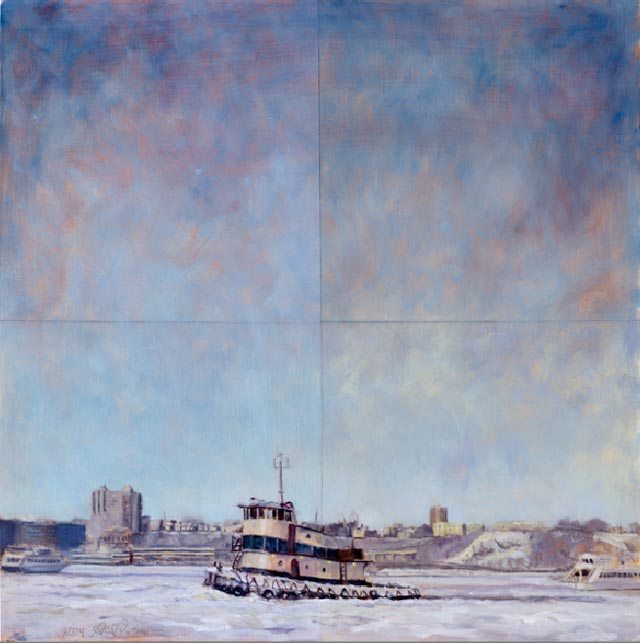 Tug Boat 2005 oil on canvas 20 x 20 inches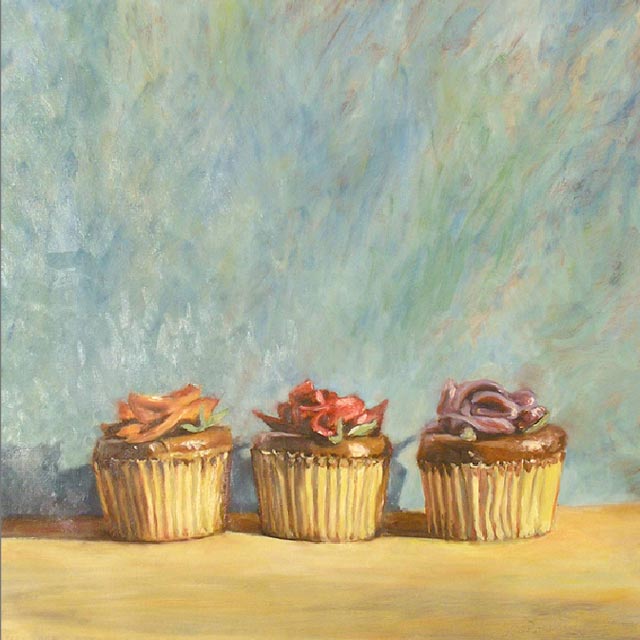 Three cupcakes by Blue Wall 2005 26 x 26 inches oil on linen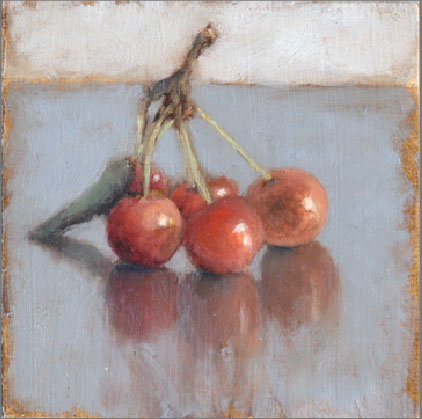 5 Sour Cherries 2006 5 x 5 inches oil on wood
---
Donate to Painting Perceptions
Donations to Painting Perceptions helps this site greatly, please consider your gift today.