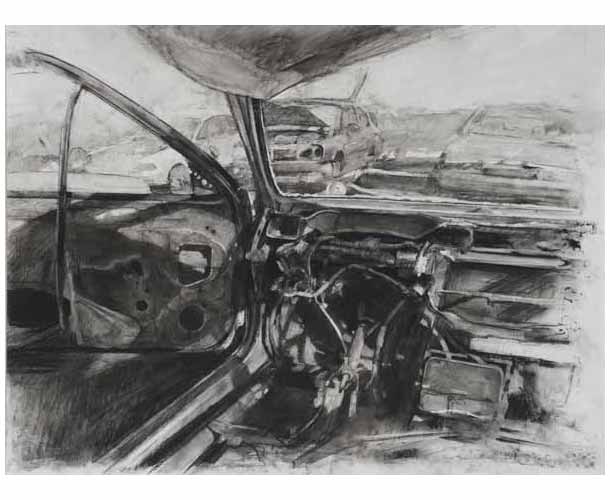 Michael Kareken emailed me recently to show me some exciting new drawings of wrecked cars at a salvage yard he's been working on, exploring a possible new body of work that grows from his incredible exploration of his recycle series subject matter. These drawings are all works in progress but I find that all the more interesting to see this work in its formative stages. While Michael's work isn't strictly perceptual based he does transform the photographic reference material into painterly inventions and with a strong underlying abstract structure. While he hasn't yet evolved to making completed paintings from this new body of work his previous painting often evolve from this exploratory drawing from photos and memory and then goes onto to making highly realized forms that take on the look of painting from perceived, not photographic, reality. His strong gestural and emotive response to this subject matter gives the work a dynamic quality; like an abstract-expressionist realism.
Last year I got to view his big Minneapolis Institute of Art Museum show and conduct my own video interview with him. There is a delightful TV interview with him made with him fairly recently that I'll also share here after the fold. It shows his process and some great shots of him at the salvage yard.


(the embed player sometimes seems a bit slow to load but I found if you just click on it anyway it starts streaming. The interview starts after a minute of introduction)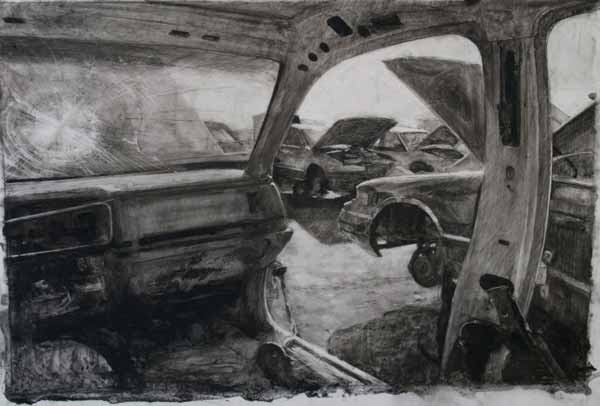 (click for larger view – true for all the images in this article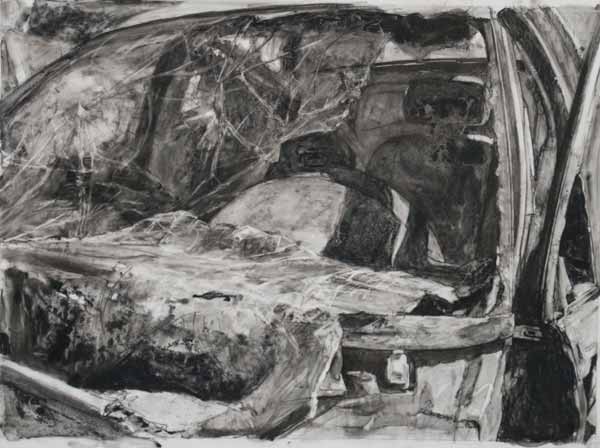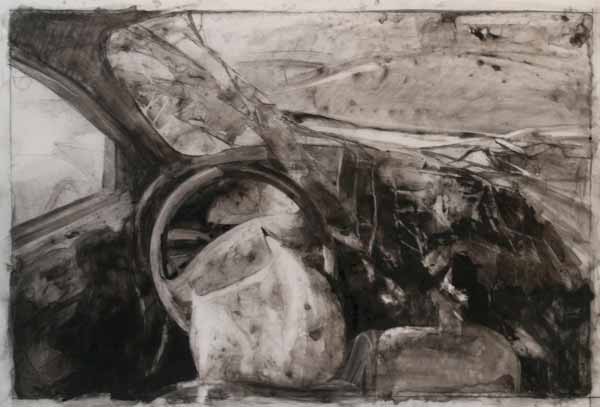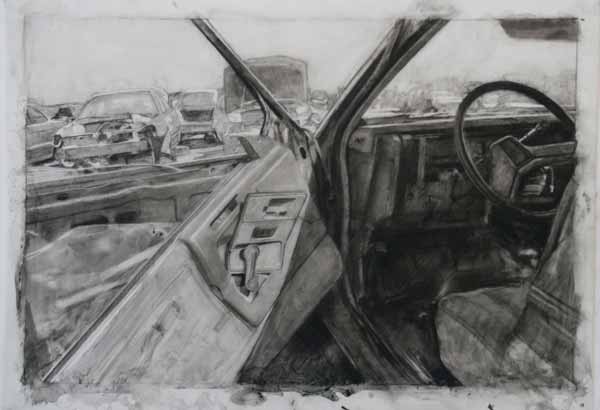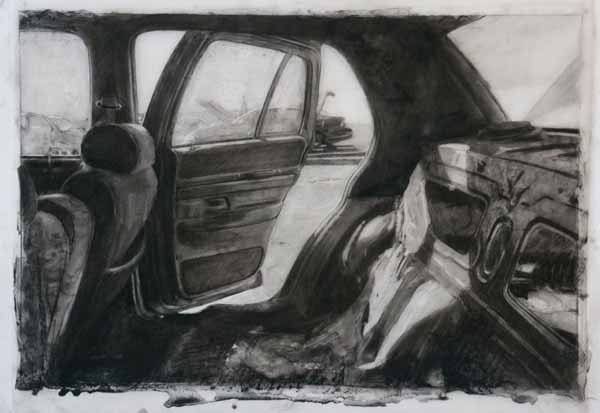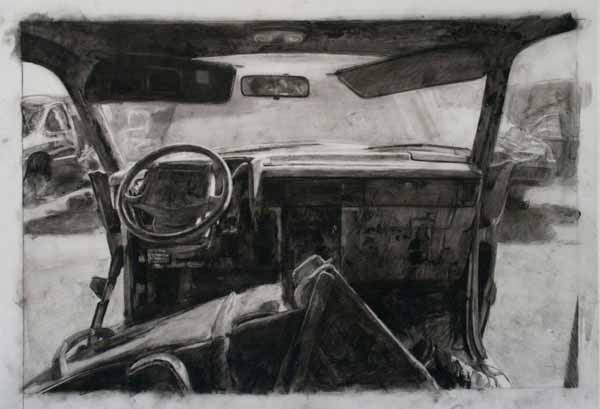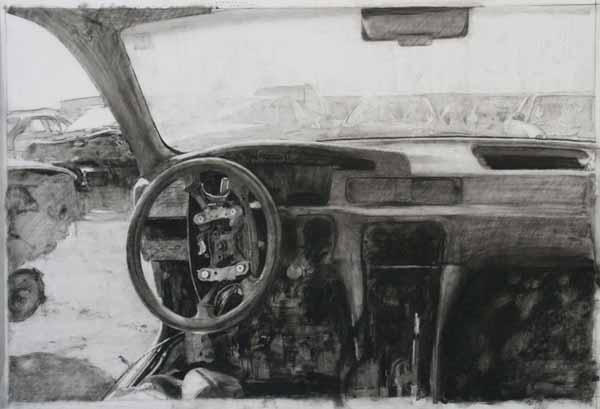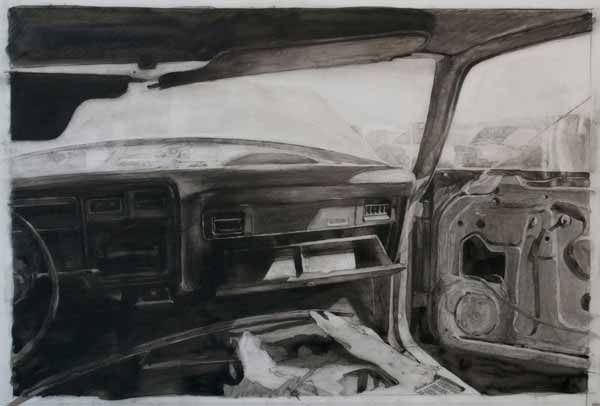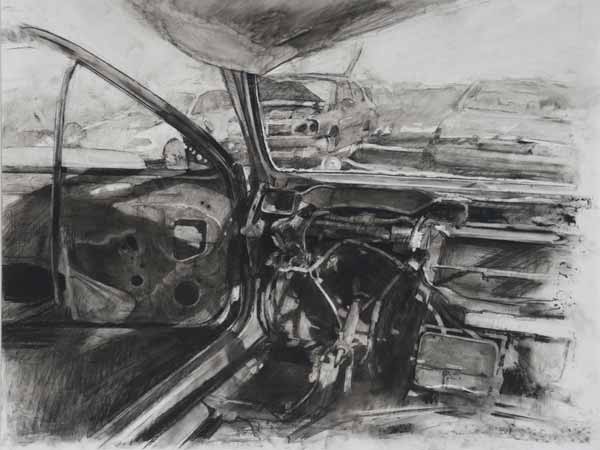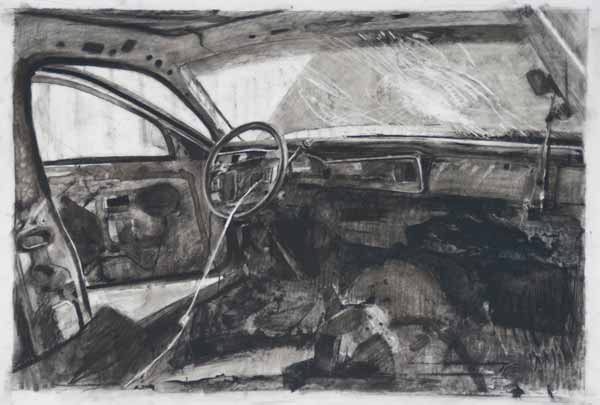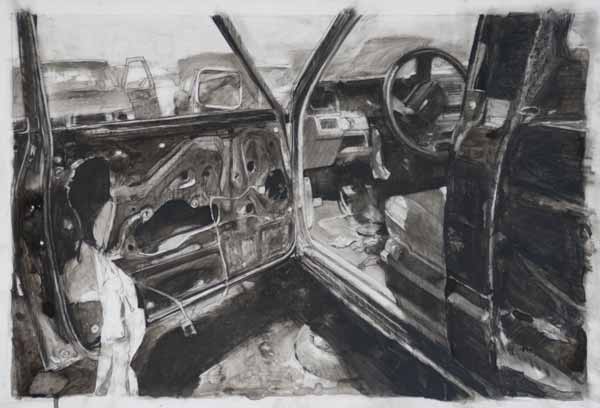 ---
Donate to Painting Perceptions
Donations to Painting Perceptions helps this site greatly, please consider your gift today.