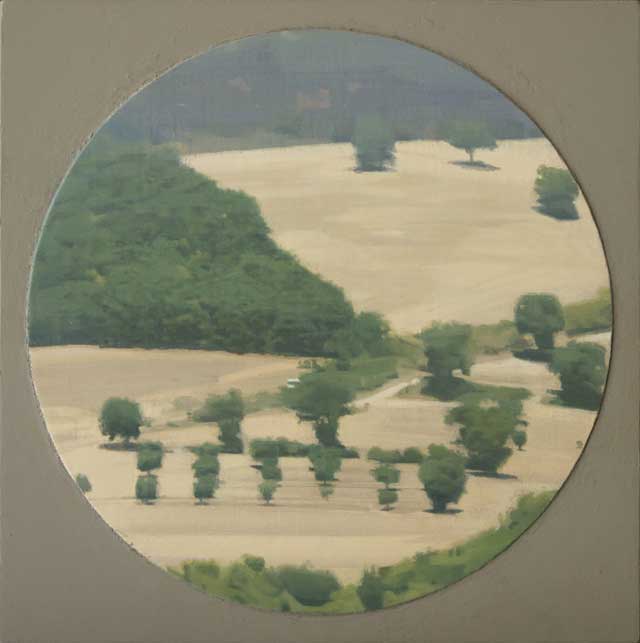 The school was designed to compensate, particularly as Israel is concerned, for the dearth of significant collections needed to generate artistic archetypes in developing art students' minds, as mentioned. The Master Class, the core component of the School, is an intensive, immersive, incubator-like studio environment that's designed to prod, through drawing and painting, with due emphasis on perception and the human form on a daily basis, the germination of what can become an unadulterated pictorial intelligence. This roughly comprises the school's imprimatur of sustained physical contact during the first two years of study. In the third and fourth years this imprimatur is phased into ambitious pictorial research based on copying, transcription, variation and adaptation. There are no Art History 101 courses at the school – no courses "about" anything. The poly-referential historical scope of the studio itself is set up to actualize the integration of art history on the most intimate level. It becomes very clear and at the very outset, that a student cannot possibly proceed in the making of their drawings or paintings, without placing themselves smack into the nexus of that history.
Certainly the school's pedagogical culture, the hall of museum-quality plaster casts, and our distinguished bill of visiting artists, make for great resources and catalyzers. But, the game changer, the most profoundly altering component is our Italy summer program at the Certosa di Pontignano just outside of Siena. It is peerless. In my view, it is from within this kind of very immersive, alternative experience, that the art student with an ambition of being a painter or a sculptor, can take up that slack or illuminate those dark zones I was just referring to.
This Italy program incorporates that pedagogical culture of the JSS Master Class, and plunges it into the sensual root and sap of the western world's artistic heart. Italy is the place where so much converges to imprint upon the artist's nervous system, and as in no other place. The landscape, hill towns, architecture, frescos, churches, monuments, museums, artifacts and light converge into an integrated comprehensive experience of art and life that exists nowhere else. The sheer quality and quantity of it dwarfs all that comprises the Western world's museums combined. It nourishes a lifetime.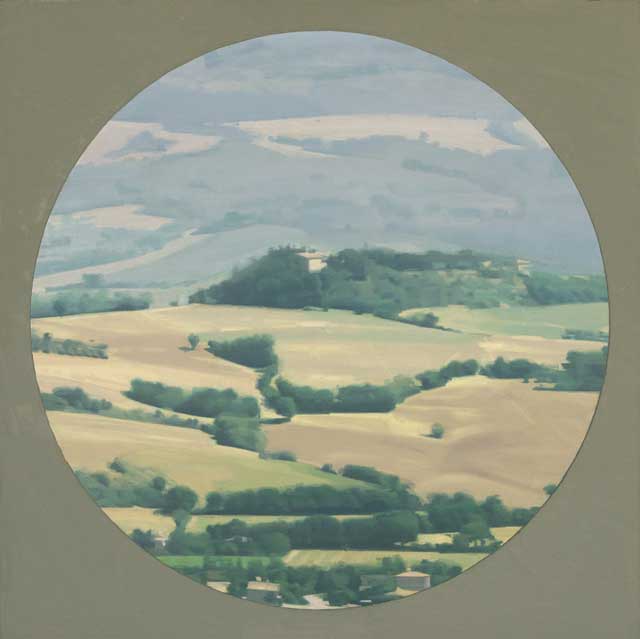 LG I believe it. That was also my experience being at your Certosa program, I understand you're having another program this summer. Do you have anything specific planned yet?
IH We have just announced this year's program. It will again be at the breathtaking  and humane Certosa di Pontignano. We have not as yet announced our guest of honor this year. Last year as you know, it was our privilege to have Lennart Anderson with us.
LG The trips will be the same places as last time?
IH We are adding Napoli and the Pompeii frescos and artifacts to our existing mix of field trips to Rome, Arezzo, Sansepolcro, Urbino, Florence, Assisi, Perugia and Bologna. And of course Siena is just 7 kilometers away and a constant resource – an extraordinary city of art. You know, each one of these places just knocks your socks off. Cumulatively it's all staggering and takes a good while to put your mind around.
This past summer I've walked for the umpteenth time into the Brancacci Chapel and the San Francesco in Arezzo for example. It was like I've never seen any of this before – I was floored. One never gets enough of it.
Oh, and almost forgot! We are, I hope, in the final process of accrediting the program.
You know, the experience is so intense and so transformational. I can't tell you how many times we've heard: I've learned more here in two weeks than I have in four years of art school. We hear that all the time. And it is this kind of immersive, comprehensive and convergent experience that can go a long way in ameliorating the sad state you've so generously allowed me to hammer away at.
LG My experience at the Certosa last summer was a profound experience and opened up whole new directions for my work. I strongly recommend your Italy summer program to any serious painter. Thank you again for your enormous generosity in sharing your ideas and experience with us.
Images of Israel Hershberg's work – courtesy of Marlborough Gallery, NY