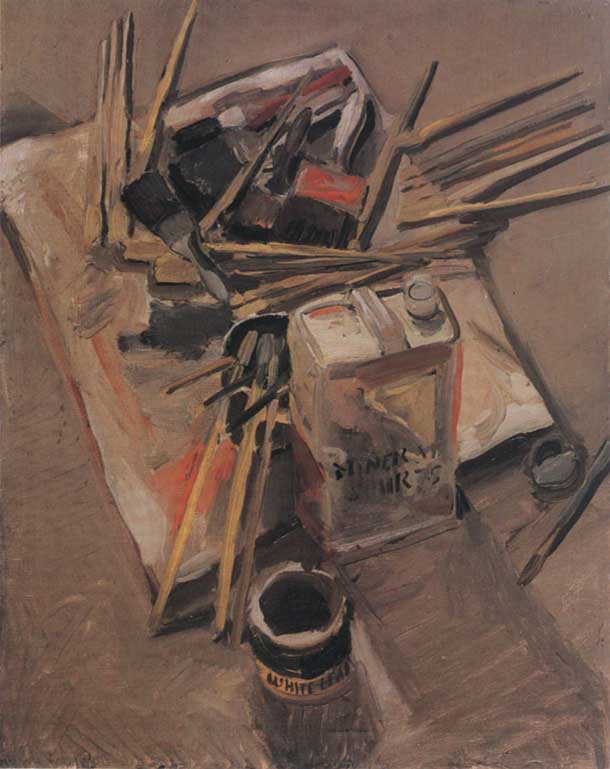 Fairfield Porter, Painting Materials 1949
Fairfield Porter has been on my mind recently which led me to finding some interesting articles, books and links related to Porter's paintings that I'd like to share.
A recurring theme that often reverberates back and forth inside my head is the notion about painting nature the way you find it. To find the underlying abstract structure of the painting through what is seen rather than imposing a notion of what's the best order. Of course this doesn't mean mindless inventory and copy of details but rather looking past the unessential to get to that best line of poetry which captures this particular moment and the experience of looking. The key is keeping it real, that the truthful interaction with nature is often far more inventive, surprising and fresh than repeating ideas of what you think a painting's proper subject is or should look like. One of my biggest attractions to Fairfield Porter is this honesty before his motif as well as his background parallel-track tunes playing from the ethers of Bonnard, Vuillard, Velázquez and Tiepolo.
Fairfield Porter is reported to have said:
"When I paint, I think that what would satisfy me is to express what Bonnard said Renoir told him: make everything more beautiful. This partly means that a painting should contain a mystery, but not for mystery's sake: a mystery that is essential to reality."
The April 2010 essay on Fairfield Porter, "Respect For Things As They Are" by John Ashbery on thisrecording.com is a terrific, must read if you haven't yet seen it.
A couple of quotes from this essay stood out in particular:
"Order seems to come from searching for disorder, and awkwardness from searching for harmony or likeness, or the following of a system. The truest order is what you already find there, or that will be given if you don't try for it. When you arrange, you fail." I think it is in the light of statements like these that we must now look at Porter's painting, prepared to find the order that is already there, not the one that should be but the one that is.

"You can only buck generalities by attention to fact," Porter continued. "So aesthetics is what connects one to matters of fact. It is anti-ideal, it is materialistic. It implies no approval, but respect for things as they are." This last point seems hardest to digest for artists who believe that art is "raw material for a factory that produces a commodity called understanding." Thus, politically "concerned" artists continue to make pictures that illustrate the horrors of war, of man's inhumanity to man; feminist artists produce art in which woman is exalted, and imagine that they have accomplished a useful act; and no doubt there are a number of spectators who find it helpful to be reminded that there is room for improvement in the existing order of things. Yet beyond the narrow confines of the "subject" (one one of a number of equally important elements in the work of art, as Porter points out) the secret business of art gets done according to mysterious rules of its own. In this larger context ideology simply doesn't function as it is supposed to, when indeed it isn't directly threatening the work of art by trivializing it, and trivializing as well the importance of the ideas it seeks to dramatize.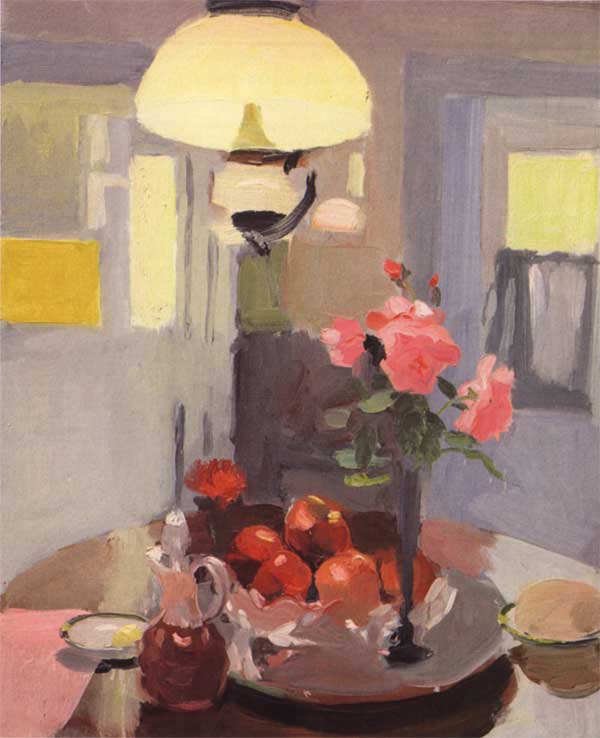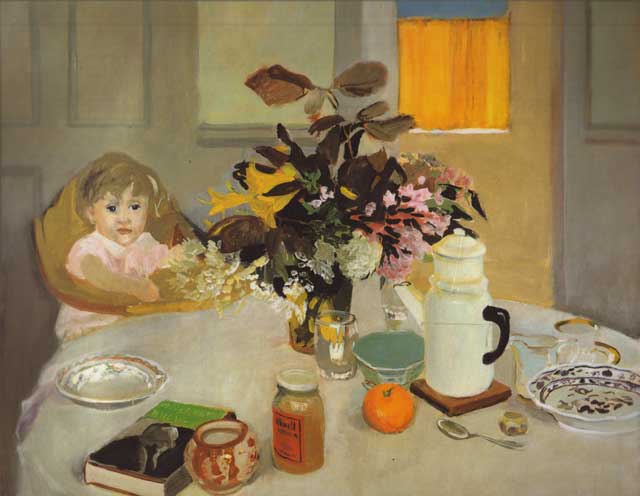 Another excellent essay is Artes Magazine's The Art of Fairfield Porter: An American Painter Celebrated a Sense of Place February 2010 By Ken Moffett
(from
Here is a couple of quotes from this article of particular interest…
What Porter wrote about Jane Freilicher can be said of himself: "… when she has to choose between the life of the painting and the rules of construction, she decides to let the rules go. The articulation of some of the figures is impossible and awkward, and though this is a fault, it is a smaller fault than murder." This quote shows a willingness to depart from received, traditional structure when it is necessary for aesthetic wholeness, but it also shows a great respect for this same structure.
With Porter, this light was explored for its own sake and for what it did to color. Porter made this light softer and warmer and he gave up more to the sensual properties of paint; he was more French. Still, compared to the French — to, say, Vuillard — Porter seems tight, crisp, cool, and spacious. His light is more brilliant, his colors contain more white. Earlier American followers of French Impressionism made of it something narrower and smaller. Porter made it something rougher, brighter, broader, and more distinctively American. He saw his surroundings through the medium of paint and so became a "painter's painter," admired for the boldness and sensitivity visible in the aesthetic choices, especially the handling, color, tone juxtapositions, and "weights." This is very much what Porter's pictures are about. For all of their tact and understatement, Porter's mature paintings can be very bold when it comes to painterly values. His pictures seem ordinary, "but the extraordinary is everywhere."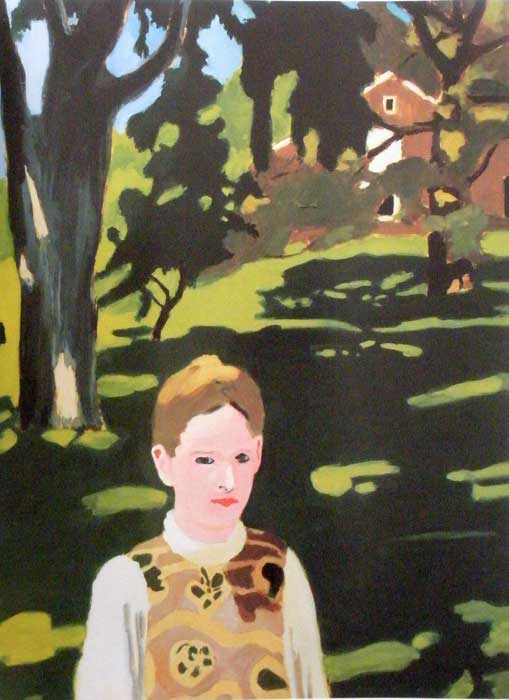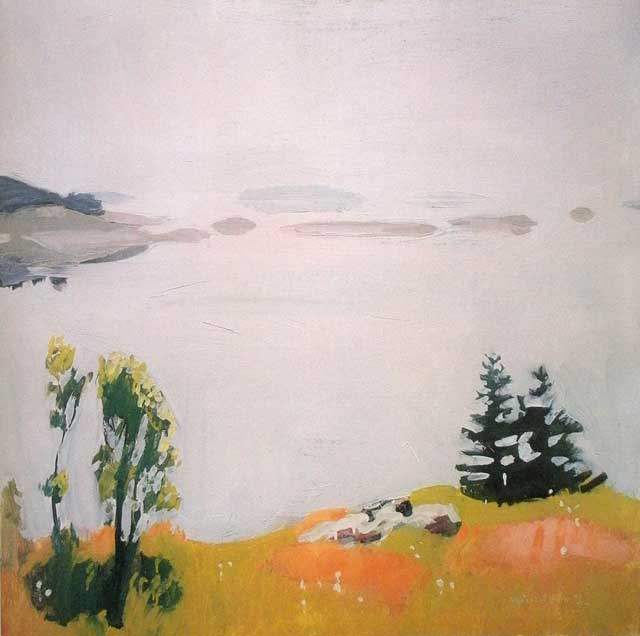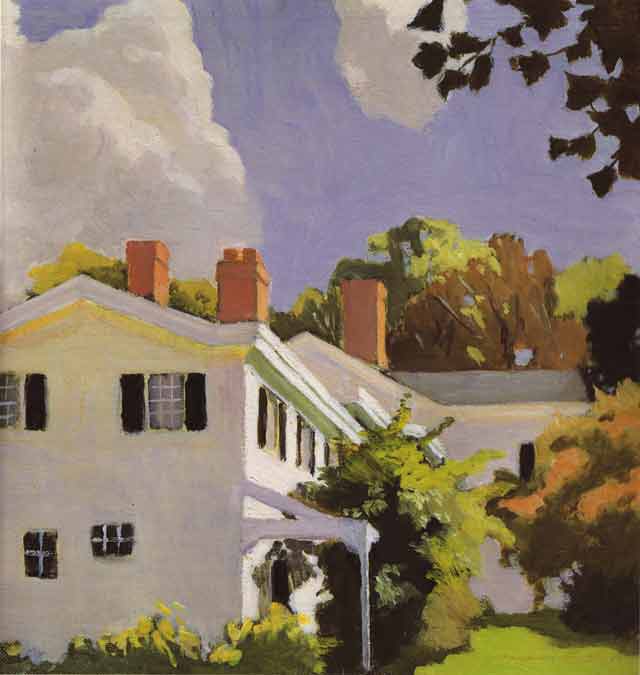 Two Books on Fairfield Porter's Paintings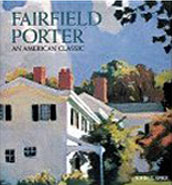 Fairfield Porter
John T. Spike 1996
Spike's Fairfield Porter is perhaps the best catalog in terms of great reproductions, number of works, and essays. Sadly it's out of print and the prices are insane but is one of my most cherished art books.
John T. Spike's Fairfield Porter from Amazon.com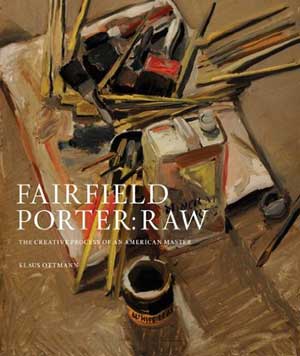 Fairfield Porter Raw [Hardcover]
Klaus Ottmann (Author)
Fairfield Porter Raw on Amazon.com
Fairfield Porter Raw is a new catalog on Fairfield Porter "includes a facsimile from one of the artist's sketchbooks – this publication accompanies an exhibition at Parrish Art Museum, Southampton, New York, April 11-June 13, 2010 – It features approximately 40 works drawn from the Parrish Art Museum's extensive holdings of his works, given by Porter's widow to the Parrish after his death in 1975. In addition to important paintings and works on paper, the Parrish collection includes an unusually large number of works in a less finished state, including some unstretched paintings on canvas and a large number of paintings on boards. Fairfield Porter Raw presents, for the first time, many of these unfinished paintings and accompanying sketches, drawings, paintings on board and ephemera in their raw (unframed) state, offering an unprecedented insight into the creative process of an artist."
Both of these books, if bought from the links here, will give a small percentage back to help support this site.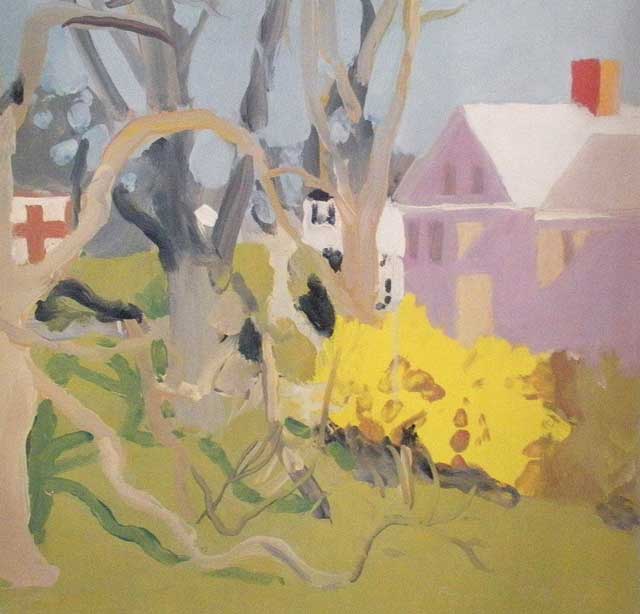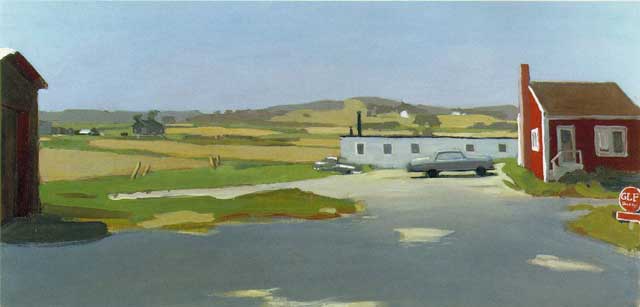 Here is another great book of Fairfield Porter's (I'm just now adding to this post) Edited with an introduction by Rackstraw Downes From the publisher's blurb… "This new edition of Art in Its Own Terms restores to print a key statement in the ongoing discussion between Modern art and its past, as Porter reviews such figures as de Kooning, Johns, Cornell, Rodin, Cezanne, Leonardo and many others. Equally seminal are his considerations of the relations between art and science and art and politics." Rackstraw Downes' introduction beautifully sets the stage for this indispensable and wide-ranging volume.Art in Its Own Terms from Amazon.com
And finally the definitive biography by Justin Spring Fairfield Porter: A Life in Art [Hardcover]
Fairfield Porter: A Life in Art from Amazon.com
A fascinating read that closely examines the details surrounding Porter's life and art.
Some great links related to Fairfield Porter
Tibor De Nagy Gallery – represents the Fairfield Porter Estate
Oral History Interview with Fairfield Porter 1968
Interview with Justin Spring, Porter biographer and the curator of a new Fairfield exhibit at the Equitable Gallery in New York. Fairfield Porter's life in art in this hour of The Connection.
Real Audio audio recording by WBUR's The Connections with Christopher Lydon – April 2000
Excellent biographical essay on the The Art Story
The New Criterion's article: Fairfield Porter: an American classic
by Hilton Kramer MAY 1983
On the Porter retrospective at the Boston Museum of Fine Arts.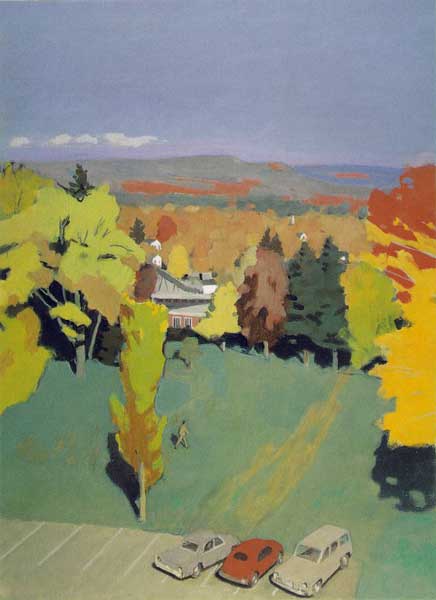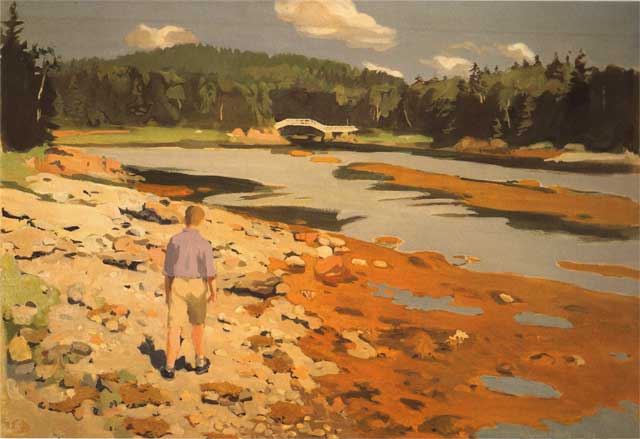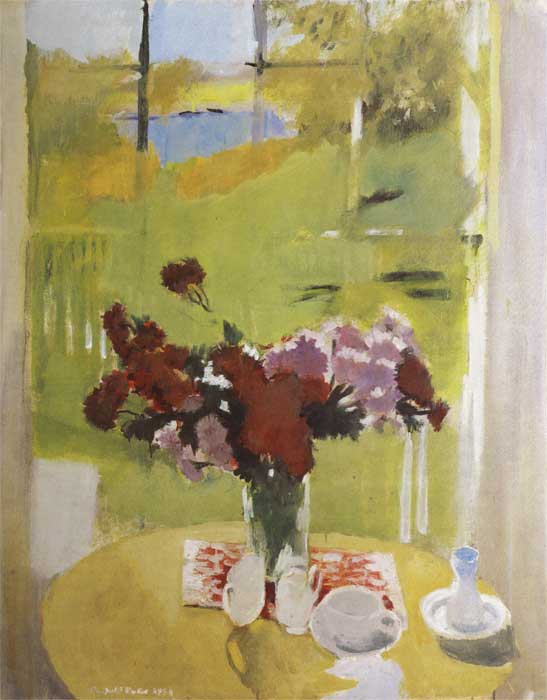 ---
Donate to Painting Perceptions
Donations to Painting Perceptions helps this site greatly, please consider your gift today.