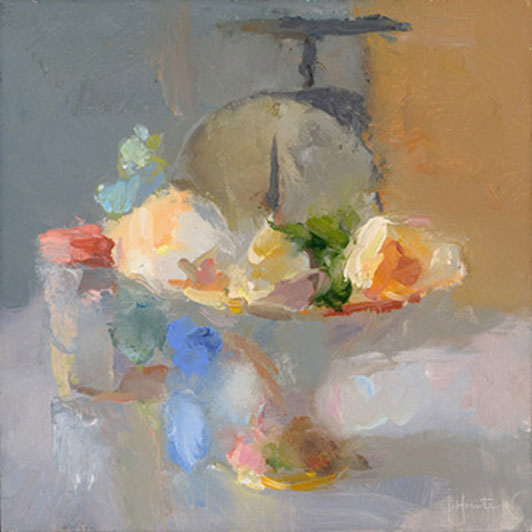 Christine Lafuente Roses in a Compote 2007 oil on board 10 x 10 inches
Christine Lafuente doesn't let details interfere with her larger view, her painting seem to celebrate the act of vision itself. She stated to me in an email, "I do paint from life and have discovered the act of seeing to be itself an aesthetic or poetic act." From what I understand her works are made completely from observation in one sitting. She doesn't limit herself to any particular scene, exploring still life, interiors, seascapes, etc. Her way of seeing the larger color harmony and color feeling is perhaps the most remarkable aspect. Her color feels very specific and nothing feels arbitrary or unresolved. Her painterly brushwork seems to result from close observation and careful drawing of the larger forms seen through a squint and poetic sensibility and not from mere affectation of a loose style.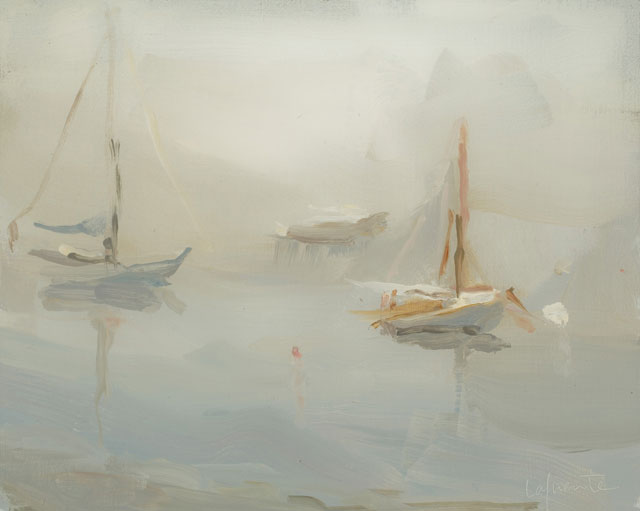 dimensions and title unknown
Many times working quickly with small paintings in one sitting against the rapidly changing light enhances the painting's vitality but with the greater quantity of painting output often brings the risk of having a greater percentage of less successful pieces compared to the painters who spend weeks or months on their paintings. From what I can make out she has a far better masterpiece/dud ratio than most.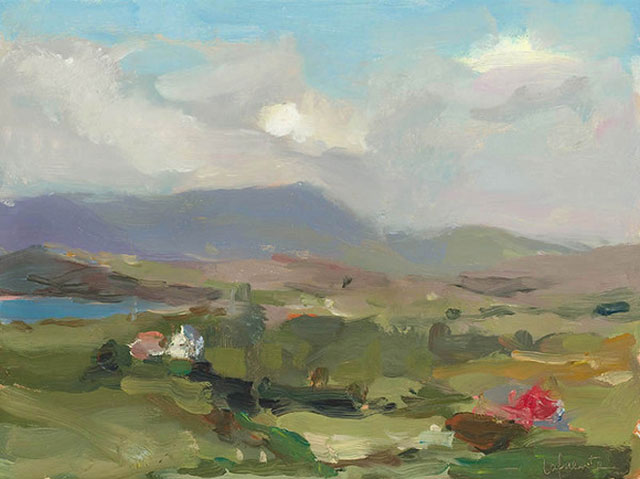 Farms Along Coulagh Bay oil on panel 9 x 12 inches
She was in a group show at the Laurel Tracey gallery with Duane Keiser and Alicia Rothman in November 2008 that was a great pairing of masters of the smaller painting. Christine's search for exactly the right color and value in the right place in one sitting compliments Duane's paintings despite their different focus.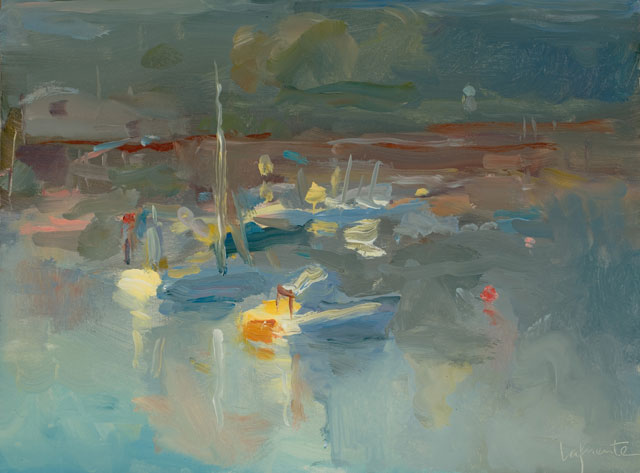 Christine studied with Lennart Anderson at Brooklyn College in NY. She shows at the Gross McCleaf Gallery in Philadelphia and the Morpeth Contemporary Gallery in New Jersey among several others. She teaches at the Pratt Institute, New York and has had a full fellowship award at the Vermont Studio Center. She has won numerous awards and there was an article about her work in American Artist April 2008.
I am hoping to get her to agree to do an interview, so perhaps we can return to her work in the near future for a closer look.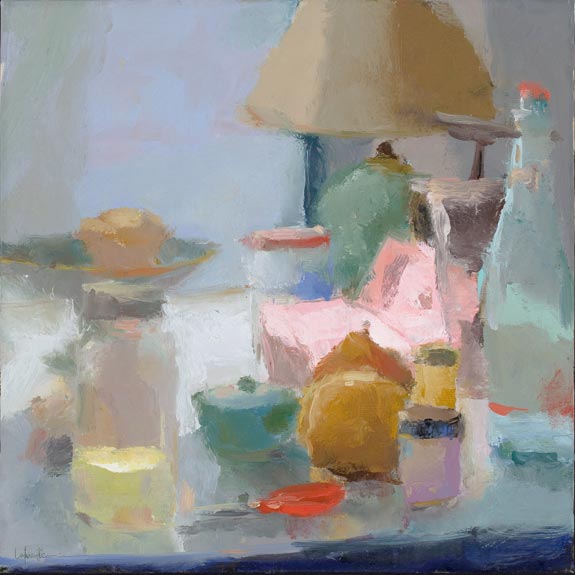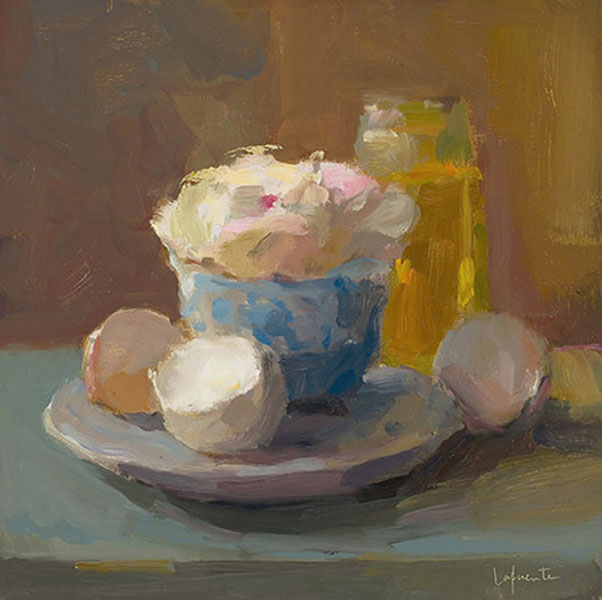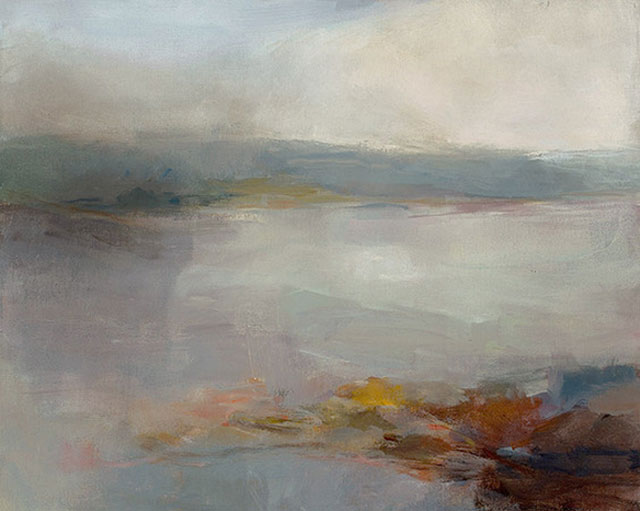 View Toward Somes Sound oil on linen 16 x 20 inches