Prince Street Gallery in New York City is having a show of my paintings July 29-August 16. The show features landscapes of my suburban neighborhood in the San Diego as well as a few paintings of the city's industrial waterfront. Additionally there are fifteen landscape paintings from Civita Castellana, Italy where I painted for the past two summers
I'm grateful to the members of the Prince Street Gallery who invited me to show my work at this great artist cooperative with a rich 40 year history and many terrific artist members.  I'd like to invite any readers to my show, the opening is on Thursday, July 31 from 5-8pm and I will be available to meet anyone while I'm in NYC from Aug 1 – Aug 12 during gallery hours, just email me…. larry@paintingperceptions.com. This is my first solo show in NYC and I wanted to use this as an opportunity to post an auto-biographical sketch and commentary about my work. Please see my website for more a greater selection of images and information.
The exhibition titled In and Out of Sight underscores my combining on site observation, the "In Sight", with studio work or the "Out of Sight".  Also, the in and outs of painting then repainting, putting on and then scraping off, keeping a painting open to an organic, painterly process that moves beyond literal rendering of the scene's specifics. However, at the same time I'm drawn to specific characteristics of a place, especially things that evoke a quirky sense of rightness, mood or humanity.
Of course, many landscape painters take this approach, combining the excitement and specificity of painting from observation on one hand with the inventions and strategizing in the calm, protective comforts of the studio. Despite working mainly from life for many years and running this site about perceptual painting, I am not a purist with strict rules about only painting in front of nature.
Tuxedo is a painting I finished a few weeks ago. The title is from the name of the park where much of it was painted but also plays with its formal-wear meaning; formal painting issues being the reason to paint, not just for an otherwise ordinary view of my fortunately scenic neighborhood. By formal I mean such things as the musicality felt from the intervals and groupings of related and contrasting forms and how their positions in space, geometric configurations encourages the eye to move through gestural pathways in the painting. It is about the experience and discovery of the interactions and vibrations of light on color planes and shape relationships. This painting was primarily done on site but there were also many important decisions and changes made in the studio.
To me great landscape painting is abstract painting that also has a structure and is intrinsically bound to certain visual restrictions. These restrictions paradoxically can make the process more freeing. I increasingly find that by narrowing the range of choices you free up your mind to push ideas further and to look at design possibilities more fully.
Each painting has its own rules about how closely to follow observed facts. Sometimes the most interesting thing to me is the chance arrangement of forms found in the chaos of nature that is far more interesting visually than the order I might impose on it. The visual surprises from nature can be a catalyst for bigger abstract ideas that would have been difficult or impossible from invention alone. Other times nature is just a jumbled mess and you first need to wipe out everything in order to see where a painting might come out of all of it. On occasion, a more laborious (and often less successful) manner involves putting in everything that might be tried, then as the painting progresses, gradually removing the non-essential – which is somewhat like how I've lived my life for many years.
I didn't start drawing until my mid 20's. At first, the main art I knew about was more along the lines of hippie decorating and protest-sign art. As a teen in the late 60′s, I lead a feral lifestyle, dropping out of high school to have as many adventures as possible. I left the hippie counter-culture to be more with the straight-laced radical anti-war protest and Marxist-Leninist type groups, and became a full-time activist for a few years. Eventually, I became disenchanted with the craziness and doctrinaire party lines and began to understand that being a revolutionary leader wasn't a particularly wise career move. Since then I've have a hard time buying into notions of the one true path, and have tried to avoid art-world variations of "correct-thinking".
I went back to school and got my GED and then went on to become a nurse (LPN) which is how I supported myself for 25 years, working in various hospitals in Boston. One of my more memorable early experiences with art was when the head nurse on the unit where I worked brought in some large art books on Bonnard and Degas. I had never seen these before and I was enchanted, wanting to marvel over these books every chance I got. I started experimenting with watercolor and I soon decided I wanted to learn drawing and asked a good artist friend, Matthew Mattingly, to teach me. We would meet once a week to travel around Boston drawing homeless people sleeping in the library, people waiting for trains in the station, study perspective problems of airline terminals and buildings in the North End as well as hiring models. The search for more exciting views sometimes brought us to the wilder parts of the city; industrial waste sites, trespassing in waterfront oil tank farms—places where gangsters from Charlestown might dump bodies. This visual thrill-seeking went on to become a long standing interest. Sadly, after 9-11, security police take their job far more seriously and I am far more careful about 'no trespassing' signs.
My first drawing efforts were exciting but rather pedestrian as art, still I started to learn the basics.  Drawing never came easy for me but it seemed important, and eventually became my obsession. I applied to Mass College of Art in the mid-80's where I was lucky to study with George Nick. Immediately after seeing his slides, I  knew he had what I wanted.
The ViewFinder
August 2009 video interview with Antonio López García
August 2009 video interview with Antonio López García with subtitled english translation...
---
Rackstraw Downes Videos
Rackstraw Downes discusses his approach and philosophies involved in his outdoor...
---
The Perfect Squint: The Teaching Legacy of Edwin Dickinson – video lecture by John Leavey
Fascinating presentation explaining Edwin Dickinson's approach to teaching...
---
A review of La polvere di Morandi/ Morandi's Dust
image courtesy of Imago Orbis click here for a larger view I was fortunate...
---
Read more posts from The ViewFinder
Sounding Technical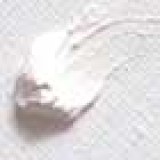 The Great Lead White Shortage
Who took the lead out? Painters who use some form of lead white are now noticing...
---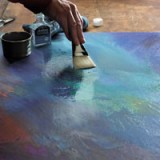 Thoughts on Varnishing
This is the first article for the new section on materials and technique, "Sounding...
---
Read more posts from Sounding Technical
Featured Interviews
Legacy and Self-Determination: An Interview with Alexandra Tyng
by Elana Hagler The Porcupines From Cadillac, oil on linen, 28″ x 42″ Alexandra Tyng is a painter who lives and works in Philadelphia. She has a B.A. in Art History from Harvard and an M.S. in Education from the University of Pennsylvania. In terms of her painting education, she is mostly self-taught, having examined the work of the old... [Read more of this review]
---
Interview with Duane Keiser
Duane Keiser, "Self Portrait in an iPhone, 9/10/2011″ oil/paper, 6″x5″ Duane Keiser is perhaps best known as the leading pioneer in the trend of painters selling work online. He is not only a fabulous painter who has sold work in major NYC galleries but continues to be a leading figure "in democratizing the art world, using... [Read more of this review]
---
Interview with Vincent Desiderio
Vincent Desiderio, Hitchcock's Hands, 2012 oil and mixed media on canvas 64 x 66 inches (Courtesy of the artist and the Marlborough Gallery) Vincent Desiderio is widely considered to be among America's most preeminent living painters. He is currently having his eighth one-man exhibition of new work at the Marlborough Gallery 40 West 57th... [Read more of this review]
---
Interview with Diana Horowitz
(photo credit: Tommy Agriodimas / Downtown Alliance) click here for larger image I've long admired Diana Horowitz's paintings and I was thrilled to have the opportunity to speak with her on the phone and by email for this interview. I thank her greatly for the generosity of her time and thoughts for this interview. Maureen Mullarkey wrote... [Read more of this review]
---
Seeing Along the Periphery, Getting at the Essence
Photo credit: Jason Houston click here for larger view  A'Dora Phillips interviews Lennart Anderson in Collaboration with Brian Schumacher Lennart Anderson on painting from life with central vision blindness; what vision loss has taught him about painting; art school; creativity; genius; influence; not fitting in; and hunkering down. The perceptual... [Read more of this review]
---
Interview with Michael Tompkins
Barge for an Evening Bird, (DETAIL) 9 3/4 x 81 7/8 inches, 2010, oil on wood panel Please note: several images in this interview link to a "zoomify" viewer where clicking the image allows you to zoom and pan, much the same way one uses google maps. You also have the ability to enlarge the viewing area to fill the browser window with button... [Read more of this review]
---
Interview with John Dubrow
John Dubrow in his studio Interview with John Dubrow by Xico Greenwald John Dubrow has been making ambitious figurative paintings of New York City scenes since he moved to Brooklyn in the mid-1980s. His light-filled canvases are often years in the making—ragged, impastoed surfaces the result of the high standard Dubrow holds himself to.... [Read more of this review]
---
Interview with Lucy MacGillis
Lucy MacGillis Astoncolle II 50 x60 inches Oil on canvas 2010 click here for a larger view Lucy MacGillis is a painter who has been living in Italy since her graduation from the University of Pennsylvania in 2000. Her paintings are represented in private and corporate collections internationally. She shows her work at a variety of venues in Europe... [Read more of this review]
---
Interview with Sigal Tsabari
Sigal Tsabari , Hidden, 102.5x 102cm 2008-10 oil on canvas click here for a much larger view (true for most all images) This past summer, in Civita Castellana, Italy, I was fortunate to meet Sigal Tsabari and to watch her slide talk about her work. I was very pleased this summer when she agreed to an interview for Painting Perceptions. I... [Read more of this review]
---
Interview with Christopher Gallego
Christopher Gallego, Small Studio Jar,, 2008 12 1/8 x 8 7/8 inches click here for a larger view I'd like to thank Christopher Gallego for taking the time to share his thoughts on painting in our recent email interview. Mr. Gallego studied at the National Academy of Design in New York and teaches workshops in New York area. He has shown... [Read more of this review]
---
Liminal Spaces: A Conversation with Daniel Sprick
Daniel Sprick , Still Life & Mirror, , Oil on Board, 12 x 9 inches click here for a larger view Liminal Spaces: A Conversation with Daniel Sprick by Elana Hagler As I pull up in my car, the first thing I notice is how out of place my destination seems in this typical, urban Denver neighborhood. Nestled between the larger streets with their... [Read more of this review]
---
Interview with Harold Reddicliffe
LIGHTER,LENS,CAMERA and BLUE WALL 2012 14X14 inches oil on canvas click here for a larger view Harold Reddicliffe is a still-life painter who shows at the Hirschl & Adler Modern, New York, NY and has shown at the Pepper Gallery in Boston as well as the Tatistcheff Gallery in NYC. He recently had a 30 year retrospective at the Boston University... [Read more of this review]
---
Interview with Julyan Davis
Julyan Davis , Abandoned Mansion II, Oil on canvas 36×38 inches A realist searching for something that's real I recently was introduced to the work of artist, Julyan Davis, an English-born painter, who studied at the Byam Shaw School of Art in London and now lives in Ashville, North Carolina. He recently had a one-person show at the Greenville... [Read more of this review]
---
Interview with Jordan Wolfson
Jordan Wolfson, Interior with Two Chairs and Window VII, 2002, oil on canvas, 48″x42″ by Elana Hagler Long before I had the pleasure to meet him in person, Jordan Wolfson's name conjured up images of atmospheric, energetic paintings of interiors, objects, figures, and landscapes that seemed to slip in and out of various states... [Read more of this review]
---
Interview with Gillian Pederson-Krag
Gillian Pederson-Krag, Still Life, Oil on Canvas, 15" x 17", 2007 Collection: P.L. Porter click here for a larger view Interview with Gillian Pederson-Krag by Elana Hagler I've been aware of Gillian Pederson-Krag's work for a number of years, but finding good images of her paintings and etchings online was very difficult, which is why... [Read more of this review]
---
Stuart Shils in Conversation With Nikolai Fox
Stuart Shils End of a Sumer Day, Last Blast of Warm Light, Looking Back, 30×42 inches click here for a larger view Stuart Shils in Conversation With Nikolai Fox March 2012, in advance of an exhibition at steven harvey fine art projects, April 26 – May 27, 2012 Nikolai Fox is a Philadelphia based photographer, painter, musician,... [Read more of this review]
---
Interview with Tim Kennedy
Tim Kennedy Jane and Rose 34″ x 48″ oil on linen click here for a larger view I pleased to present a telephone conversation I had recently with Tim Kennedy, a Bloomington, Indiana painter who teaches at Indiana University and shows at the First Street Gallery in NYC where he is currently having a solo exhibition (up until March... [Read more of this review]
---
Interview with Alex Kanevsky
Alex Kanevsky Interview with Neil Plotkin Alex Kanevsky J.F.H. 48″ x 48″, oil on board, 2011 click here for a larger view Many readers are familiar with Alex Kanevsky's work but perhaps not all of his details. The internet offers a great deal of information about Mr. Kanevsky but unfortunately much of it is, if not false, not... [Read more of this review]
---

Interview with Sydney Licht
click here for a larger view Interview with Sydney Licht by Neil Plotkin Sydney Licht is a painter based in New York. Ms. Licht studied at Smith College and received her MFA from the School of the Art Institute of Chicago. She is represented by Kathryn Markel Fine Arts in New York and is also a member of the still life group Zeuxis. This... [Read more of this review]
---
Interview with Yael Scalia
Yael Scalia Lud Street, Jerusalem click here for a larger view I was fortunate to meet Yael Scalia in Italy during the JSS summer program in Siena a couple of summers ago. I was smitten by her work and insights into painting and find myself returning to her paintings time after time for inspiration and ideas. I am delighted that she was able... [Read more of this review]
---
Read more posts from Featured Interviews