I visited the studio of Anne Harris and had a peek at the some of her new paintings and a glimpse of some drawings that did not make the cut for her last exhibition. We discussed her process as she pushes further and deeper into what she feels is true in her painting, excavating and digging into the various stages until a physical palpable physical reality emerges.
Anne Harris has exhibited at venues ranging from Alexandre Gallery, DC Moore Gallery and Nielsen Gallery, to the National Portrait Gallery at the Smithsonian Institute, The Portland Museum of Art, the California Center for Contemporary Art and the North Dakota Museum of Art. Her work is in such public collections as The Fogg Museum at Harvard, The Yale University Art Gallery and The New York Public Library. Grants and awards received include a Guggenheim Foundation Fellowship and an NEA Individual Artists Fellowship. Harris currently teaches in the BFA and MFA programs at The School of the Art Institute of Chicago. She is vice president of the board of the Riverside Arts Center and chair of its exhibition committee. She also is the originator of The Mind's I—a collaborative drawing project designed to investigate the complexities of perception and self-perception through drawing. The first iteration of this project took place at Julius Caesar Gallery in Chicago, Nov.-Dec. 2012. Harris lives with her husband, the photographer Paul D'Amato, and their son Max, in Riverside, IL. —- from Anne Harris' bio on her website
Tina: The early work makes it clear you are a gifted observer. How has your work changed over time?
Anne: I don't think of what I'm doing as observing. That implies an objective point of view. Painting for me is subjective—interpretive, felt out. But regarding the early work: I'd fallen in love with northern Renaissance portraiture. I was trying to understand how subtlety led to intensity, and how detail and description could be used in a meaningful way—not as illusionistic indulgence, but as something essential. I also was trying to understand how those paintings were invented. Rhythm, simplification, the character of the light (luminosity emanating from inside the painting) figure/ground tension, the compression of form—all those things are fictitious inventions.
Since then, my paintings and drawings have gradually opened up, become softer edged, with areas of focus shifting. Lately, sometimes, the figures are translucent or transparent, functioning more as ground than figure.
Tina: How is the perceptual in painting relevant to your work?
Anne: I think painting is fundamentally perceptual. It's experienced in a sensory way. I don't mean just seeing. Touch, movement, memory, imagination and emotion—all can be understood as perception, and all are involved when making paintings and looking at paintings. Painting from life, which I do, is another aspect of this. We each perceive the world differently: information passes through our senses to our minds, through our bodies to our hands, which then touch a surface to make marks that are specifically ours.  That said, when I'm painting, I'm always looking at something. It may be that I'm just staring down the painting trying to figure out what it is, what belongs there, what's next; or I may be looking at myself, or at a model or at other drawings or paintings in my studio.
Tina: What role does drawing play in your art and what is its relationship to the painting?
Anne: I draw a lot. I tend to have periods, particularly after finishing a body of paintings, when I only draw—drawing binges. Drawing is more natural for me, it tends to be in front of my painting, pulling it along. One of my ongoing struggles is trying to figure out how to paint more like I draw, to allow the painting to grow naturally, to evolve rather than be knocked about… painting is just really hard.
I have a definition that I use for drawing—an organization of marks that transform a ground. So a mark on paper transforms that paper into light, air, weight, movement, etc. A mark can be anything and the ground can be anything. This can apply to a broad range of media, to any subject, representational, abstract, 2-D, 3-D. The key is the transformation.  That's the magic. It's what I look for in art.
So, I think about drawing all the time. Lately, I've been using paint on paper, but have been thinking of them as painted drawings. I'm paying close attention to how the mark transforms the ground it sits on, thinking less of the paint as an overall skin.  I'm trying hard to set a mark down and mean it, to not think of it as something that will disappear under layers of paint. This is different for me, difficult.
(more…)
The ViewFinder
August 2009 video interview with Antonio López García
August 2009 video interview with Antonio López García with subtitled english translation...
---
Rackstraw Downes Videos
Rackstraw Downes discusses his approach and philosophies involved in his outdoor...
---
The Perfect Squint: The Teaching Legacy of Edwin Dickinson – video lecture by John Leavey
Fascinating presentation explaining Edwin Dickinson's approach to teaching...
---
A review of La polvere di Morandi/ Morandi's Dust
image courtesy of Imago Orbis click here for a larger view I was fortunate...
---
Read more posts from The ViewFinder
Sounding Technical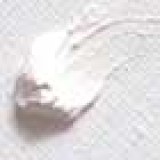 The Great Lead White Shortage
Who took the lead out? Painters who use some form of lead white are now noticing...
---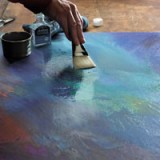 Thoughts on Varnishing
This is the first article for the new section on materials and technique, "Sounding...
---
Read more posts from Sounding Technical
Featured Interviews
Interview with Anne Harris
by Tina Engels Anne Harris, Head Study, 2013 I visited the studio of Anne Harris and had a peek at the some of her new paintings and a glimpse of some drawings that did not make the cut for her last exhibition. We discussed her process as she pushes further and deeper into what she feels is true in her painting, excavating and digging into the various... [Read more of this review]
---
Legacy and Self-Determination: An Interview with Alexandra Tyng
by Elana Hagler The Porcupines From Cadillac, oil on linen, 28″ x 42″ Alexandra Tyng is a painter who lives and works in Philadelphia. She has a B.A. in Art History from Harvard and an M.S. in Education from the University of Pennsylvania. In terms of her painting education, she is mostly self-taught, having examined the work of the old... [Read more of this review]
---
Interview with Duane Keiser
Duane Keiser, "Self Portrait in an iPhone, 9/10/2011″ oil/paper, 6″x5″ Duane Keiser is perhaps best known as the leading pioneer in the trend of painters selling work online. He is not only a fabulous painter who has sold work in major NYC galleries but continues to be a leading figure "in democratizing the art world, using... [Read more of this review]
---
Interview with Vincent Desiderio
Vincent Desiderio, Hitchcock's Hands, 2012 oil and mixed media on canvas 64 x 66 inches (Courtesy of the artist and the Marlborough Gallery) Vincent Desiderio is widely considered to be among America's most preeminent living painters. He is currently having his eighth one-man exhibition of new work at the Marlborough Gallery 40 West 57th... [Read more of this review]
---
Interview with Diana Horowitz
(photo credit: Tommy Agriodimas / Downtown Alliance) click here for larger image I've long admired Diana Horowitz's paintings and I was thrilled to have the opportunity to speak with her on the phone and by email for this interview. I thank her greatly for the generosity of her time and thoughts for this interview. Maureen Mullarkey wrote... [Read more of this review]
---
Seeing Along the Periphery, Getting at the Essence
Photo credit: Jason Houston click here for larger view  A'Dora Phillips interviews Lennart Anderson in Collaboration with Brian Schumacher Lennart Anderson on painting from life with central vision blindness; what vision loss has taught him about painting; art school; creativity; genius; influence; not fitting in; and hunkering down. The perceptual... [Read more of this review]
---
Interview with Michael Tompkins
Barge for an Evening Bird, (DETAIL) 9 3/4 x 81 7/8 inches, 2010, oil on wood panel Please note: several images in this interview link to a "zoomify" viewer where clicking the image allows you to zoom and pan, much the same way one uses google maps. You also have the ability to enlarge the viewing area to fill the browser window with button... [Read more of this review]
---
Interview with John Dubrow
John Dubrow in his studio Interview with John Dubrow by Xico Greenwald John Dubrow has been making ambitious figurative paintings of New York City scenes since he moved to Brooklyn in the mid-1980s. His light-filled canvases are often years in the making—ragged, impastoed surfaces the result of the high standard Dubrow holds himself to.... [Read more of this review]
---
Interview with Lucy MacGillis
Lucy MacGillis Astoncolle II 50 x60 inches Oil on canvas 2010 click here for a larger view Lucy MacGillis is a painter who has been living in Italy since her graduation from the University of Pennsylvania in 2000. Her paintings are represented in private and corporate collections internationally. She shows her work at a variety of venues in Europe... [Read more of this review]
---
Interview with Sigal Tsabari
Sigal Tsabari , Hidden, 102.5x 102cm 2008-10 oil on canvas click here for a much larger view (true for most all images) This past summer, in Civita Castellana, Italy, I was fortunate to meet Sigal Tsabari and to watch her slide talk about her work. I was very pleased this summer when she agreed to an interview for Painting Perceptions. I... [Read more of this review]
---
Interview with Christopher Gallego
Christopher Gallego, Small Studio Jar,, 2008 12 1/8 x 8 7/8 inches click here for a larger view I'd like to thank Christopher Gallego for taking the time to share his thoughts on painting in our recent email interview. Mr. Gallego studied at the National Academy of Design in New York and teaches workshops in New York area. He has shown... [Read more of this review]
---
Liminal Spaces: A Conversation with Daniel Sprick
Daniel Sprick , Still Life & Mirror, , Oil on Board, 12 x 9 inches click here for a larger view Liminal Spaces: A Conversation with Daniel Sprick by Elana Hagler As I pull up in my car, the first thing I notice is how out of place my destination seems in this typical, urban Denver neighborhood. Nestled between the larger streets with their... [Read more of this review]
---
Interview with Harold Reddicliffe
LIGHTER,LENS,CAMERA and BLUE WALL 2012 14X14 inches oil on canvas click here for a larger view Harold Reddicliffe is a still-life painter who shows at the Hirschl & Adler Modern, New York, NY and has shown at the Pepper Gallery in Boston as well as the Tatistcheff Gallery in NYC. He recently had a 30 year retrospective at the Boston University... [Read more of this review]
---
Interview with Julyan Davis
Julyan Davis , Abandoned Mansion II, Oil on canvas 36×38 inches A realist searching for something that's real I recently was introduced to the work of artist, Julyan Davis, an English-born painter, who studied at the Byam Shaw School of Art in London and now lives in Ashville, North Carolina. He recently had a one-person show at the Greenville... [Read more of this review]
---
Interview with Jordan Wolfson
Jordan Wolfson, Interior with Two Chairs and Window VII, 2002, oil on canvas, 48″x42″ by Elana Hagler Long before I had the pleasure to meet him in person, Jordan Wolfson's name conjured up images of atmospheric, energetic paintings of interiors, objects, figures, and landscapes that seemed to slip in and out of various states... [Read more of this review]
---
Interview with Gillian Pederson-Krag
Gillian Pederson-Krag, Still Life, Oil on Canvas, 15" x 17", 2007 Collection: P.L. Porter click here for a larger view Interview with Gillian Pederson-Krag by Elana Hagler I've been aware of Gillian Pederson-Krag's work for a number of years, but finding good images of her paintings and etchings online was very difficult, which is why... [Read more of this review]
---
Stuart Shils in Conversation With Nikolai Fox
Stuart Shils End of a Sumer Day, Last Blast of Warm Light, Looking Back, 30×42 inches click here for a larger view Stuart Shils in Conversation With Nikolai Fox March 2012, in advance of an exhibition at steven harvey fine art projects, April 26 – May 27, 2012 Nikolai Fox is a Philadelphia based photographer, painter, musician,... [Read more of this review]
---
Interview with Tim Kennedy
Tim Kennedy Jane and Rose 34″ x 48″ oil on linen click here for a larger view I pleased to present a telephone conversation I had recently with Tim Kennedy, a Bloomington, Indiana painter who teaches at Indiana University and shows at the First Street Gallery in NYC where he is currently having a solo exhibition (up until March... [Read more of this review]
---
Interview with Alex Kanevsky
Alex Kanevsky Interview with Neil Plotkin Alex Kanevsky J.F.H. 48″ x 48″, oil on board, 2011 click here for a larger view Many readers are familiar with Alex Kanevsky's work but perhaps not all of his details. The internet offers a great deal of information about Mr. Kanevsky but unfortunately much of it is, if not false, not... [Read more of this review]
---

Interview with Sydney Licht
click here for a larger view Interview with Sydney Licht by Neil Plotkin Sydney Licht is a painter based in New York. Ms. Licht studied at Smith College and received her MFA from the School of the Art Institute of Chicago. She is represented by Kathryn Markel Fine Arts in New York and is also a member of the still life group Zeuxis. This... [Read more of this review]
---
Read more posts from Featured Interviews