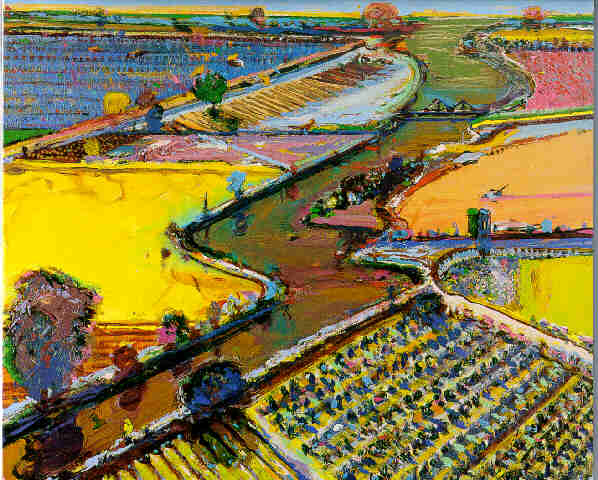 More than any other painter, Wayne Thiebaud makes me smile when I see his work. He is not only one of the world's greatest living painters but he also seems the best way to start the new year. There is an affirmation of life in his obvious joy of paint and color together with his masterly drawing makes his paintings unforgettable. At 88 he is still going strong, his recent work of beach scenes and landscapes show he is continuing to investigate and push his painting still further.
I recently saw the delightful show "Wayne Thiebaud: 70 years of Painting" at the Pasadena Museum of California Art (up until Jan. 31) I was in a great mood all week after seeing the incredible range of subjects and explorations painted over the past 70 years. There is an excellent book (printed in 2000) with very good reproductions: Wayne Thiebaud: A Paintings Retrospective from Amazon
by Steven A. Nash and Adam Gopnik
Podcast with Wayne Thiebaud and Adam Gopnik
[podcast]http://podcastdownload.npr.org/anon.npr-podcasts/podcast/2/510236/15747428/KALW_15747428.mp3[/podcast]
I found these two very good videos and a podcast with an excellent interview. Listening to him talking about his life and painting here has also been inspiring and gives some great food for thought. In particular, the podcast interview with Adam Gopnik ( art critic from the New Yorker magazine) (almost 1 hour) from KALW at the San Francisco Jewish Community Center was particularly engaging. If you haven't yet heard this you are in for a treat.
Also, a good article by Ben Bamsey about his Wayne Thiebaud can be read in this ArtWorks Magazine article from fall 2009.
another interview with Wayne Thiebaud (with Colin Smith) The difference between a Wolf and a Dog.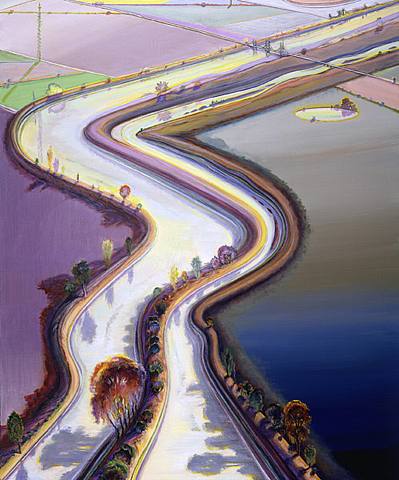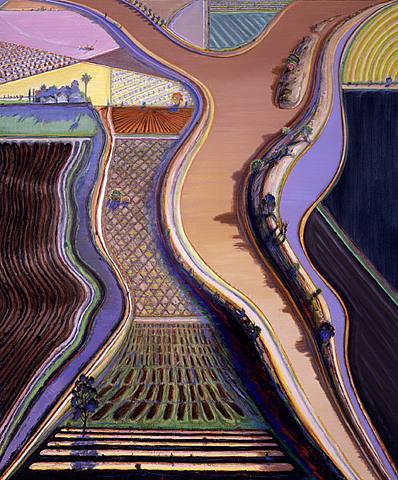 ---
Donate to Painting Perceptions
Donations to Painting Perceptions helps this site greatly, please consider your gift today.