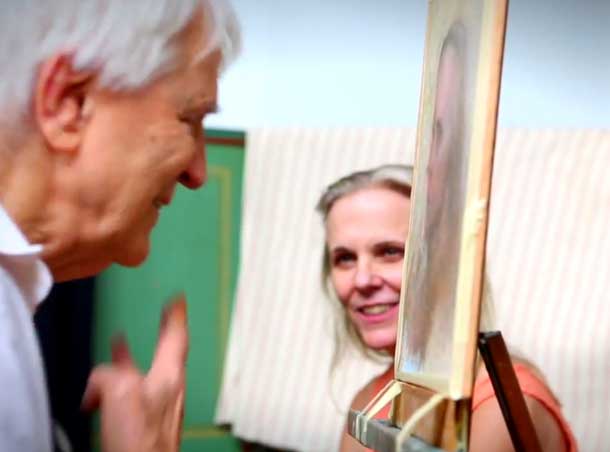 Here is a link to watch the video from their site or on YouTube.
The Vision and Art Project, with A'Dora Phillips and Brian Schumacher, this past weekend released the video documentary of Lennart Anderson where he talks at length about his work, what has inspired him over the years, and his recent struggles with vision loss due to Macular Degeneration. A'Dora Phillips is the same person who contributed the wonderful interview, Seeing Along the Periphery, Getting at the Essence, with Lennart here on Painting Perceptions awhile back. This terrific new short video, with many memorable quotes and insightful discussions is part of a larger project called the Vision and the Art Project which has been writing about, interviewing and filming artists with macular degenerations.
One quote in the video really stood out for me,
"In a saner art world than ours, museums would be vying for the honor of mounting a major retrospective of Mr. Anderson's work… Hilton Kramer, New York Observer."
The video doesn't just focus on how a great artist transcends the difficulties of a handicap but instead celebrates the amazing accomplishments of one of our greatest living painters.
Thier website has an a fascinating article on their site is about the acclaimed artist and illustrator Robert Andrew Parker that is a great read with excellent photography of their studio visit.
"The Vision and Art Project presents the adaptations that artists fold into their working progress, the challenges they face, the resilience and durability of their vision, and the extraordinary work they continue to produce in the face of adversity…"

"Eventually one in four adults, including artists, may live with diminished sight due to Age-related Macular Degeneration. It is our hope in underwriting the efforts of The Vision and Art Project that you, the reader, will find a source, month after month, for informative and stimulating writing about art and vision, and exceptional curatorial efforts bringing together some of today's top visual artists who are themselves affected by macular degeneration and who produce work that is constantly, and in new ways, inspiring."
— from the from The Vision and Art Project website.
The Vision and Art Project is supported by the American Macular Degeneration Foundation.
please consider supporting the American Macular Degeneration Foundation – for more information on their work see: https://www.macular.org/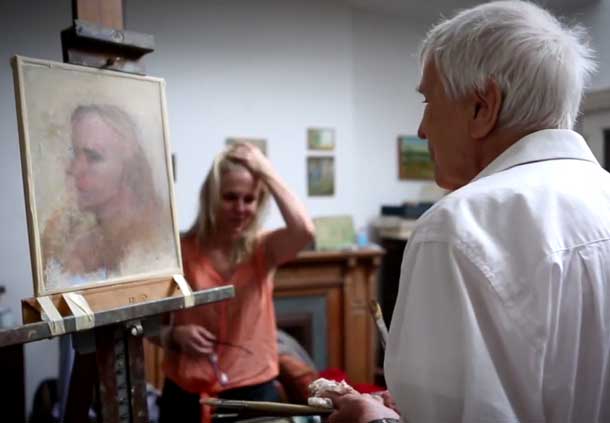 ---
Donate to Painting Perceptions
Donations to Painting Perceptions helps this site greatly, please consider your gift today.