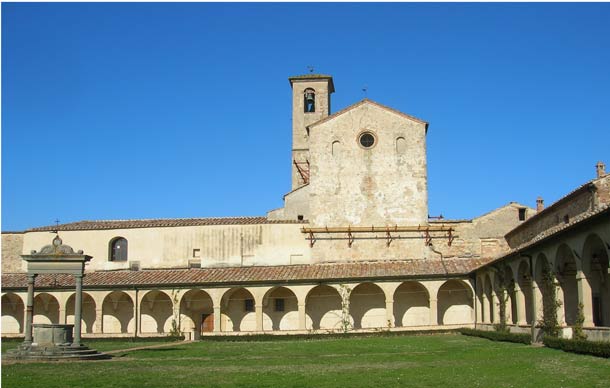 I recently paid my deposit to the JSS summer program in Italy this summer which runs from July 18 – August 29, 2010. The location, near Sienna, looks absolutely fantastic, in a large complex that is a 14th century monastery converted into a conference center run by the University of Siena. I choose to attend the 4 week Master Class Program lead by Israel Hershberg, Stuart Shils and Ken Kewley. They have other options for a Artists Residency Program and a Studio Program which all are in either 2 week, 4 week or 6 week sessions. Another excellent part of this program is the group art excursions to nearby cities such as Florence, Siena, Rome, Perugia, Bologna and others. You also have your weekends free to go wherever you want on your own. The facilities seemed very good, I opted for the single room but the double rooms are a bit cheaper. Perhaps more importantly was the grounds and surrounding countryside seemed imminently paint-able.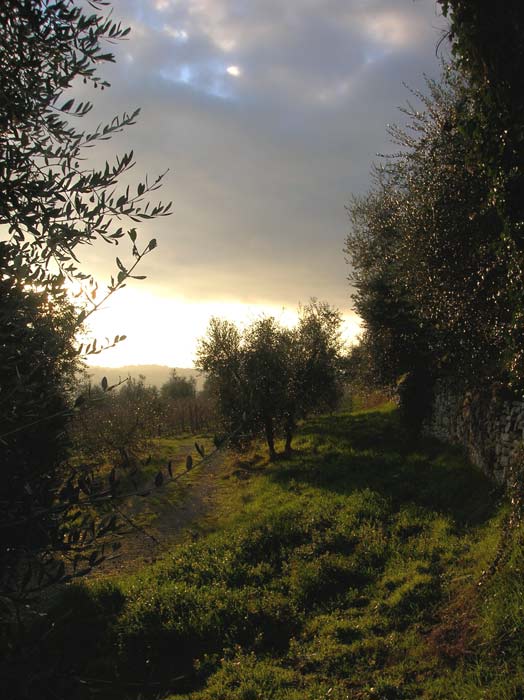 After wrestling with my doubts and demons such as: can I afford this? How will I take to being a student again after so many years? How can I be away from my wife, work, dog and creature comforts for a whole month! I though carefully but I kept returning to the fact that this could be a very important investment to my growth as a painter – this total immersion in painting and art could be exactly the catalyst I need to take my painting to a much higher level.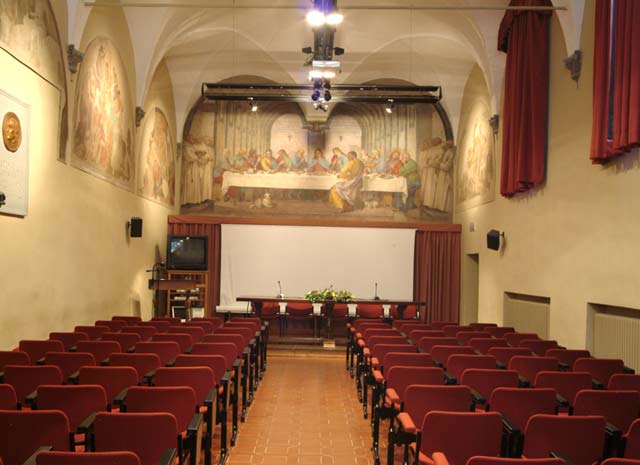 where the lectures, slide talks, etc take place
What cinched the deal in deciding to enroll wasn't just seeing the amazing photos of the workshop location but my hearing from some of my friends about their experience with previous workshops with Stuart Shils and how it had a significant impact on their work. Looking at Stuart Shils work and hearing him talk and watching him paint (I recently got the DVD about him painting in Ballycastle, Ireland) made up my mind that he would be an great teacher and source of inspiration.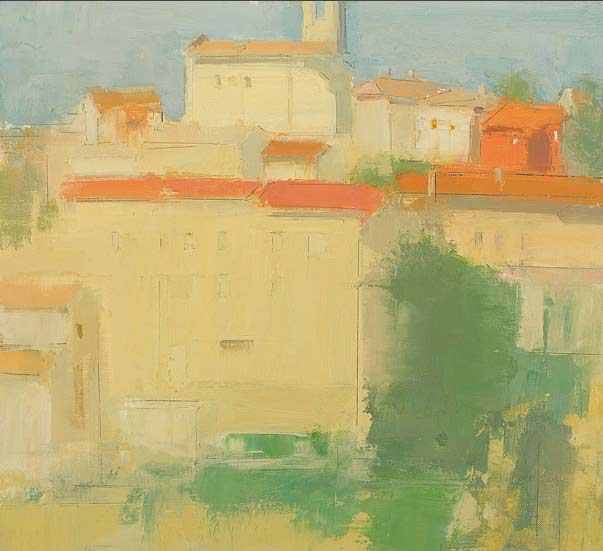 Stuart Shils
Also, looking at the work by Israel Hershberg, who is an internationally renowned painter showing at the Marlborough Gallery, and is the founder and director of the Jerusalem Studio School was an equally important factor in my decision. Seeing Israel Hershberg's paintings online made it clear there is much to learn from such mastery of color, drawing and composition. Another tipping point for me was seeing photos and paintings by Israel Hershberg of "C-Spots", his painting made where Corot also painted.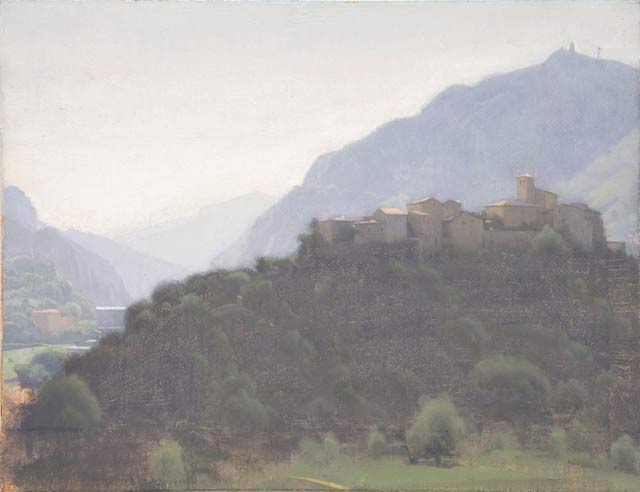 Israel Hershberg
Ken Kewley's work is still new to me but his unique color and design feeling to his work appeals to me greatly and I look forward to hearing his thoughts on color. He has many excellent paintings on his Picasa album that is worth checking out as well.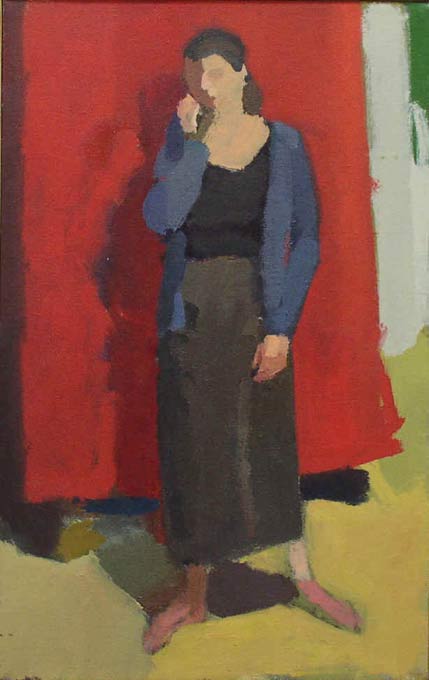 Ken Kewley
I've heard there maybe be a few other stellar artists that will be joining the faculty here but plans are not yet finalized. Most of all I'm attracted to being around many other painters, both teachers and students, who are engaged in similar efforts to find and make compelling modern imagery that is based both on observed situations and great art. There are daily group discussions, critiques, frequent lectures and slide talks and trips to world class museums such as the Uffizi in Florence or the Morandi Museum in Bologna.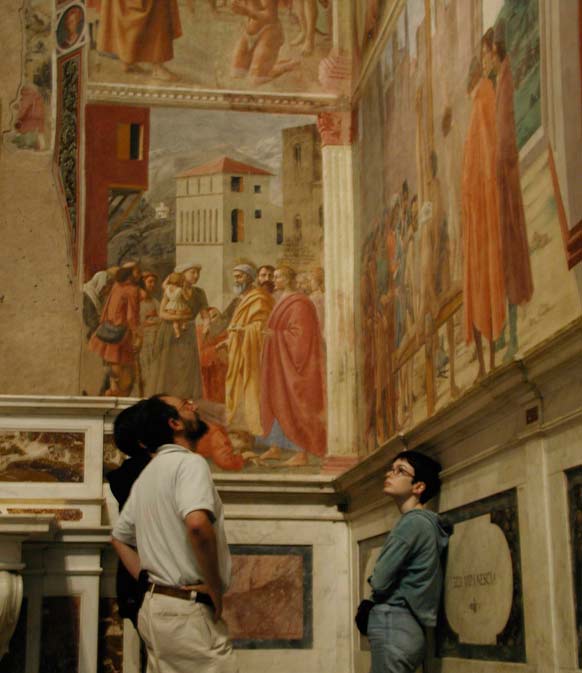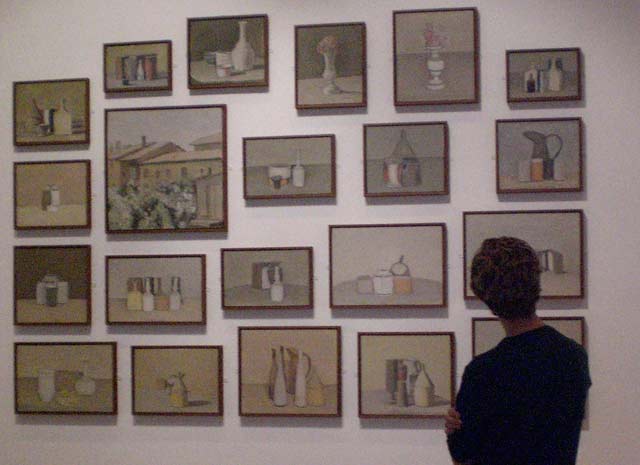 At first I was planning on attending as an Artists in Residence where you can have a private studio space and work on your own but still participate in group discussions, critiques and outings. However, the more I thought about it – I decided that I would probably benefit more from the master class workshop. I already paint alone as it is and know my own voice pretty well, might be good to get some new voices in the mix for a change.
I'm very excited about this program and can't wait for it to start this July. Perhaps some readers here at Painting Perceptions will also be able to attend and we can meet and paint together. Check out more about this program on their website that gives extensive information and imagery.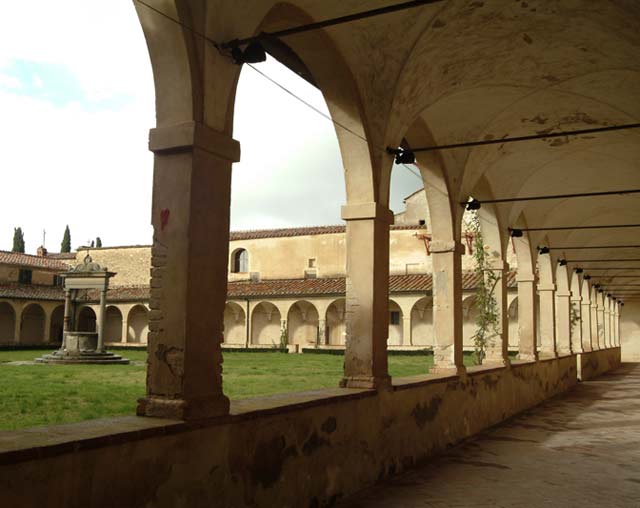 ---
Donate to Painting Perceptions
Donations to Painting Perceptions helps this site greatly, please consider your gift today.