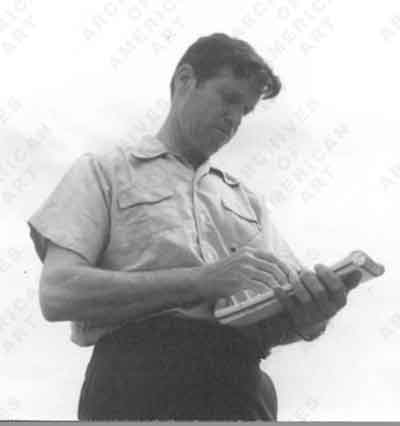 Awhile ago I discovered another online art treasure, the Smithsonian Archives of American Art, Collections Online. Where digitized material from many important American artists(such as Rapheal Soyer, Jackson Pollack, Milton Avery, Arthur Dove, John Peto and John Singer Sargent names to show the range of artists available) including their writings, letters, photos, drawings and sketchbooks are available for free viewing. Many of the materials are quite extensive so prepare to spend some time. The one drag is that most all of the material has their watermark over it and is a bit intrusive at times.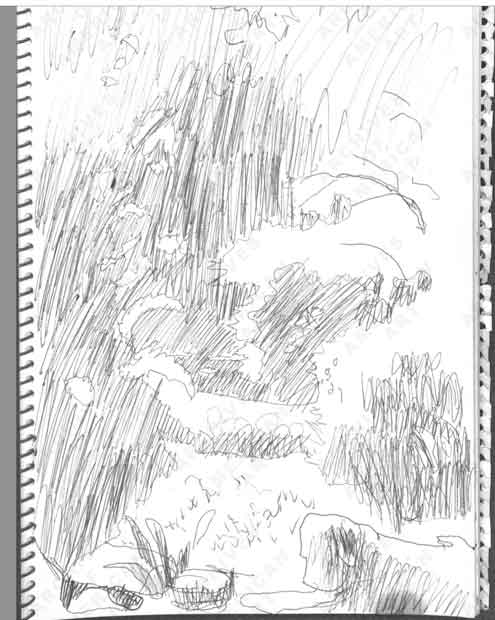 One of my all time favorite painters, Fairfield Porter (1907 – 1975), is included in this collection and has several of his sketchbooks that gives unique insight into his work. Many of Porter's drawings shown here were no doubt meant to be private "working" drawings, to germinate ideas for paintings where the drawing would be more fully realized with the paint.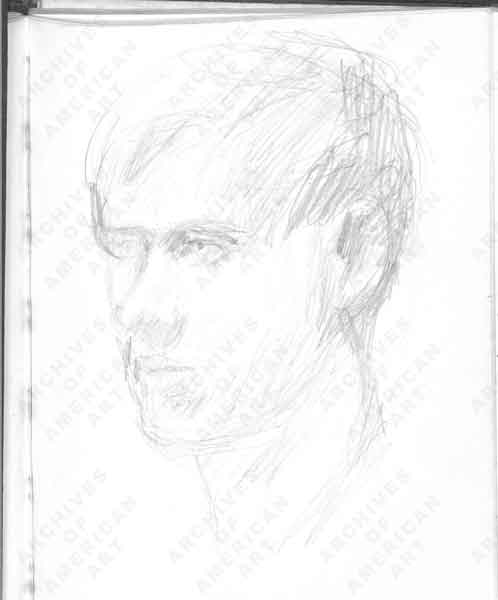 I'm not sure Fairfield Porter's ghost is happy with voyeurs poking around his private life but I found many of his drawings inspirational and informative. At first I thought his drawing to be less advanced than his painting but many of his pencil drawings show amazing colorist sensitivity. In many of his landscape drawings you the light, air and spacial organization is captured with great economy and poetic touch – just enough to gain entry and go further into a painting.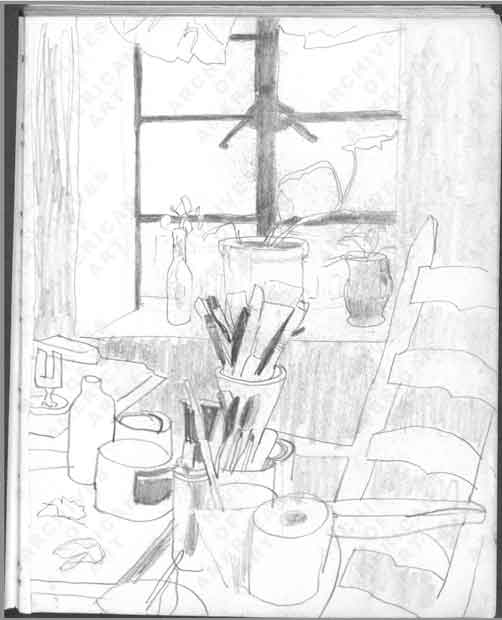 Porter didn't come from academic training, while he studied art at Harvard his studio training was limited and in many ways he was self-taught. His main influences seemed to be Bonnard and Vuillard and was close to many abstract expressionist painters such as Willem de Kooning. An excellent biography of Fairfield Porter is Justin Spring's Fairfield Porter: A Life in Art
There is an interesting lengthy 1968 interview with Porter by Paul Cummings with many questions about his art training that can be read from this Archives of American Art link.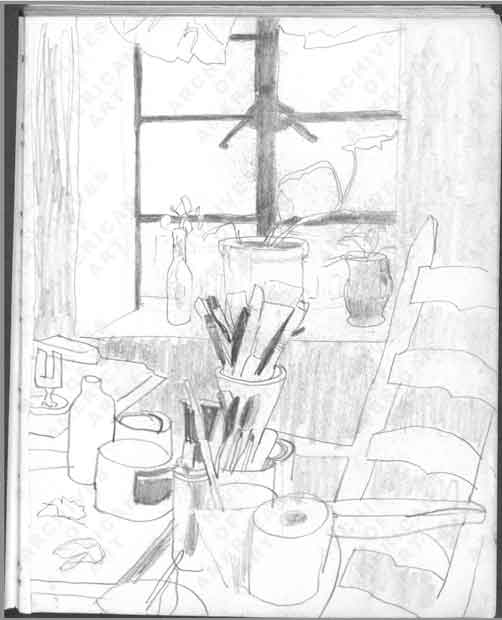 I will try to return to Fairfield Porter's paintings in a future post and perhaps discuss one painting in depth.
Here, in no particular order are a few more select drawings from the collection.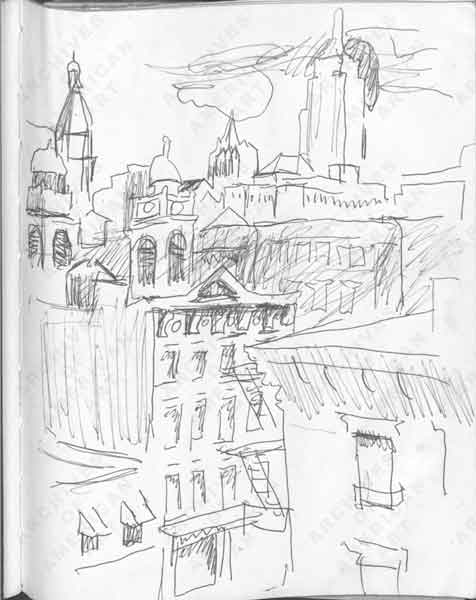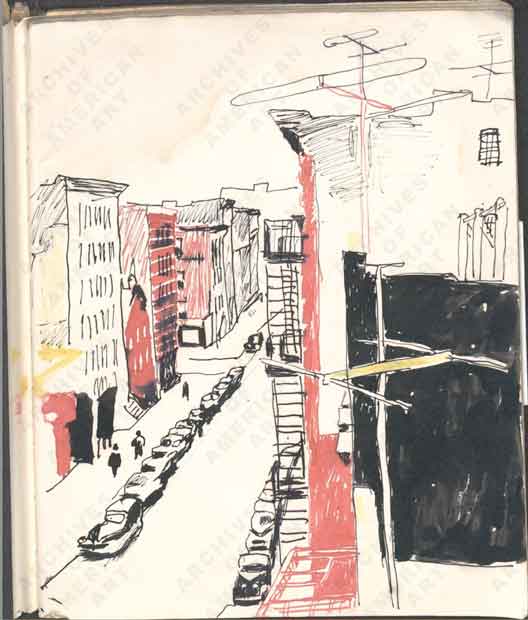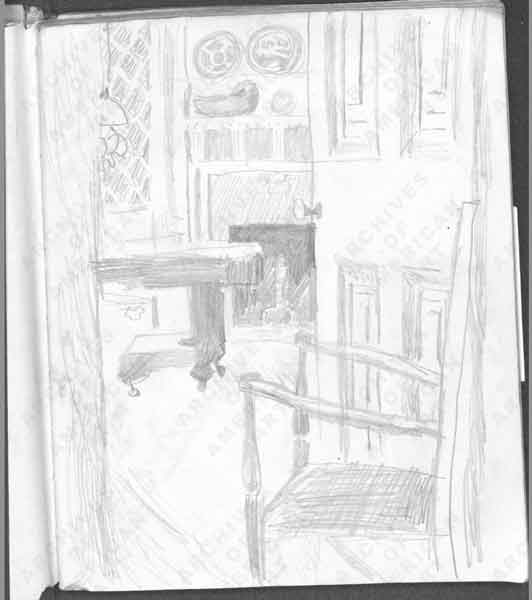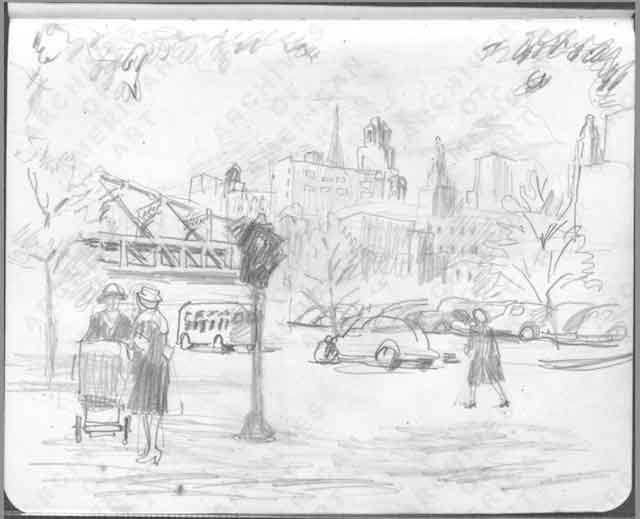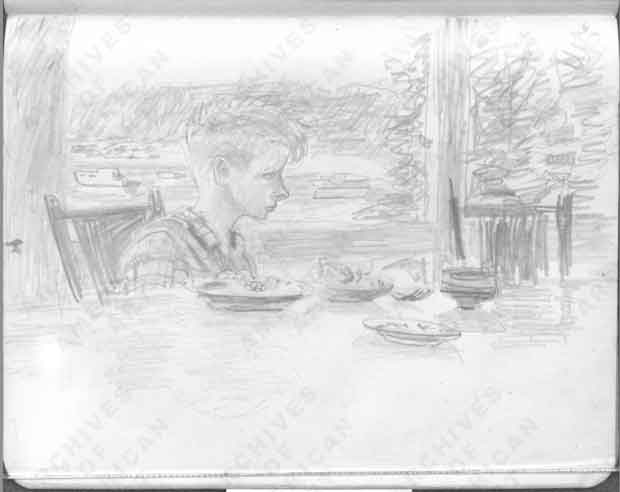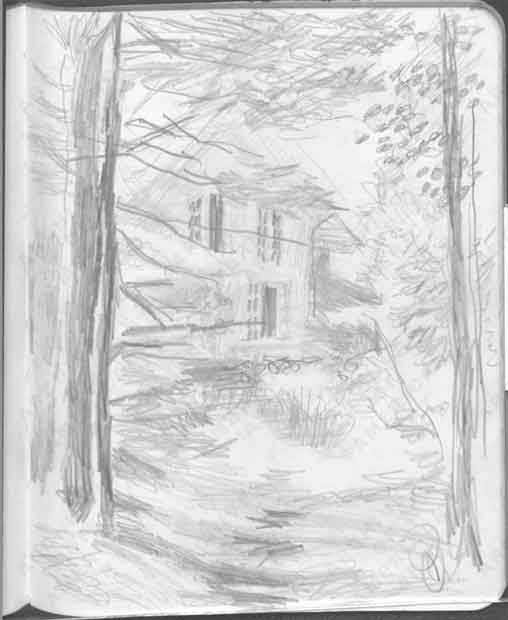 ---
Donate to Painting Perceptions
Donations to Painting Perceptions helps this site greatly, please consider your gift today.