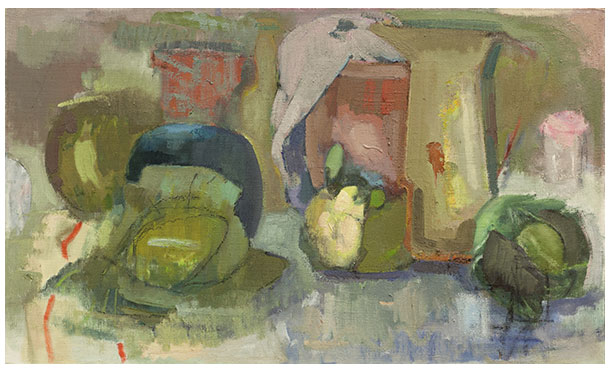 Ruth Miller Forge, "Enamel Jug Still Life," 2001 (reworked 2013), oil on linen
© Ruth Miller Forge. Image courtesy the artist and New York Studio School. Photo: Richard Benari
If you haven't yet been made aware of this incredible conversation between Stuart Shils and Ruth Miller Forge you are in for a rare treat. This is a high-quality audio recording, an excerpt from a much longer conversation, posted on the Tilted-Ark site and is a must-listen event. Link to the article on Tilted-Arc.