View the Sketchbooks from the below link:
http://museum.stanford.edu/diebenkornsketchbooks/
29 Sketchbooks with 1,045 drawings by Richard Diebenkorn available for free public viewing online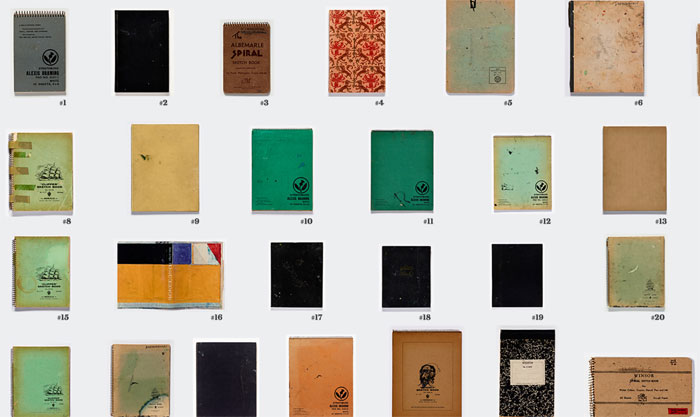 from the Cantor Art Center website:
After Diebenkorn's death in 1993, his wife, Phyllis (Stanford BA '42), kept the sketchbooks stored in a cardboard box for years, uncertain if she would be willing to share such private artistic meditations with the public. In 2014, she decided that the sketchbooks should be seen and studied, and in an extraordinary gesture of generosity and trust, she gifted the entire collection—along with bits and pieces of ephemera tucked inside several books—to the Cantor Arts Center. The exhibition at the Cantor Art Center marks the first-ever public viewing of the sketchbooks. As the care and preservation of these books necessitates that they be displayed in cases, making only a single page or spread visible at a time.
…the Cantor completed the digitization of all twenty-nine books, making them accessible in the exhibition on touchscreens and here on the museum's website. With these, one may now leaf through the books digitally and see every sketch in the order conceived, gaining insight into the way Diebenkorn experimented with line, shape, form, and perspective and creatively tackled challenging subjects.
---
Donate to Painting Perceptions
Donations to Painting Perceptions helps this site greatly, please consider your gift today.