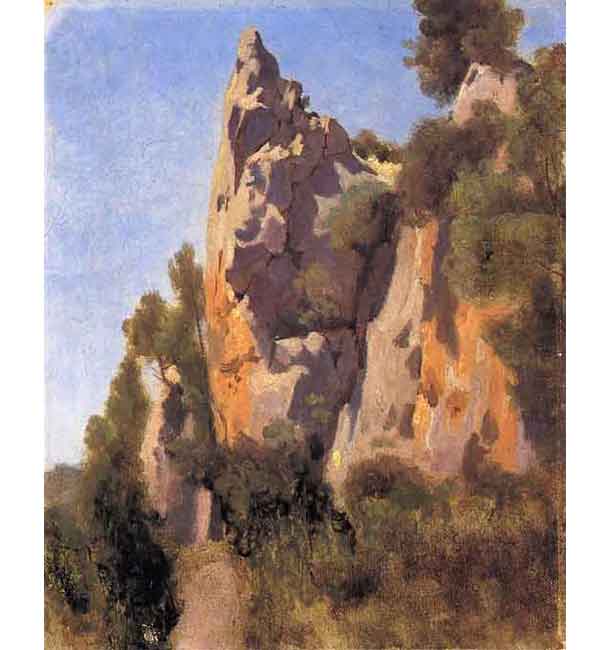 Corot, Rocks at Civita Castellana, 1827,
A few days ago I made my decision to attend the Jerusalem Studio School Master Class Workshop in Civita Castellana, Italy this summer. I had previously been planning a trip to Jerusalem to attend the JSS landscape painting marathon where Antonio Lopez Garcia had been invited to teach his workshop this summer but regretfully his workshop was postponed and I happily opted for Italy instead.
I'm particularly excited about painting in the Civita Castellana area for its historical importance to landscape painters, especially Corot. This region, as the JSS states, "was a center of attraction to Corot, Turner, Granet, Michallon, Valenciennes, Bertin and the many others who came to paint not only in Civita, but the spectacular nearby sites such as Nepi, Castel Sant'Elia, Calcata and Ronciglione. Other favored sites such as Papigno, Terni, Cascada del Marmore and Lago Piediluco are just to the north. In short, a painters dream." I've put up additional images and information about Corot's painting in Civita towards the end of this article. I will add further information and images as I get the time. In the interests of full disclosure, I should state that I recently started working as an editor with the JSS blog (concurrent with this blog) I recently interviewed the still life painter Susan Jane Walp that will be posted very soon and is a terrific read.
This year the JSS Master Class, which involves an application process, is directed by Israel Hershberg. Additional faculty this year are Yael Scalia, and the 2012 JSS Master Class Guest of Honor E.M. Saniga. Information about E.M. Saniga can be read here. There are also a number of affiliate teachers, many whom I've interviewed here on Painting Perceptions, at this summer program who I will give more information later in this article.
Attendees will be staying at The Relais Falisco, a 4 star hotel in the center of the old town of Civita, and is part of the the famous French chain of Relais hotels. The hotel has 3 conference rooms that will be available for meetings and slide talks, a fitness center, outdoor patio and a restaurant. I also looked on google maps (google maps has a "street view" for much of the town) and the hotel is in close walking distance to many spectacular views of the old town and countryside.
The JSS states on their website for this Italian workshop:
"The "JSS in Civita" Italy summer program offers students and artists the possibility of an incomparable engagement with the history of art, its idioms, pictorial conceptions, methods, materials and techniques. The direct experience of Italy's boundless artistic heritage has the ability to nurture artistic understanding, skill and life-long inspiration." … "A divine haven for artists, the JSS in Civita summer program offers an artistic experience of a lifetime."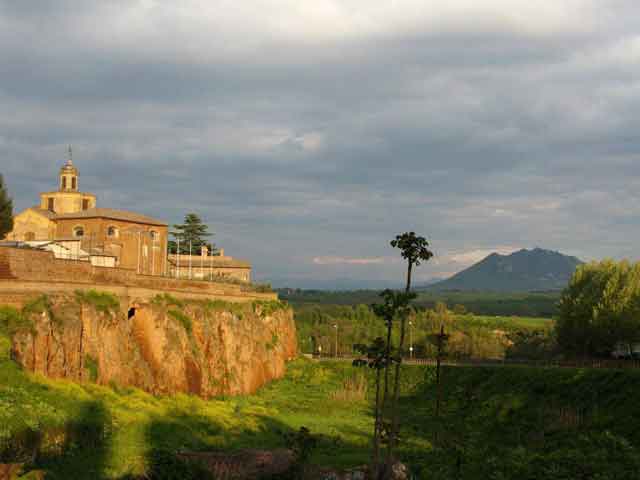 View of Civita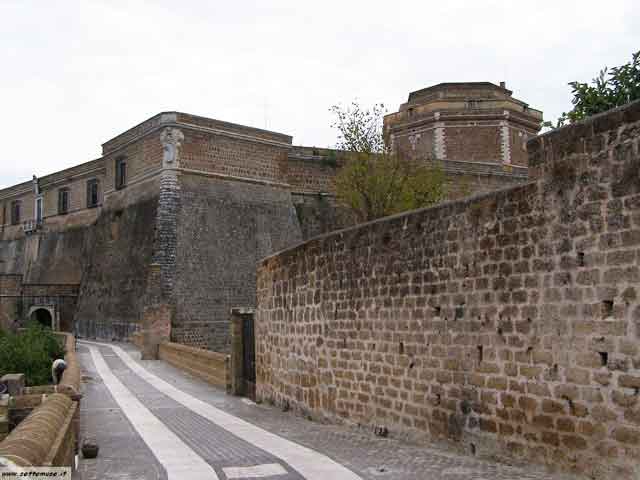 View of Civita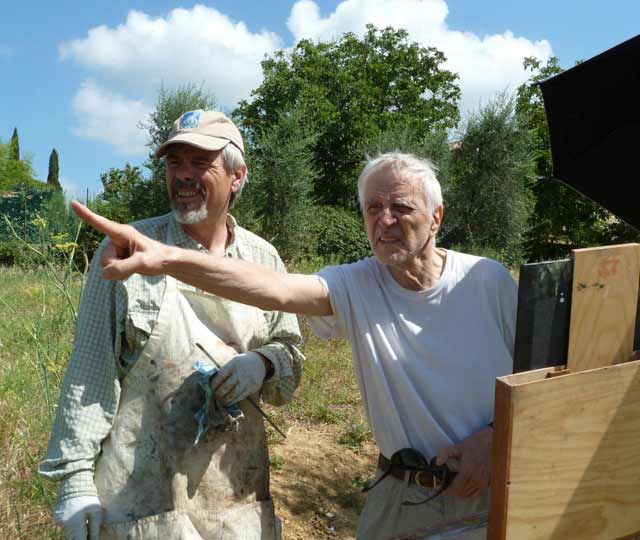 Lennart Anderson giving me a critique at the Certosa
My previous experience with the JSS Master Class a couple of summers ago near Siena, at the Certosa di Pontignano, left a profound impact on my work. Responding to fantastic light over the awe-inspiring Tuscan countryside while getting feedback from some of the greatest landscape painters working today pushed my work much further along than would have been possible otherwise. It was truly one of my most memorable life events.
I often awoke before dawn, wide awake and ramped up to get in a painting before breakfast. Painting in a place, like the Certosa or Civita where I can more readily achieve a higher level of concentration makes a big difference in moving forward with my work. Being free from the distractions and responsibilities of the outside world and to just be focusing on the work opens oneself to fresh, new possibilites; both seeing the motif as well looking at my own painting. Of course, the overwhelming beauty of a place like Civita alone won't guarantee coming home with a bunch of great paintings but it will likely open up my mind to new pictorial possibilites and new considerations about how to make better paintings.
I'm also looking forward to chilling out at the dinner table, eating fabulous local Italian food, often picked or caught in the surrounding area, with the other painters. At the Certosa when we weren't too burnt out to talk, there would often be fascinating stories and conversation from painters from all over the world, many of whom were mature, accomplished artists already.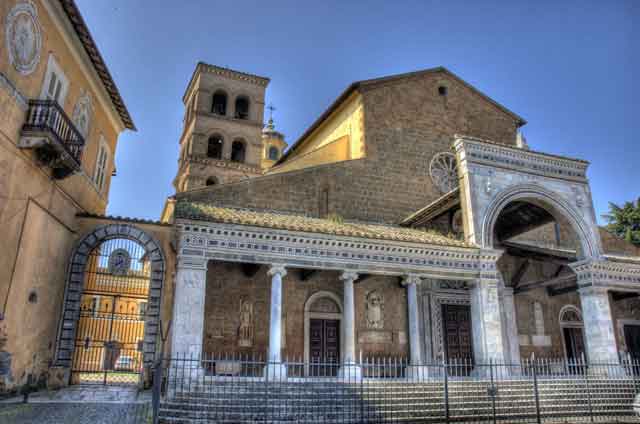 View of Civita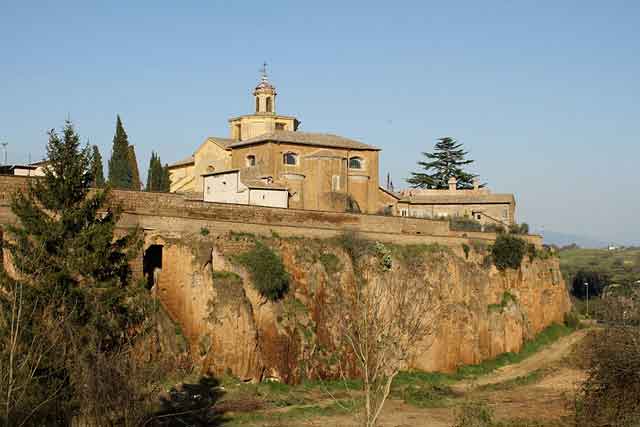 View of Civita
I can't begin to convey how excited and thrilled I am to again return to Italy and reconnect with these great people, advice, inspiration and beauty – in all its permutations and manifestations.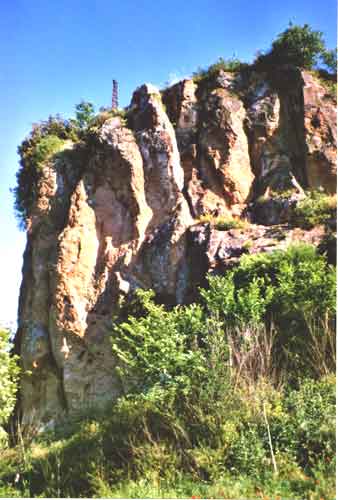 View of Civita
There will be opportunities for close one on one discussion and feedback about your work in progress with the workshop leaders during the course of the day as well as group discussion and critiques. There are plenty of meetings of students and teachers during the meals along with planned slide talks, art lectures and group outings.
However, If you're like me and need to occasionally get some down-time and be off on your own, it is easily managed. You are free to go wherever you want over the weekend and Rome is only an hour or so away by train where you can quickly find respite sitting front of a Caravaggio or Michelangelo. Also nearby towns and locations are other famed landscape sites such as Narni (where Corot painted his famous "Bridge at Narni" that is painting perceptions banner image.
The workshop is set up to be in blocks of two, four or six weeks of study. If for some reason you rather paint still lifes or the figure, a studio spaces are planned to be available at the local art school as well painting after daylight hours.
There are a number of group trips planned: the Piero della Francesca Tour of Arezzo, San Sepolcro & Urbino, Rome, Florence, and Bologna. A planned trip to Naples is also in the works. I've been told there are still opening available but since this will be a popular program it is recommended to start the registration process as soon as possible.
Of course the expense won't be easy, especially in today's economic uncertainties. But the way I see it; as far as I know, I'm only here this once and want to make the best of it. This workshop, if I make the best use of it, will enhance my skill and vision even more and perhaps help advance my career as a painter and make it all a worthwhile investment. (at the very least this is what I'll be putting down when I write the expenses off on my tax forms next year!)
Some information about the JSS Master Workshop Faculty as well as a few quotes:
Israel Hershberg
Israel Hershberg was born in 1948 in a Displaced Persons camp in Linz, Austria. In 1949 he emigrated to Israel with his family and in 1958 moved with them to the United States, where he attended the Brooklyn Museum School in New York. He received his Bachelor of Fine Arts from the Pratt Institute, Brooklyn, and his M.F.A. from the State University of New York in Albany. He then taught at the Maryland Institute College of Art and the New York Academy of Art. His awards include: the Sandberg prize for Israel Art, 1991; and the Tel-Aviv Museum Prize for Israel Art, 1997. His work has been exhibited in museums and galleries internationally. He is currently represented by the Marlborough Gallery in NYC, which is widely recognized as one of the world's leading contemporary art dealers. Mr. Hershberg lives and works in Jerusalem and is founder and artistic director of the Jerusalem Studio School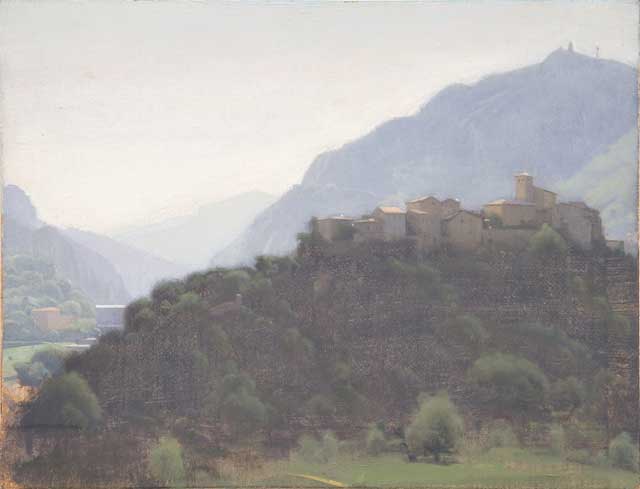 "C-Spot- Papigno," 2005-2006, oil on linen mounted on wood, 20.3 x 26.5 cm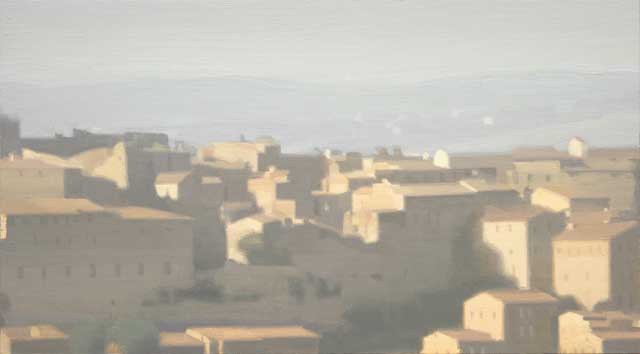 "Todi From Afar", 2009, oil on linen mounted on wood, 8 3/4 x 15 3/4 in., 22.2 x 40 cm
From Art Daily.org in a review of a 2009 review of Israel Hershberg's show at the Marlborough Gallery in Chelsea, NYC stated:
The landscapes are framed to accentuate quite consciously the great distance, hence the subtitle From Afar. But this word has additional meaning since in Hebrew "afar" is quite literally dust. This exploration of the raw matter of the landscape and of landscape painting – dirt or earth – is a central fascination for the artist who describes it as "very primal – the stuff of creation." And as is visible in centuries of Italian landscapes from the background in Leonardo's Mona Lisa onwards, Hershberg's paintings are suffused with the atmospheric perspective created by these dusty valleys. As he notes, "All that dust in the aria hangs over everything, defining a seemingly endless nothingness into a measured and felt diaphanous volume of ether that starts where the eye begins to see."
Yael Scalia
Yael Scalia was born in New York City and studied at the Rhode Island School of Design and the Maryland Institute, College of Art. She has lived and worked in Jerusalem since 1984 and is married to Israel Hershberg. She is currently represented by the Rothschild Fine Art in Tel Aviv, Israel and previously with the Ice Gallery, New York. Her work is included in numerous public and private collections internationally. I had an interview with her recently which you can read here.
From the interview with Yael Scalia:
"Structure is essential; I need to have a very strong sense of the skeleton of the painting and of the big movements from the start. Color, the rightness of the relationships, makes or breaks the painting. Color needs to be beautiful, but also so precise in the context of its relationship to the other colors. If a painting lacks color richness and harmony it is simply humdrum. When I look at great paintings, I'm always impressed by the sense of absolute necessity, inevitability, of one color next to another; it simply couldn't have been any other way. The strong sense of the reality of a painting is the correctness of its color. It's really what determines whether a painting is compelling. If I manage to create a harmony and a degree of believability, that's very gratifying.

The abstract elements of a motif and its pattern of dark and light have to be very clear to me. Shapes need to be wonderful. I like to manipulate shapes for composition, and am drawn by the emotive power of shape. The genius of the Sienese painters in their control of shape has become a preoccupation. Figure/ground ambivalence is something that's becoming increasingly interesting to me, and I expect will absorb me more with time. Over the past few years I've become more interested in a certain tension between the abstract qualities of the surface and the elements of the picture. However, I'm pretty sure I don't really want to be an abstract painter – I have a desire to depict the world around me, as Albert York said, "put it into a design." I find it interesting when a painting makes us notice the abstract, non-objective qualities of objects. "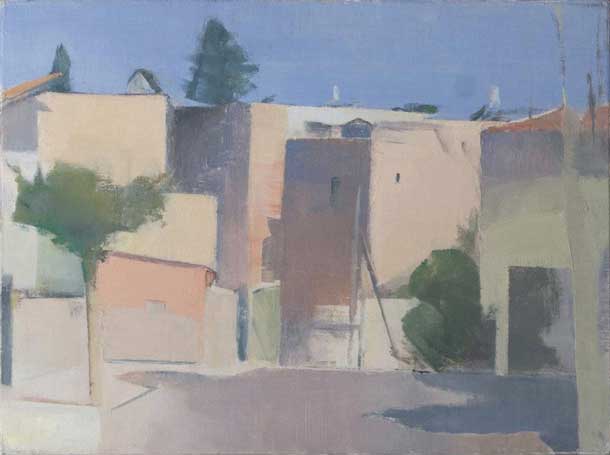 Lud Street, Jerusalem
E.M. Sangia, 2012 JSS Master Class Guest-of-Honor
From an interview on the JSS Blog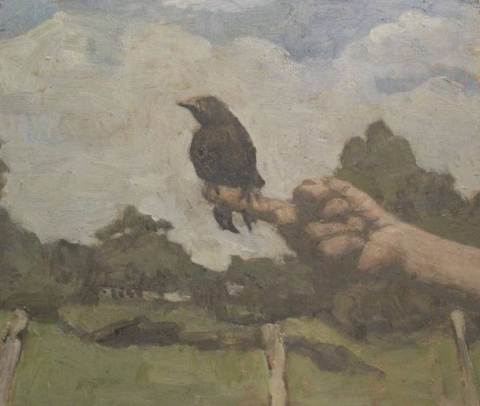 I paint all of life – at least my life – but I don't want to be adamant about anything in art. Honestly, one can't, because there are no rules about what to paint or how to paint. It all is so artist dependent.
Can you imagine someone telling Corot that his range was limited?
When I make a painting it seems it may be because of some sensation; this can seem very old fashioned with its echoes of romanticism. Or it could be that something is just plain interesting and doesn't involve one's self, sort of like what T.S. Eliot and Ezra Pound did as writers. Or even something else which I can't pinpoint. Someone told me that Stravinsky argued that the highest level of appreciation of music is when you just appreciate it for itself, not for an emotion. Or something like that!
Representational painting is so old fashioned anyway, but we still do it in spite of the resistance to it in today's world of art.
Its purpose may have to do with Oscar Wilde's claim that nature follows art, or that it is the job of the artist to explain nature to the viewer. But I really don't know.
I haven't thought of the role of ego? Maybe Francis Bacon was right when he said it is perhaps vanity that drives artists.
Taking all of this together you can see for me at least, that there is a world of uncertainty in art, and that ranges from what to paint to how to paint to trying to decide when something is done. Maybe that uncertainty is some of the allure of art.
CIVITA CASTELLANA AND ENVIRONS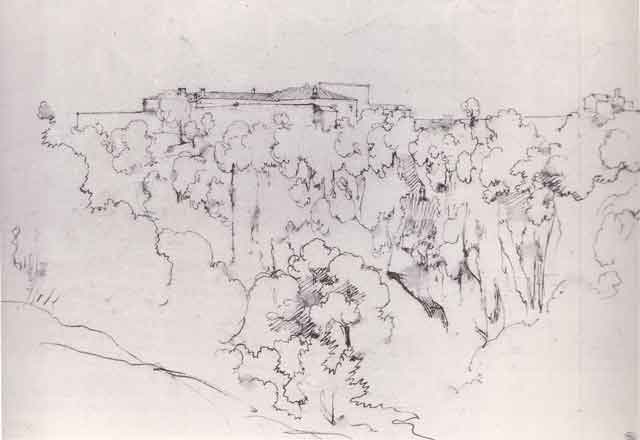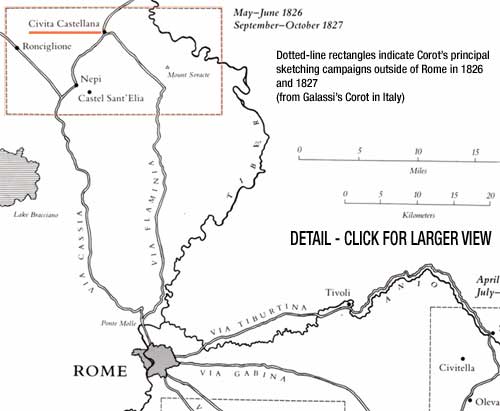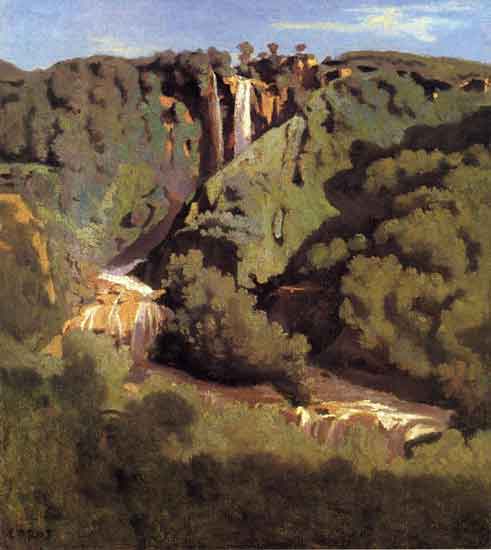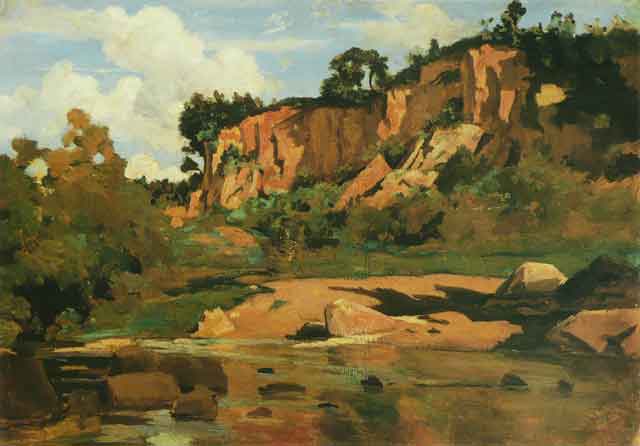 Civita Castellana, a medieval fortified town, lies north of Rome on the ancient
via Flaminia. The town, and nearby Castel Sant'Elia and Nepi, which belong to
the same geological formation, provided an ideal subject for Corot. Close by,
to the southeast, is the unmistakable profile of Mount Soracte, a subject of poetry
from Virgil to Byron. The town itself sits on a narrow plateau; from it, cliffs
descend two hundred feet to quiet brooks, which nourish dense thickets of
bushes and trees. From almost any point of view the rectilinear cliffs, decorated
here and there with clumps of foliage, present majestic silhouettes.

Corot made two campaigns at Civita Castellana, the first in May and June I
when his mature style was just beginning to develop, the second in September
and October 1827, when he was in full possession of his powers. Because it is not
always possible to attribute a given study confidently to one campaign or the
other, and because Corot's total production at Civita Castellana is especially
revealing of his working method, I will consider the two campaigns together.
Arriving in mid-May 1826 for a stay of six or seven weeks, Corat did not
immediately discover the artistic potential of the cliffs, which later would become
his principal subject. He began by painting and drawing rather conventional
topographical views, in conception not dissimilar to his Palatine studies
March. 68 As if to provide a topographical survey, he wandered from one n
of the town to the other, recording general vistas and the major landmarks. He
also painted a series of broad panoramas of the Sabine mountains to the ea r an
southeast, and several variants of Mount Soracte's serrated silhouette rising
above the flat plain.
p184-5
From:
Corot in Italy: Open-Air Painting and the Classical-Landscape Tradition
Peter Galassi
Yale University Press
1991
(PLEASE NOTE: If you purchase this book from the link below you Painting Perceptions will get a small percentage of the sale which will help keep this site alive and likely buy me a gelato or two this summer!)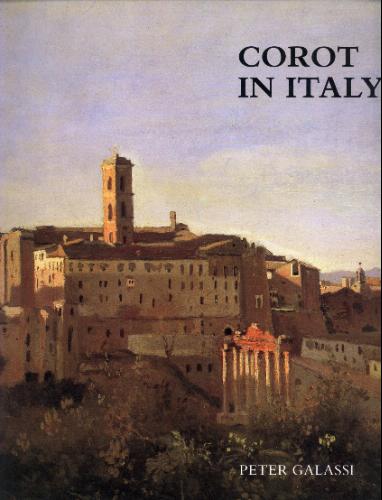 An essential and perhaps the definitive book on Corot's outdoor paintings in Italy is Corot in Italy: Open-Air Painting and the Classical-Landscape Tradition by Peter Galassi This book is also out of print but used copies are also currently available on Amazon.com
I have used my copy of this book as if it were part inspirational guide, part textbook over the years. Perhaps my most worn and valuable art book.
Here are what a couple of reviewers had to say about this book…
"Beautifully produced. . . . Galassi has assembled a formidable range of facts and new insights for this detailed examination of Corot's first, and most important, visit to Italy in 1825-8. In doing so he has uncovered a wealth of illustrative material (much of it previously unpublished). . . . Galassi's book deserves unrestrained praise. It probes far more deeply into Corot's most impressive period than any previous study of the artist. It is also essential reading for anyone interested in landscape painting."—Michael Clarke, Apollo Magazine
"Our view of nineteenth-century French painting may never be the same. . . . Corot in Italy is plentifully and beautifully illustrated, with many near-life-sized details that make Corot's firm touch as evident as reproductions can. A delight to look at, Corot in Italy is also a delight to read—lucid, intelligent, and blissfully free of jargon, Galassi has a gift for the telling phrase and—a scarce commodity these days—clearheaded discussion. . . . Corot in Italy is on of the best, most absorbing new books on art I've come across in a long time."—Karen Wilkin, New Criterion
JSS Summer Affiliate Groups
(for more info please see this link)
July 29-August 12, 2012 "Capturing the Light" with Elana Hagler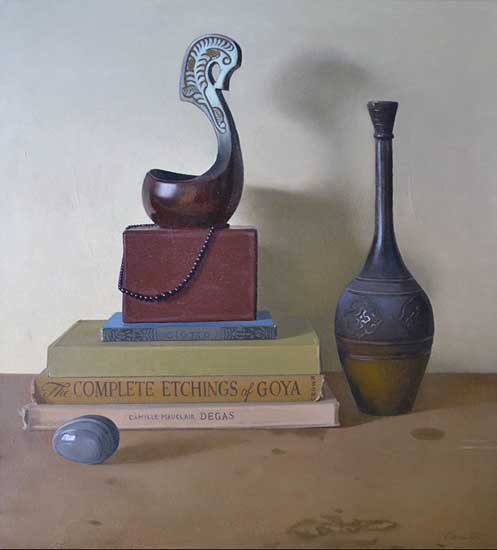 July 15-29, 2012 "Color in the Landscape" with Erin Raedeke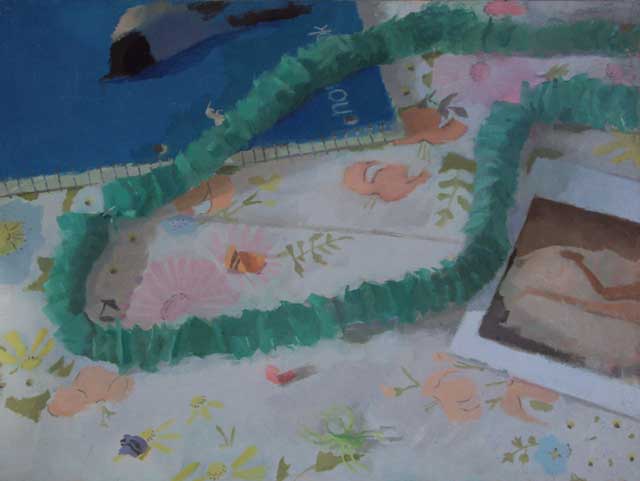 July 15-29, 2012 "The Plasticity of Space" with Brian Rego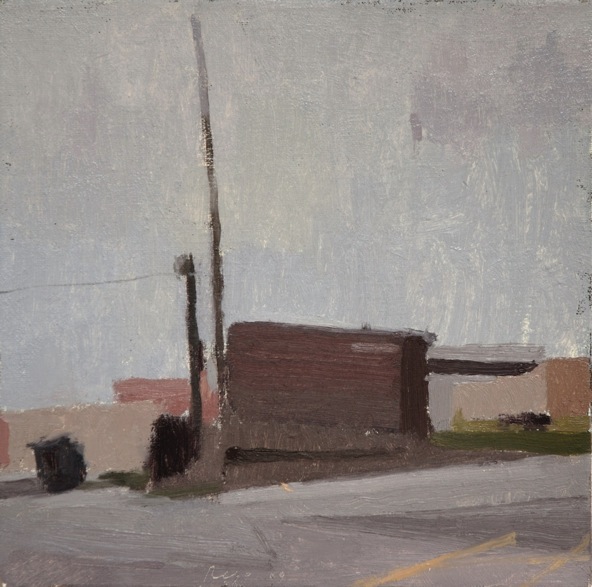 July 29-August 12, 2012 with Emil Robinson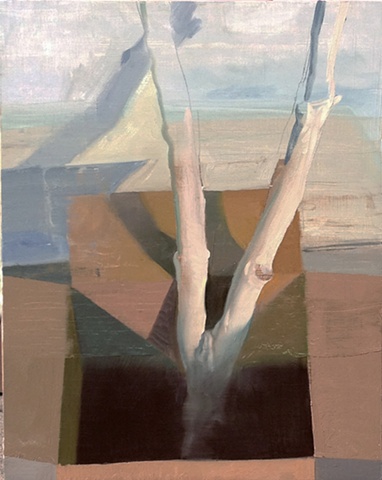 July 30-August 13, 2012 with Sigal Tsabari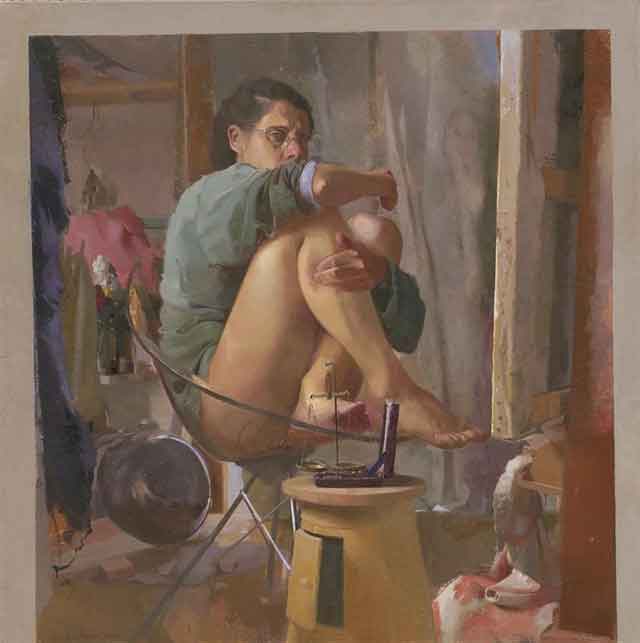 July 29-August 12, 2012 with Amir Rubin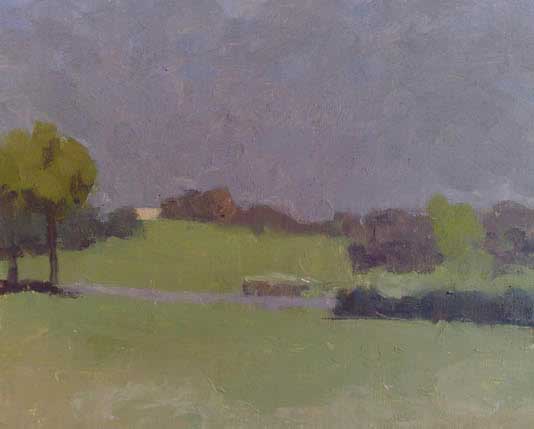 ---
Donate to Painting Perceptions
Donations to Painting Perceptions helps this site greatly, please consider your gift today.