I recently discovered a website called Perceptual Painters.com which showcases the work of 7 painters working from observation. I found this site from one of the members, John Lee, in a comment to this blog. The names of the group's painters are: Dave Cambell, Matt Kios, John Lee, Aaron Lubrick, Scott Noel, Brian Rego and Andrew Patterson-Tutschka. All the members of the group had either studied or taught at the Pennsylvania Academy of the Fine Arts, most members studied with Scott Noel, a professor at the Pennsylvania Academy, and Scott himself is also a member of this group. Matt Klos studied instead with Neil Riley John Lee told me that "Scott Noel, again, was the teacher that really unites us. He has especially been a strong influence at PAFA in recent years. 10-15 years ago I would think of the strength of the academy as being figurative, anatomical sculpture, much like the New York Academy (which shares a lot of the same faculty as PAFA)"
Scott Noel shows at the Gross McCleaf Gallery in Philadelphia, this video shows him talking about his paintings in a recent show there.
These painters share common interest in painting from life as well as inspiration from other contemporary perceptual painters such as Lennart Anderson, George Nick, Antonio Lopez Garcia, Stanley Lewis, Matthiasdottir, Edwin Dickinson, Fairfield Porter, and others. It is refreshing to see so many excellent realist painters in one place who convey their excitement and love of painting from nature. That they all transcend the prevalent trend of photorealist noodling and boring academic bravura. Instead celebrating the invention and poetry of colorist sensations derived from close visual communing with nature. Really fine painting here that carries forward to new generations the painterly traditions of Edwin Dickinson, Charles Hawthorne and Fairfield Porter. This group recently showed together at the City Art Gallery in Columbia, South Carolina and they are in the planning stages for future shows together.
I love their statement in their about section …"Observation is not an end but rather a beginning point for an emotional, formal, or imaginative statement of exploration. We believe in the responsive energy that comes from painting directly in front of the motif: the give and take between painter and subject, painter and painting."
I selected one painting from each painter to show here, check out their website perceptualpainters.com for much higher resolution files and slide shows of their work.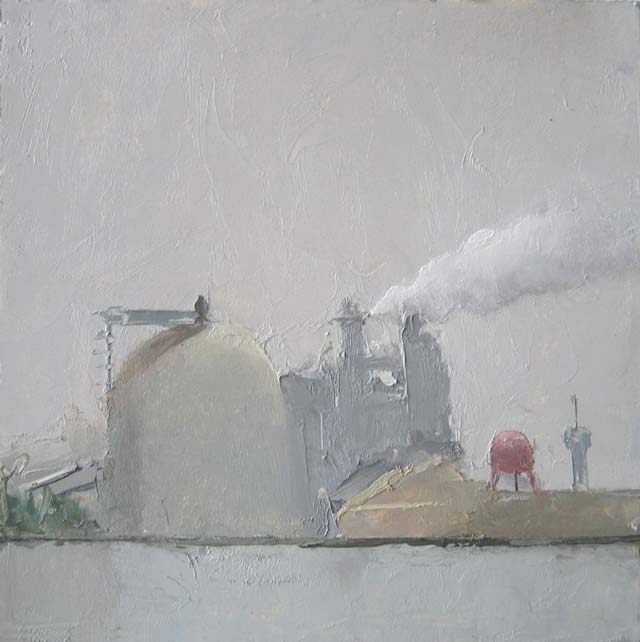 Dave Cambell Robot Island 10×10 oil on panel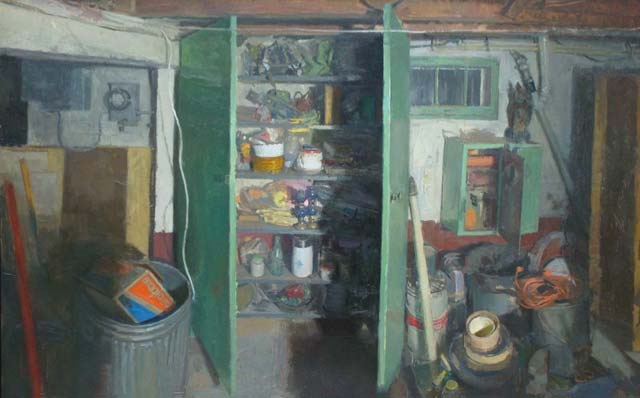 Matt Kios Treasure Chest 19×30 oil on panel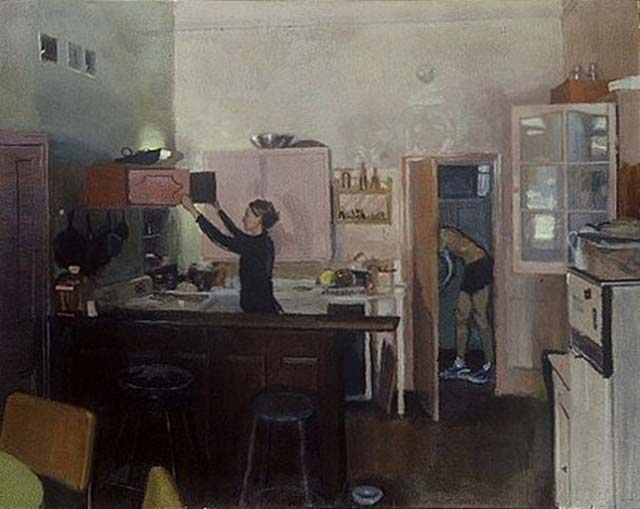 John Lee Kitchen Painting 48×60 oil on linen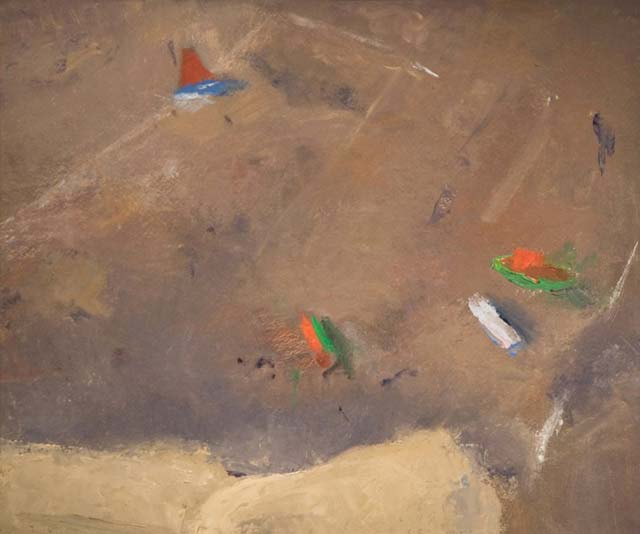 Aaron Lubrick Boats on the floor 15×17 oil on board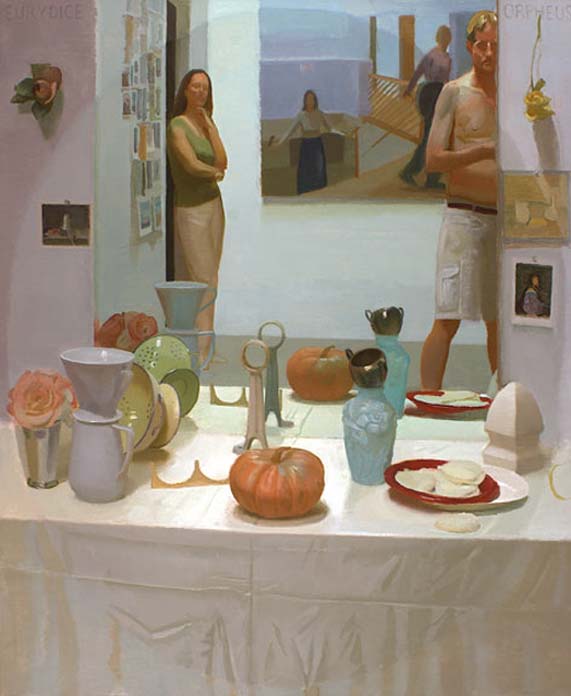 Scott Noel Orpheus and Eurydice, oil on linen, 54 x 50 inches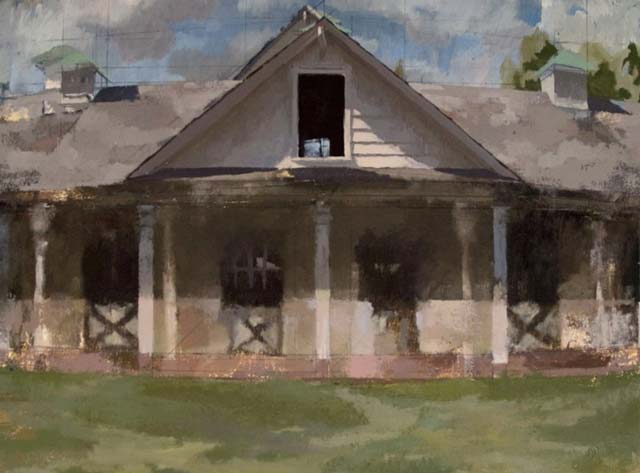 Brian Rego The Hay Loft 28×38 oil on canvas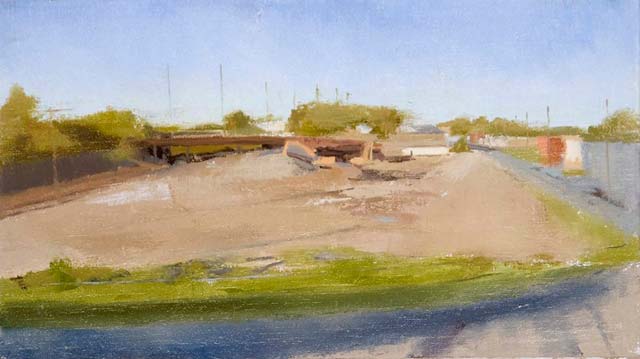 Andrew Patterson-Tutschka New Construction 14 x 24 oil on linen
---
Donate to Painting Perceptions
Donations to Painting Perceptions helps this site greatly, please consider your gift today.