Beach Oil on Canvas 46 x 48 inches
I've been thinking about John Evans painting ever since I saw his show at the Sue Greenwood Fine Art Gallery in Laguna Beach, CA this past May. His quasi-abstract landscapes – especially the beach scenes, show great sensitivity in translating the observed world's light and space into the poetics of 2D language. These are truly amazing paintings.
I noticed an announcement in the September American Artist they planned an article on his work in the next months issue so I thought this would be a good time to show his work here.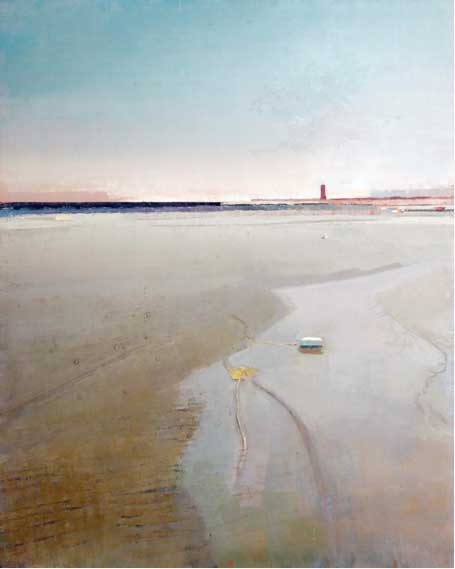 Very Quiet 60 x 48 inches
John Evans has been painting and showing his work since the 70's and had studied at Boston University for his BFA and MFA studying under Philip Guston and James Weeks. James Weeks, who was part of the movement of Bay Area Figurative School painters such as Richard Diebenkorn and other show influence in the lyrical and painterly qualities of John's work.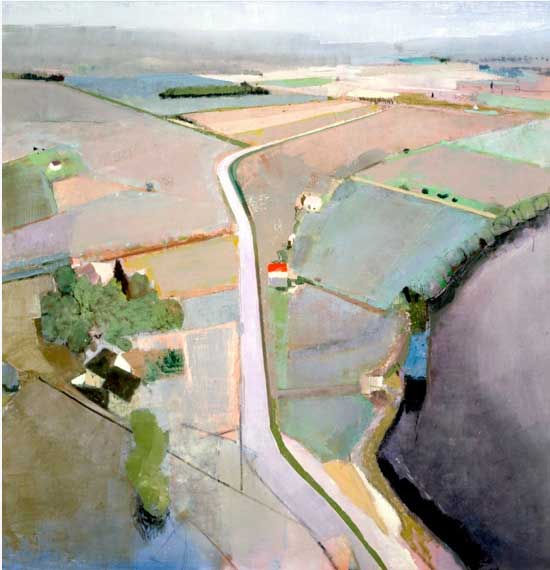 Fields by the River 50 x 48 inches
His large paintings may have been germinated by small oil stick paintings done on site at various locations, many near the Boston area such as Plum Island and Truro. I particularly was struck by how fresh and right the light and atmosphere felt in the beach scenes- they didn't have a dryness you sometimes see in big studio recreations of life. Another joy of these paintings is the richly textured patina created from countless revisions to eventually arrive at what he sees as the truest response and greatest visual power.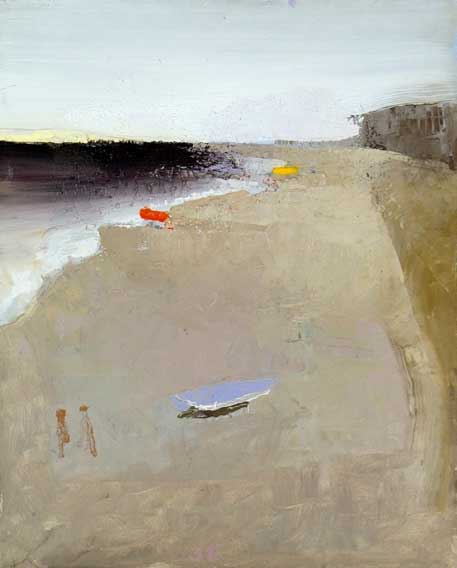 Small BeachPainting (Oil Stick painting?) 10 x 8 inches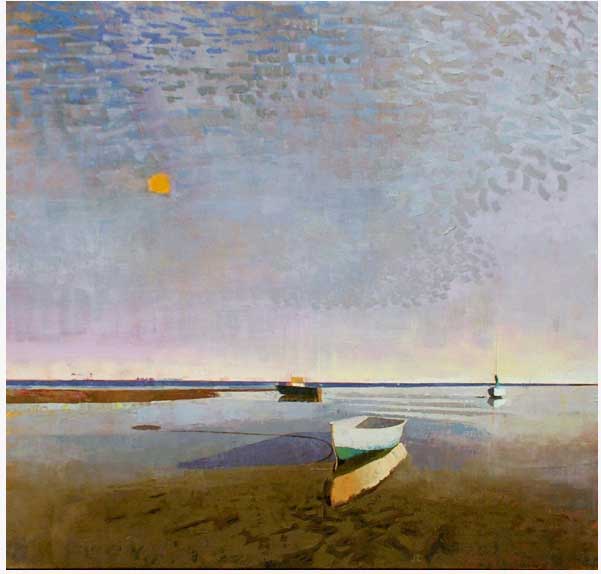 Sun Moon with Three Boats 50 x 48 inches
There are some wonderful essays about his work that are worth the read, I particularly enjoyed the Painting is an act of faith, Clifford Davis article. John sent me some jpegs of a few of his most recent paintings that I show below. I'm not sure of the exact dates.
You can see many more paintings on his website at evansartstudio.com as well as his wife Carolyn Evans wonderful paintings.
John Evans shows at the Gallery Henoch in New York as well as the Sue Greenwood Fine Gallery in Laguna Beach. He also has his paintings in the collections of major musuems such as National Museum of American Art and Smithsonian Museum, Washington, DC as well as the Museum of Fine Arts, Boston, MA and the Fogg Art Museum, Cambridge, MA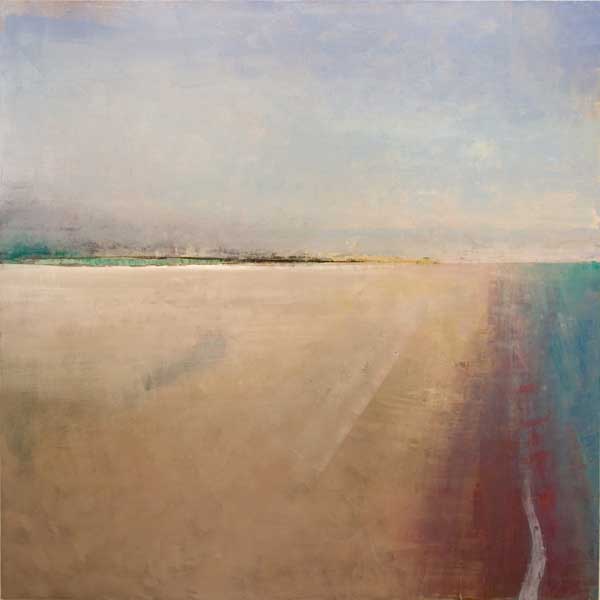 California Beach 72 x 72 inches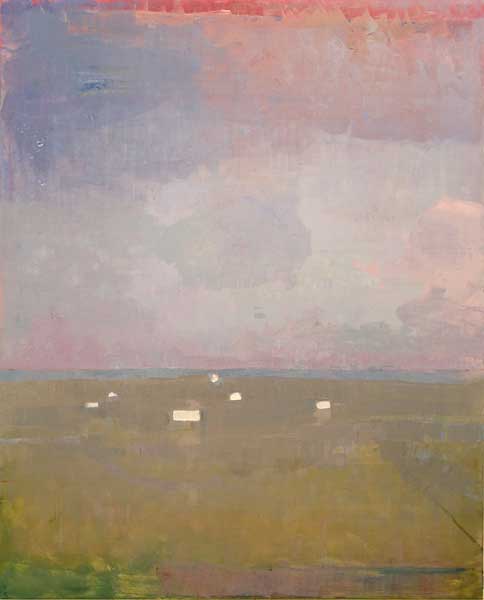 Six Boats at Rest 60 x 48 inches