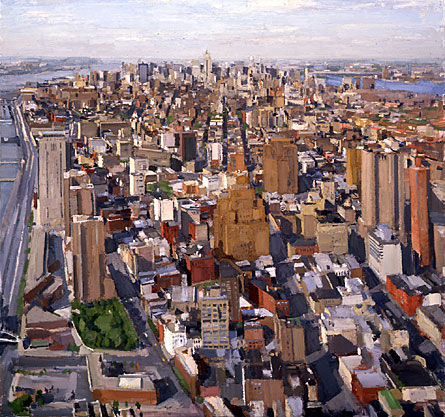 John Dubrow World Trade Center: View of Manhattan, 1997, oil on canvas, 90″ x 96″
I remember seeing a show of John Dubrow's work in the early 90's that turned my brain inside out in how a painting can be about the paint as much as its subject. His large masses of color applied impasto with a knife and large brushes in a sophisticated and sensual surface texture render you speechless with delight.
The color perfectly captures the light and form of his subject without fussy modeling and detail – he goes for the essence and gets it.
Some excellent reviews of his work include the article "Two Masters of Color" by John Goodrich that you can read on John Dubrow's website and Maureen Mullarkey's "John Dubrow's Handsome Urban Motifs"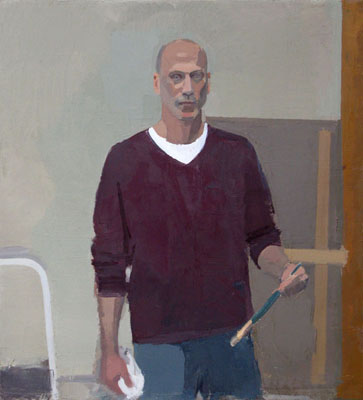 John Dubrow Self-Portrait, 2007, Oil on linen, 48″ x 40″
---
Donate to Painting Perceptions
Donations to Painting Perceptions helps this site greatly, please consider your gift today.