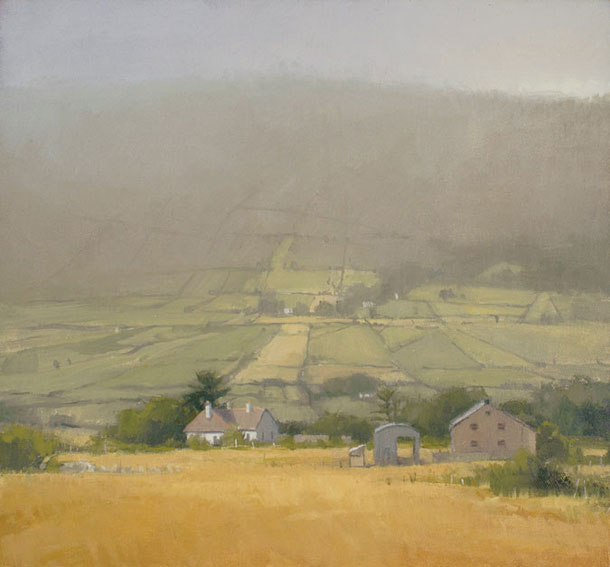 Jeffrey Reed Ballyglass Hill oil on canvas, 13 x 14 inches
Jeffrey Reed is a landscape painter showing at the Gross McCleaf Gallery in Philadelphia as well as the George Billis Gallery in New York. He studied at the University of Pennsylvania, MFA and The Maryland Institute College of Art, BFA. Many of these exquisite paintings were made during his recent fellowship and Residency at the Ballinglen Arts Foundation, Ballycastle, County Mayo, Ireland. I'm particularly smitten by his sensitive handling of light and atmosphere within these delicate, lyrical compositions.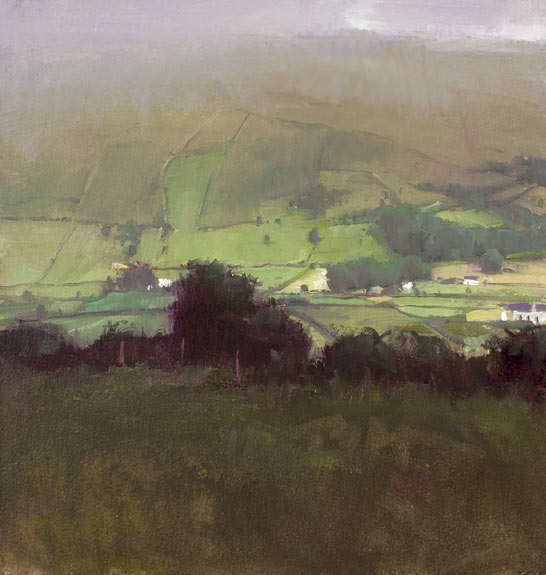 Sunlit Hill oil on paper, 10 x 9 1/2 inches
In a statement on the George Billis Gallery website, Jeffrey Reed states:
"When I am painting I feel a connection with the familiar and a sense of discovery at the same time. I tend to paint in locations multiple times. This allows me to focus on changes in the light and atmosphere. In many ways, I am more interested in the evocative than the literal nature of painting. Typically I will work outside for two to three hours on a painting until I get the essence of a particular light or atmosphere. I will then work on the painting back in the studio, developing the forms and trying to resolve the design."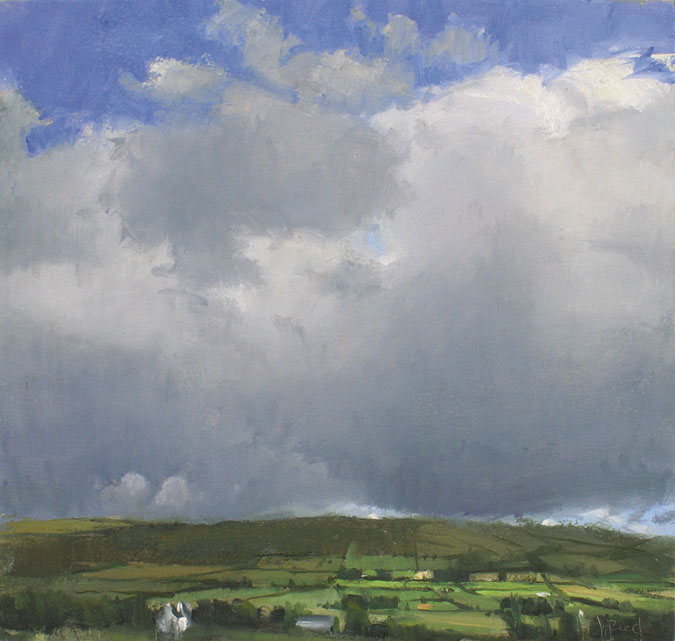 Big Cloud oil on panel, 9 1/2 x 10 inches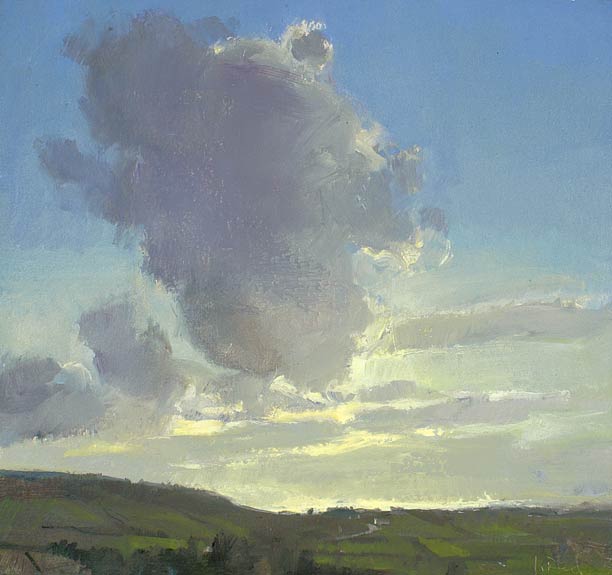 Evening Sky / Ballyglass oil on paper mounted on panel, 8 x 8 1/2 inches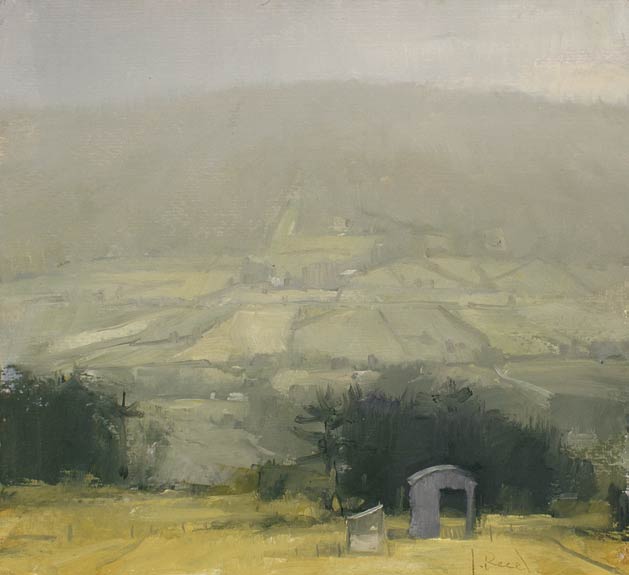 Gray Hills / Shed oil on paper mounted on panel, 8 x 8 1/4 inches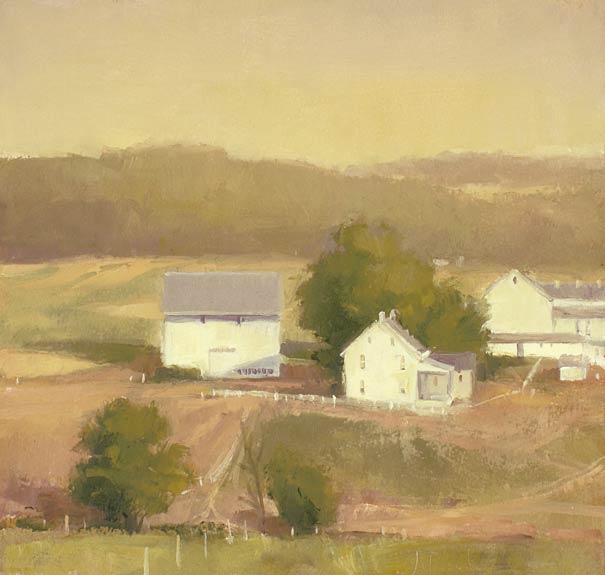 October Farm oil on paper, 9 1/2 x 10 inches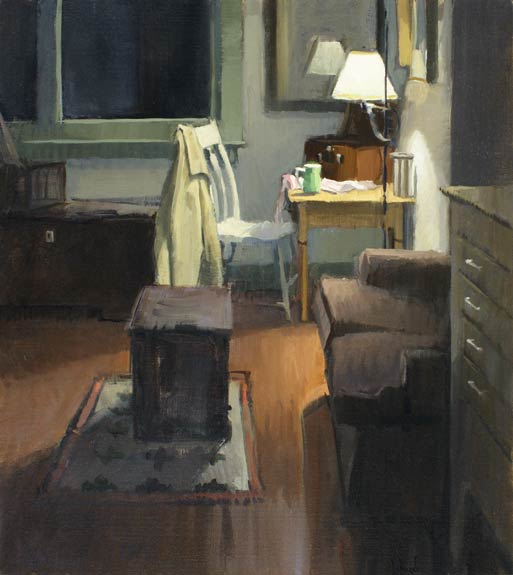 Night Studio 2007 oil on canvas, 14 x 12 1/2 inches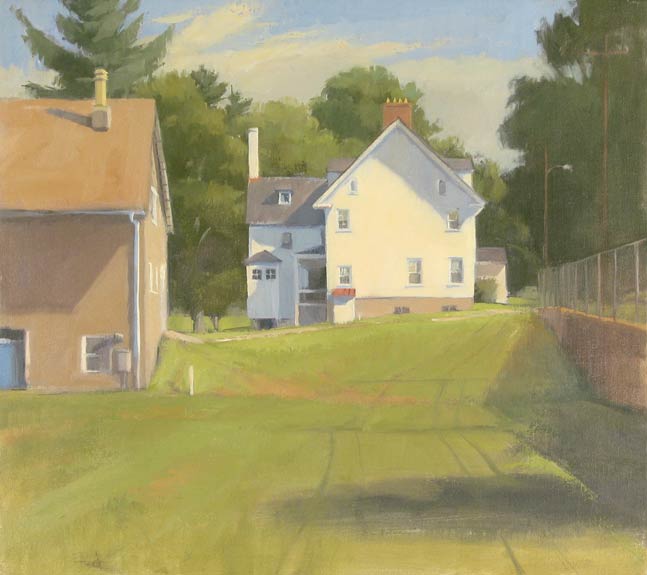 Norwood oil on canvas, 14 x 12 1/2 inches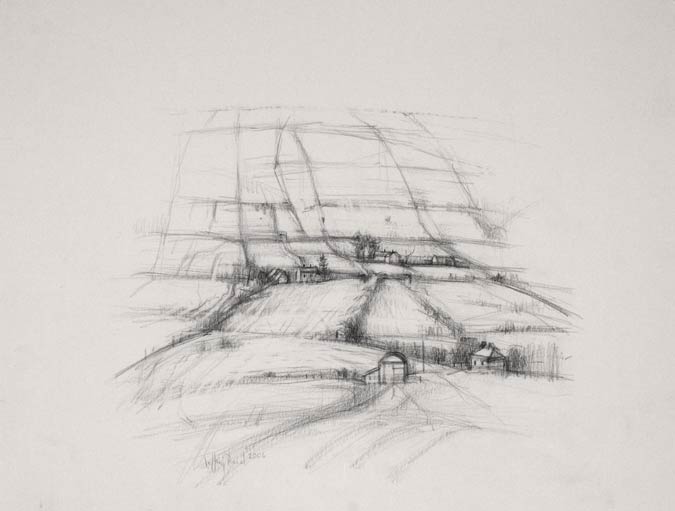 Bog Road Fields graphite, 10 x 11 1/2 inches
---
Donate to Painting Perceptions
Donations to Painting Perceptions helps this site greatly, please consider your gift today.