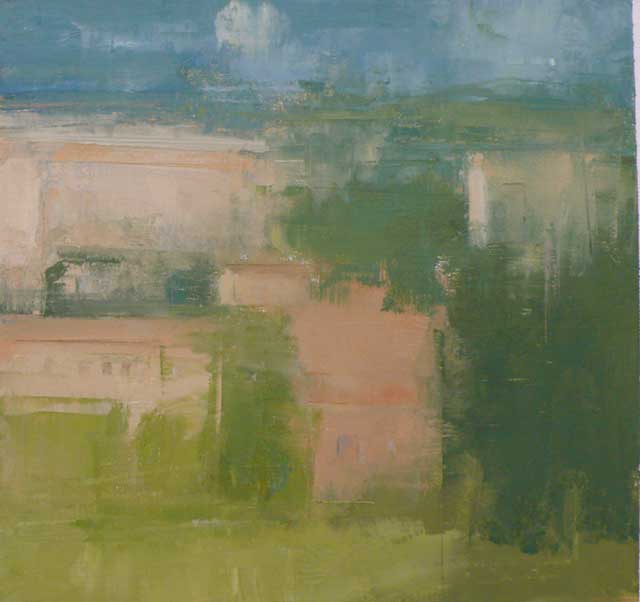 On that coast, I laid myself out like on the doormat of the palace for years (or even I was the doormat itself sometimes), as a receptive servant, not as someone who has come there to make nice pictures to take back to galleries waiting to sell, not at all that.  (Actually when painting gets to that point, although we could make a list of successful painters we know working with market mania production in mind and making lots of money from it), actually, when things begin to sell, it's time for some sober interrogation and a step back. My dealers of course would kill me for making such a statement, but it's a very tricky, double-edged sword that one must learn how to handle to one's advantage. We know that the market place is a blessing and a curse and the most important thing is not to be at all influenced by what is happening out there and to find the light inside and follow it fiercely because once it's lost it may be a long time if at all before it comes back.)
So to extend the discussion on influence, the entire knot of experience on that coast eventually had two sides, ironically there was another aspect to it's teaching and that relates (very briefly for here) to why I had to stop going there, and for now to leave behind that extended train thought. In 2006, by necessity, much of it related to my responses to market/dealer expectations, and to a certain kind of obsession among painters over this place (that I was perhaps partially responsible for developing) the whole business of making images to be sent to the market place became anathema as did the issue of speculation about what anyone would like. Actually, before then I had never given such things a moment's notice, and the idea of painting speculatively for the market (whatever that is) seemed way off. To make paintings about what someone else likes?, come on! I really didn't want to hear anymore about what this one or that one thought about my work and, I sensed it was time to close the door to the interior of my own passions. I knew who my friends were and weren't and, that the holiness of the conversation underway for 13 years on that secluded coast was threatened. So, time to change paths.
BUT I would never have anticipated that the next piece to come along, would once again raise the bar of ambition and desire so high, and that the dry, chromatic airspace as well as the very solid forms of Umbria and Tuscany in the summer months, would haul my eyes into an opera as different as day is from night. Look, it's not because these places are "pretty" or quaint that I go, but because something visual happens there (like a chemistry between people in love) and I go to sit still in a few spots with brush or pencil in hand, for sustained exposure, for extended opportunity to make inquiry.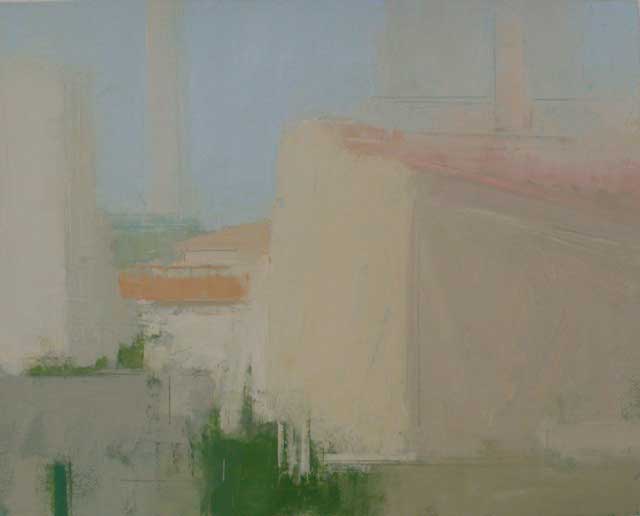 ---
Donate to Painting Perceptions
Donations to Painting Perceptions helps this site greatly, please consider your gift today.