Golucho Title, size and date unknown
Golucho is a painter I ran across online a couple of years ago but have never found out much information on him. Surprising that such a masterful painter with such intense imagery has gotten relatively little attention in the U.S. compared to Antonio Lopez Garcia, who one might first think of when looking at this work. If anyone knows of any information on this painter or when his work might be showing in the US please comment here. The little I have been able to find out is Golucho (Miguel Angel May) was born in Madrid, Spain 1949 and started painting at 12 years old, in 1964 he studied in Paris at the Place des Vosges for 6 years and is reported to have studied master works at the Prado and at Buen Retiro Palace. Golucho is well known in Spain as a contemporary figurative painter, showing in numerous venues including Madrid, Paris, Brussels, Philadelphia, and New York. He was a visiting artist at the New York Academy of Art in Spring 2009.
Little information is available on his rather unusual website but if you read Spanish there are a number of poems that accompany his paintings (sadly google translate doesn't do the trick – unless the poems are wildly surrealist!) Not much more information is found on his gallery's website, la Gallina Ciega, who also shows work by Antonio Lopez Garcia as well as other Spanish realist painter, sculptors and photographers. However, they have a wonderful high resolution PDF catalog of their artists that you can download and is well worth the look.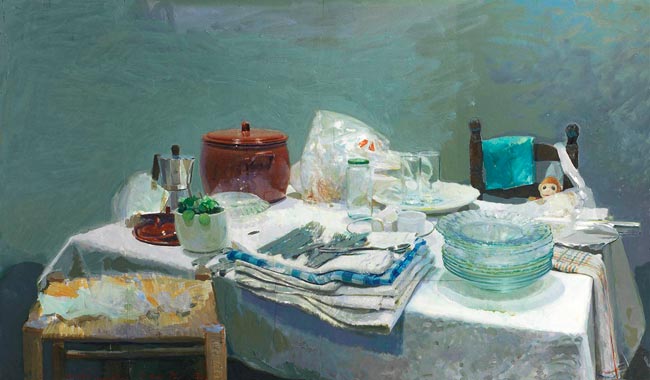 bodegon inacabado (Unfinished(?) Still-life) Oil on Panel (size and date unknown)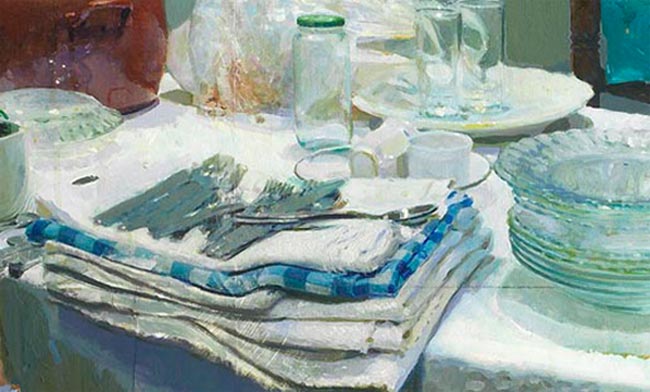 detail view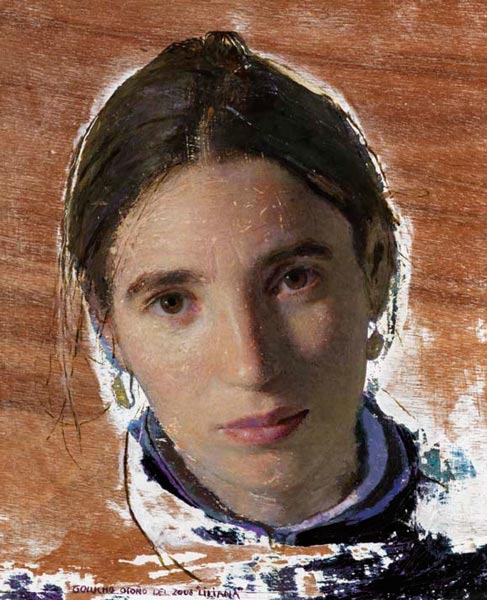 liliana Luminta Oil on Panel 29,5 x 24,2 cm Fall 2008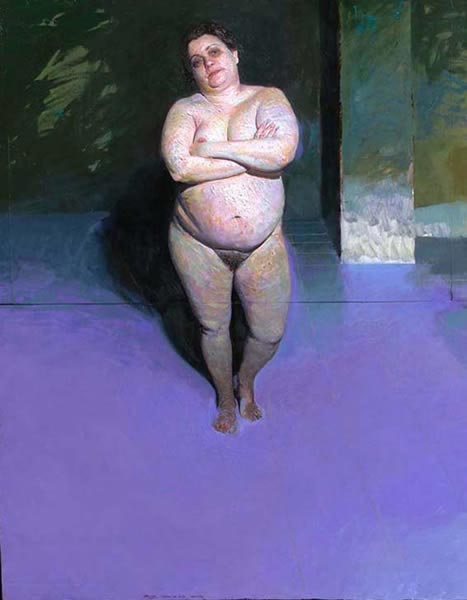 gordi grande mujer Oil on Panel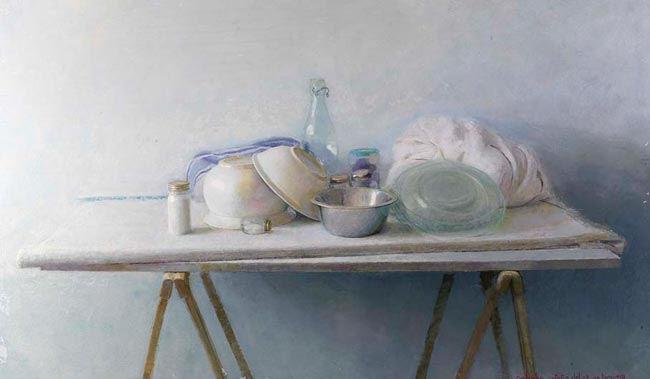 Oil on Panel 2008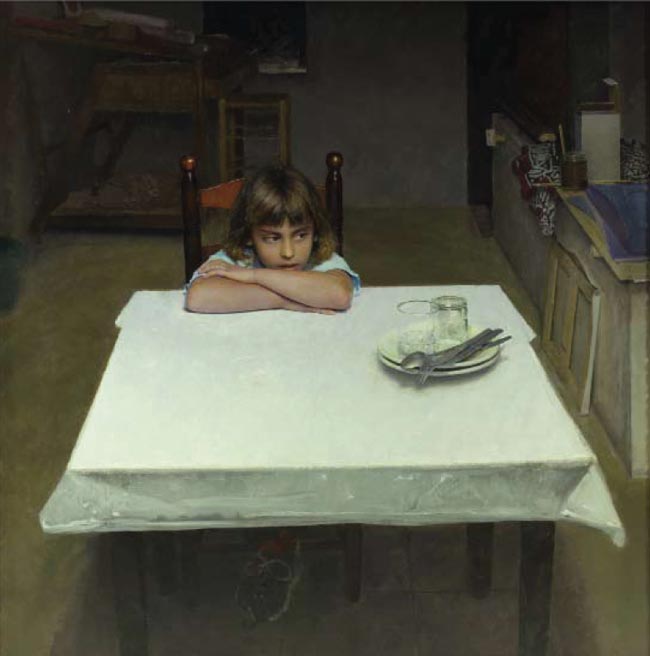 Alma en el estudio. 1999 Oil on Panel 110 x 109,5 cms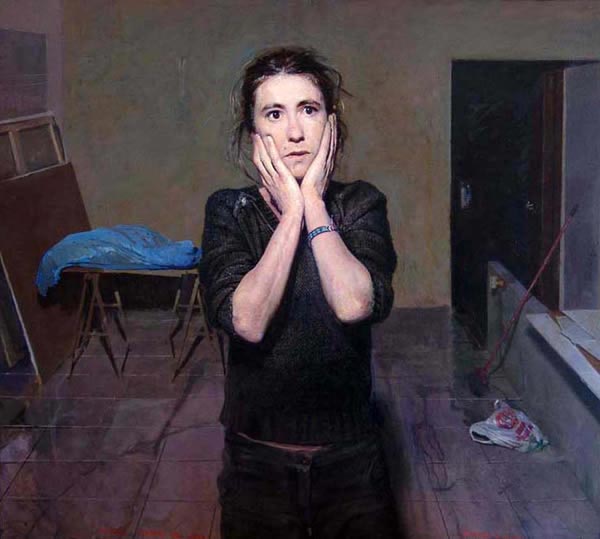 El mundo y Alicia 2004 Oil on Panel 81 x 73 cms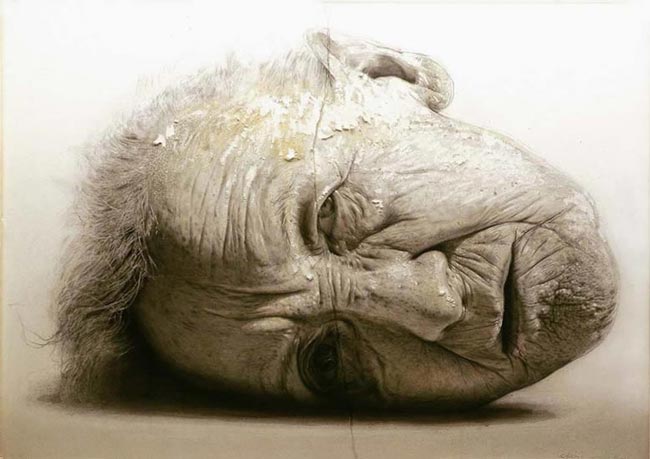 "retrato de insomnios" pencil and watercolor, 104 x 140 cm, Spring 2006