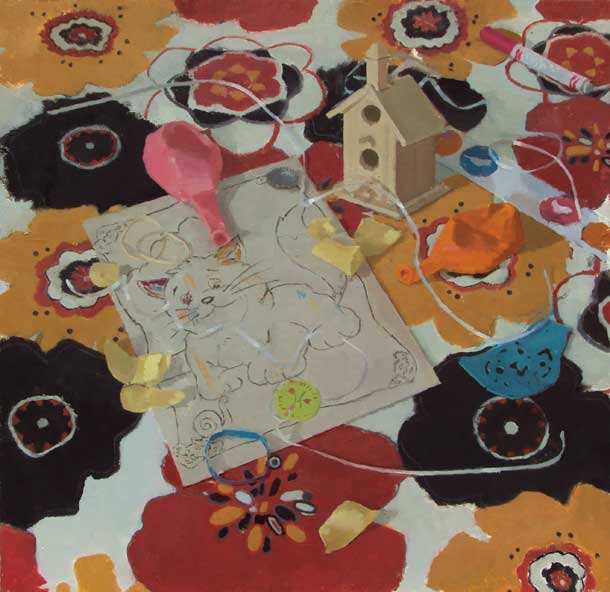 Still life with birdhouse oil on board 2010 24 x 24 inches
Erin Raedeke's still lifes of domestic detritus bring to mind the cliche of when life hands you lemons, make lemonade. Of course, having a child is an event to be celebrated but all too often it can slow or halt the work of even the best of painters. Rather than letting it limit her Erin seems to make child rearing central to both her painting and her life. Reminds me of how another painter, Katy Schneider did a similar thing using her children and family life as her main subject matter. However, Erin likes to paint what might sit still for a bit and we don't yet see the children themselves. Instead we see are like a flurry of afterimages, where the child was just playing before moving on to the next thrill. We get to watch Mom carefully picking up each item and considering where to put it, how to best put it away.
For now she celebrates the exuberant colors of birthday candles, plastic toys, chocolate bunnys, half eaten sandwiches, piles of laundry or children's drawings – wherever there might be new delightfully inventive discoveries of color arrangements that capture her formal interest. Erin states she paints from observation and in an email she told me "I've been focusing on the still life for the past couple of years – I have a three year old daughter and the still life fits into my schedule a little more easily than the landscape, although I do hope to get back to the landscape in the future."
Erin is in two shows coming up this July, one at the Gross McCleaf gallery in Philly and another one at the Washington Art Association in Washington Depot, Connecticut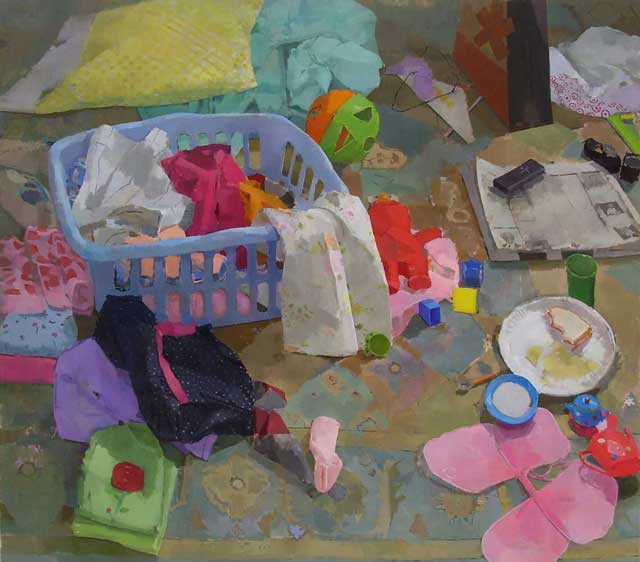 Laundry (Click for larger view)
Erin Raedeke said in her artist statement on her website:
" I paint in a turn of the century house where I live with my husband. We live a couple hours drive from Washington and Baltimore. The town is simple, no frills. I am interested in the routes and landmarks I encounter during my weekly routines and the pathways my mind has taken throughout my life. Always painting from observation, I use paint to help me find my location physically within an architectural space, the hours of the day, or a particular time of year and emotionally within a family, a community, and the long tradition of painting"
Erin recieved her BFA at the Indiana University in Bloomington, IN and also Studied the figure and landscape
under Mark Karnes at the Maryland Institute College of Art in Baltimore.
You can see more of Erin Raedeke's painting on her website. Here are a number of her more recent paintings and a select few of her past works (in no particular order) Larger versions can be seen on most of these by clicking the image.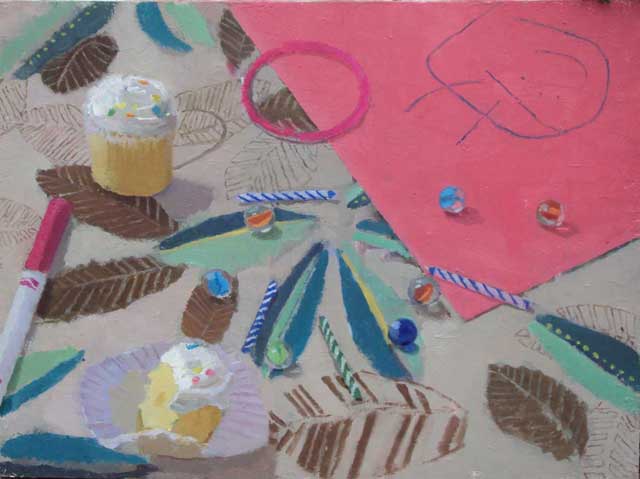 Still life with marbles oil on board 2010 12 x 16 inches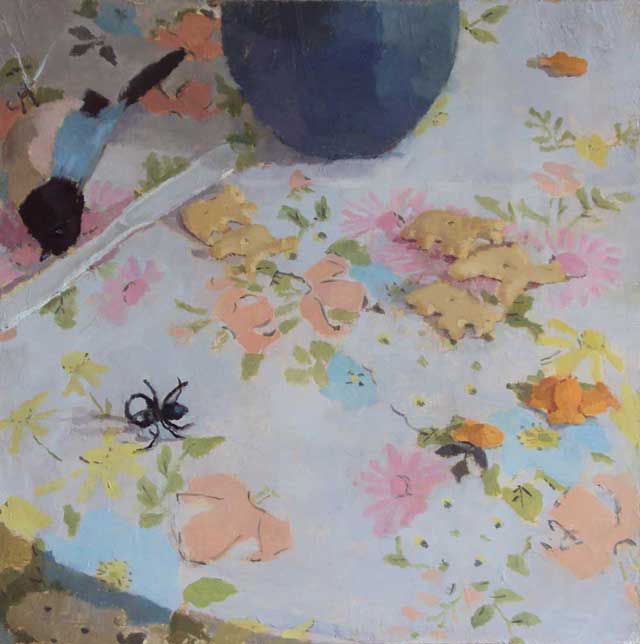 Still Life with Animals oil on board 2010 12 x 16inches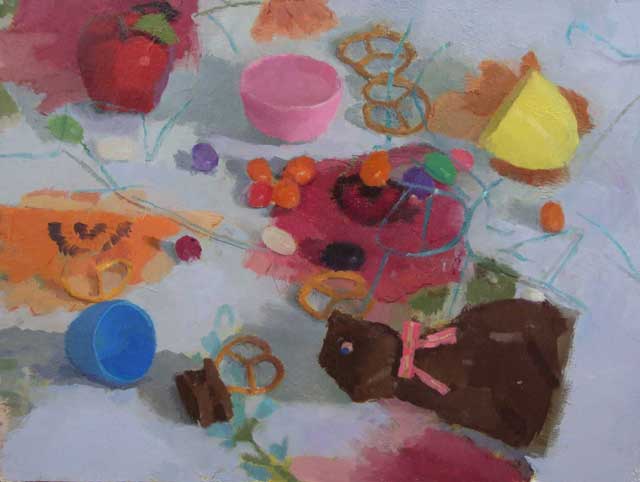 Still life with chocolate bunny oil on board 2010 12 x 16 inches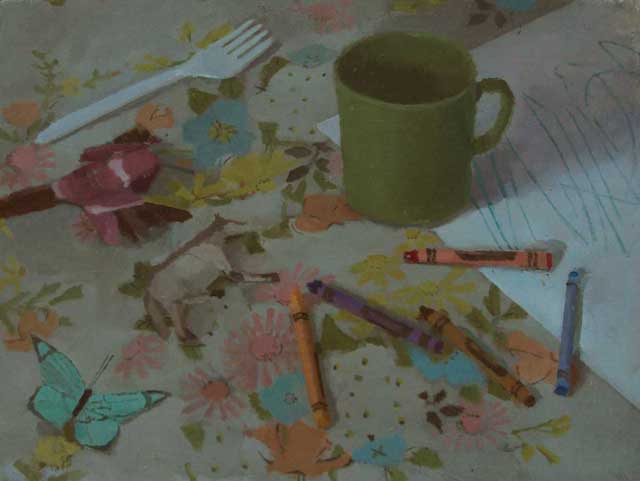 Still Life with Elsa's Drawing oil on board 2010 12 x 16 inches

still life with plastic egg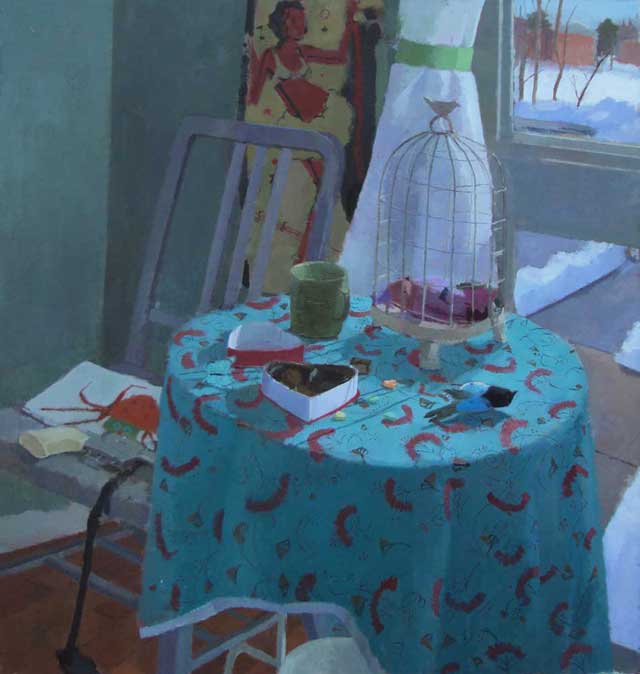 studio view with snow 40 x 38 inches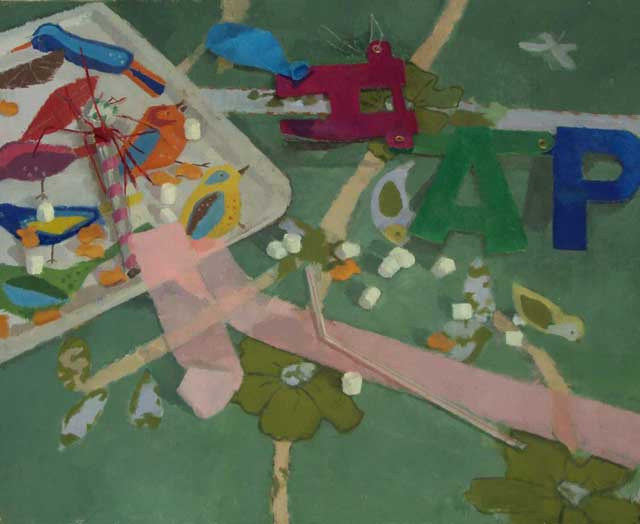 still life with marshmallows oil on canvas 2010 18 x 22 inches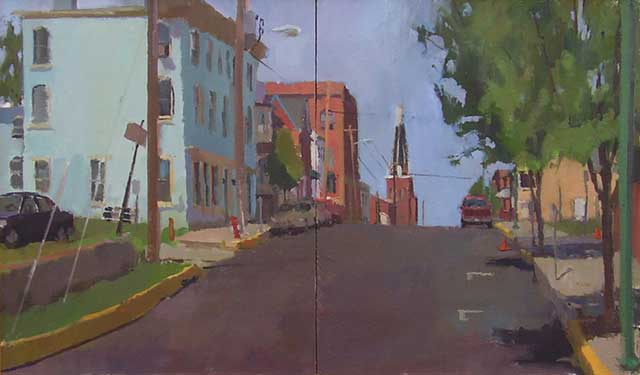 View from Martinsburg Train Station 2007 oil on board 14 x 25 inches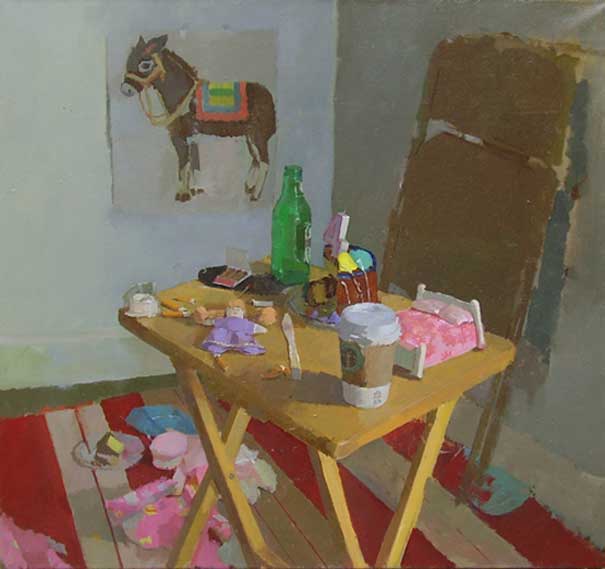 Birthday 2008 oil on linen 35 x 32 inches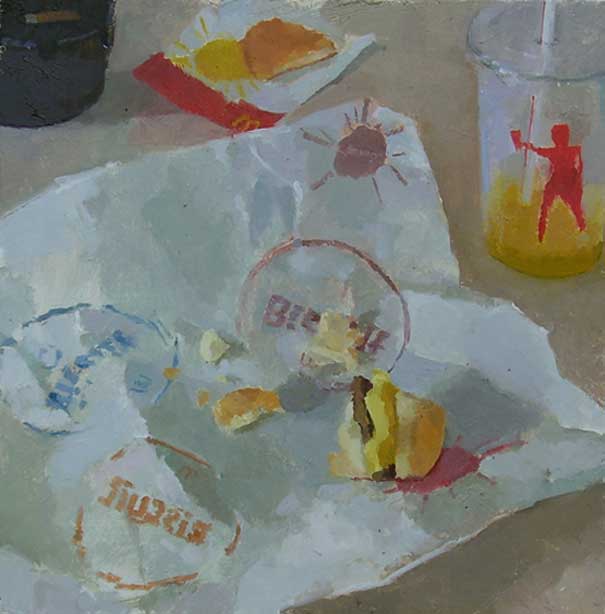 Breakfast 2009 oil on board 12 x 12 inches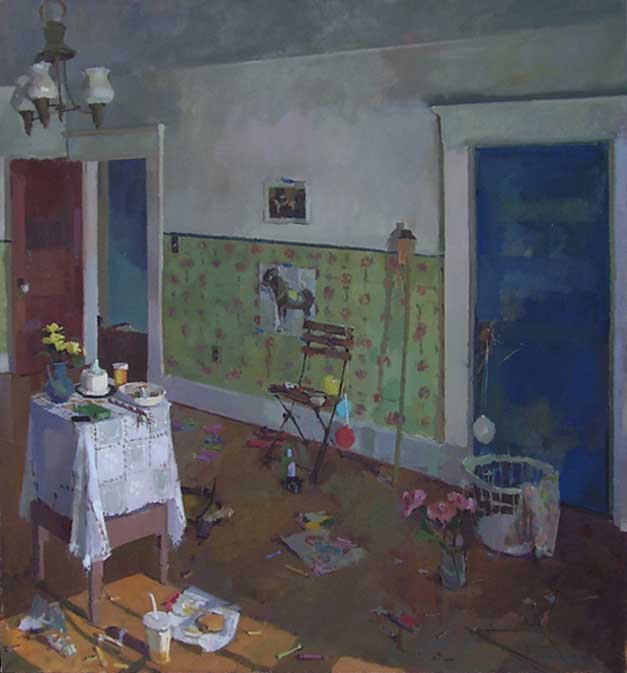 Interior with Fake Flowers 2007 oil on canvas 50 x 46 inches