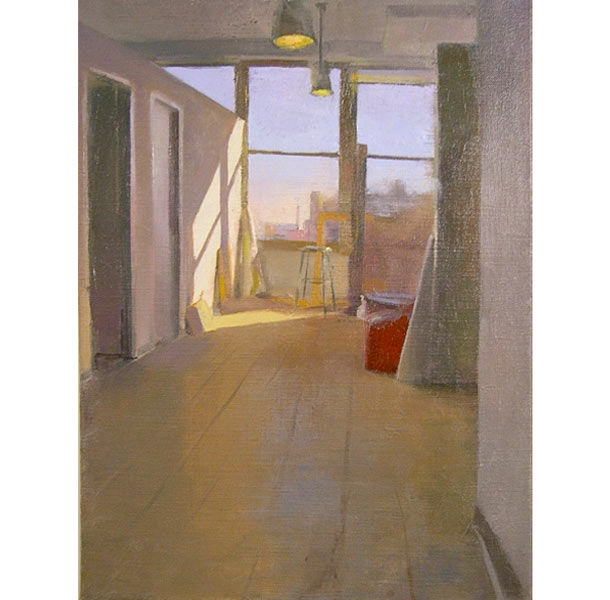 Elana Hagler Hallway 2005 oil on linen, 21 x 16 inches
Elana Hagler is a young emerging Pennsylvania based painter whose work I ran across in a link from her past comments on PaintingPerceptions. Her strongest figures, interiors and still-lifes transcend just demonstrating adept skills of verisimilitude and goes further to add a compelling personal viewpoint that breathes life into the work and holds our gaze for a much longer look.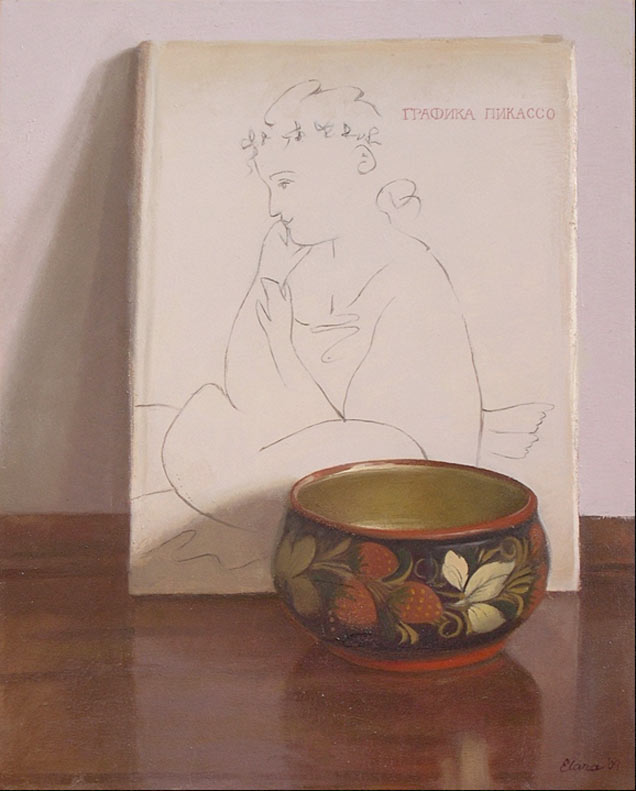 Laurels 2009 oil on canvas, 20 x 16 inches
Elana Hagler says it better in her statement
"Beyond the attempt at an honest response to the motif is the music and poetry of form, color, gesture, and intensity of surface, and the exploration of these elements as metaphors for the human condition. There comes a point when a painting or drawing moves beyond mere competency, when a quickening occurs and an energy snaps to life. This is what I am after."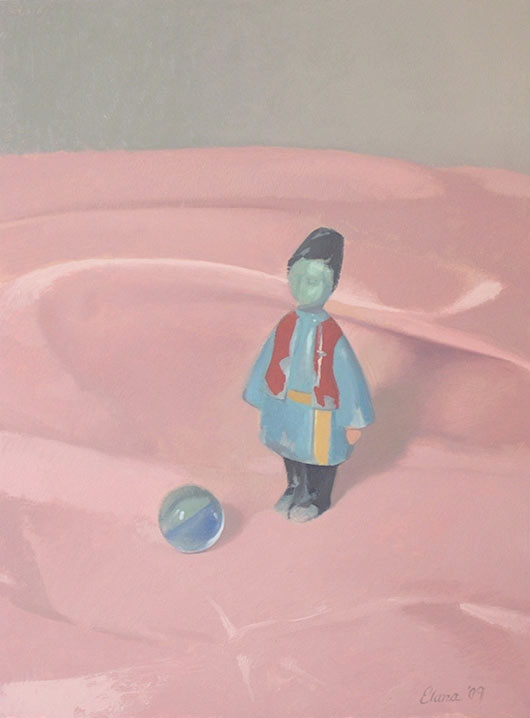 Chingiz Khanchik Zdes Adin 2009 oil on board, 16 x 12 inches
She also states:
…"Within my work, I try to embody a felt experience that can be communicated to others. I attempt to encounter the visual world in a way that is informed by thousands of years of the creation of art objects and yet, at the same time, is somehow fresh. My main artistic sources of inspiration include the Fayum Portraits, the Pompeian Frescos, the paintings of Velazquez and Chardin, the drawings of Dickinson and Seurat and the work of contemporary artists such as Antonio Lopéz Garcia and Emily Nelligan."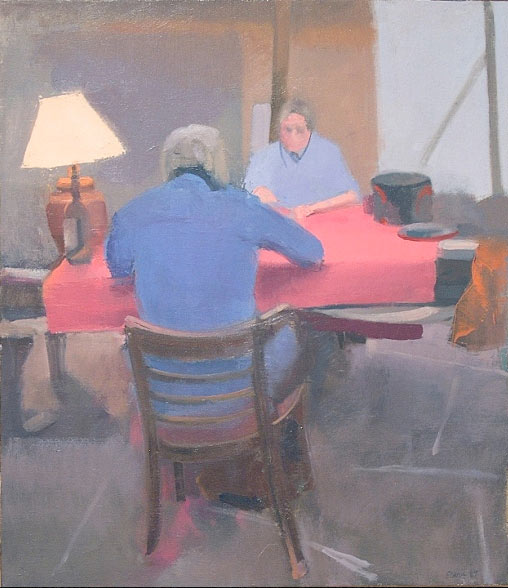 Das Mittelspiel 2007 oil on linen, 30 x 26 inches
Elana was selected to participate in Ceres Gallery's National Juried Show, in NYC. The show will hang from May 25th through June 19th at the Ceres Gallery in Chelsea. She will also be having her first solo show hanging at the Arlington Public Library, in the D.C. area, comprised of a series of nine graphite powder drawings.
Elana is currently a Visiting Assistant Professor at Swarthmore College and she attended the Pennsylvania Academy of the Fine Arts, MFA in 2007 and Brandeis University, BA Fine Art and Psychology in 2002 and attended the Jerusalem Studio School, Master Class with Israel Hershberg in 2005.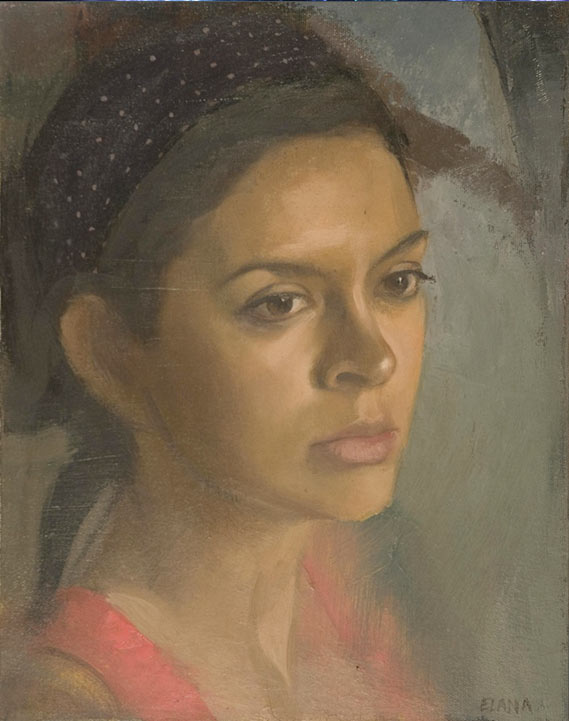 Gabriella 2007 oil on board
I'm particularly attracted to many of her exquisite drawings, presumably from old photos of her family, where she seems to pull aside a veil of light and atmosphere to reveal memories of the past that continue to drive us forward.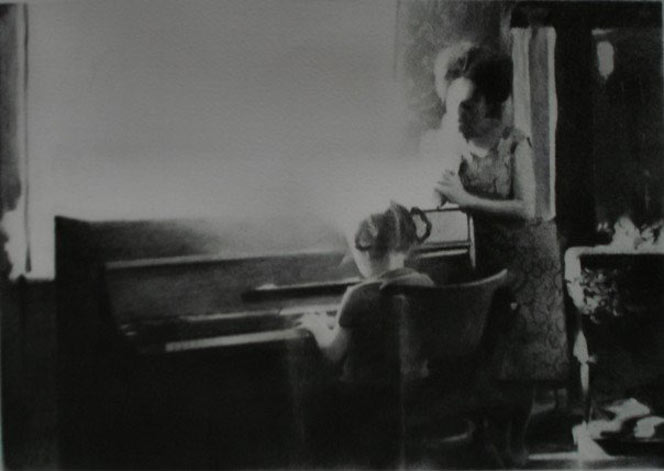 At the Piano 2005 charcoal on paper 12.25 x 18.5 inches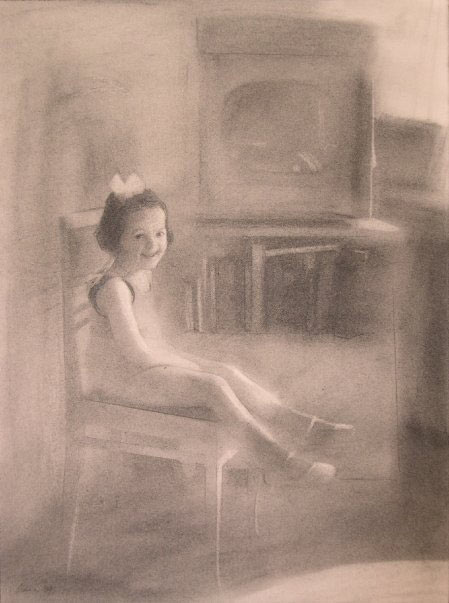 Siberia 2009 graphite on paper 15 x 11 inches
---
Donate to Painting Perceptions
Donations to Painting Perceptions helps this site greatly, please consider your gift today.