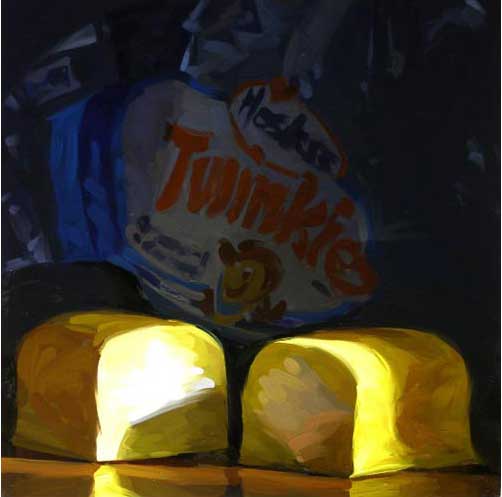 Dik Liu Twinkies Oil on Panel 24 x 24 inches 2006
There is no obsessive calorie counting with Dik Liu's painting, we get the full premium brilliance. His recent paintings of gnomes, teddy bears, toys and junk food are marvelously painted with an unashamed celebration of paint and color interaction. Dik Liu says of his junk food paintings: "It is the coronation of the commonplace, serving junk food with a highfalutin art style to exalt this pedestrian food genre to the sublime. In doing so, I hope to lift junk food from its plebeian shade, and entice the viewers to appraise Twinkies anew." Perhaps he also wants to lift observation based still-life painting from the "plebeian" status sometimes given by artword anorexics.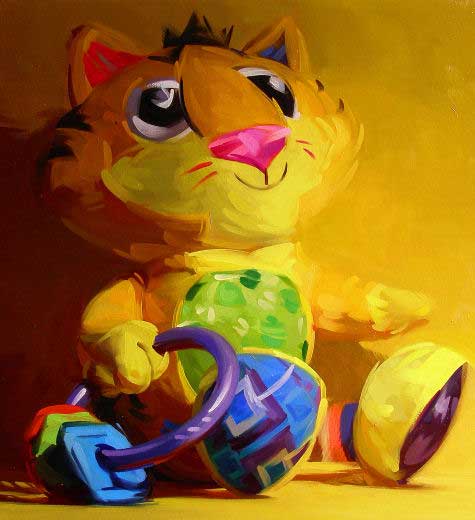 Dik Liu Oil on Canvas 32 X 30 inches 2008
In another artist statement he states: "These paintings glance back to the lush, pyrotechnical brushwork of Frans Hal and John Singer Sargent, while embracing the Technicolor of modernity and venturing beyond the interpretive confine now emancipated by the pluralism of contemporary art." Which I interpret to be another way of saying that in these post-modern days it is possible to paint gorgeous gnomes with masterful technique and and not have to worry about whatever the "artworld" idiots might come up with to complain about. Despite the "technicoloristic" subject matter it's also gutsy visual painting that needs no apologies.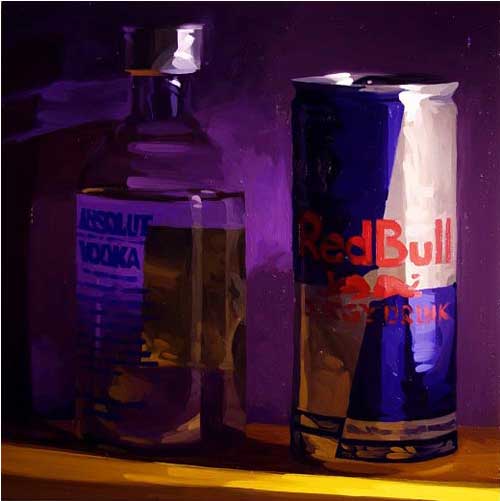 Oil on Canvas 30 X 30 inches 2006
I was a student at the Mass College of Art when Dik Liu was also a student there and I've met and talked with him a few times over the years. He has also stopped by Painting Perceptions I'm happy to have found out. He got his MFA at Yale in the late 80's and teaches at the Fashion Institute of Technology and Long Island University in New York. He shows at the Allen Sheppard Gallery, New York
An interesting review of his painting by John Haber can be found here. Although I found Haber somewhat irritating with his theme of faux-academic painting bashing vs modern sensibilities in Dik's work.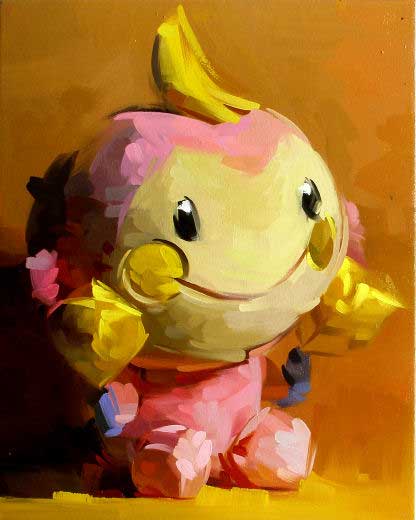 Oil on Canvas 30 X 24 inches 2008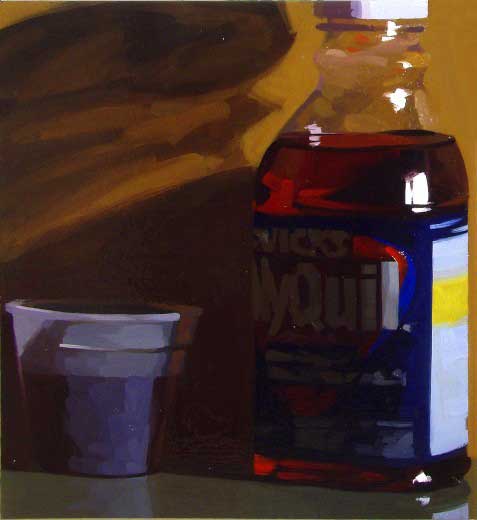 Oil on Canvas 32 X 30 inches 2006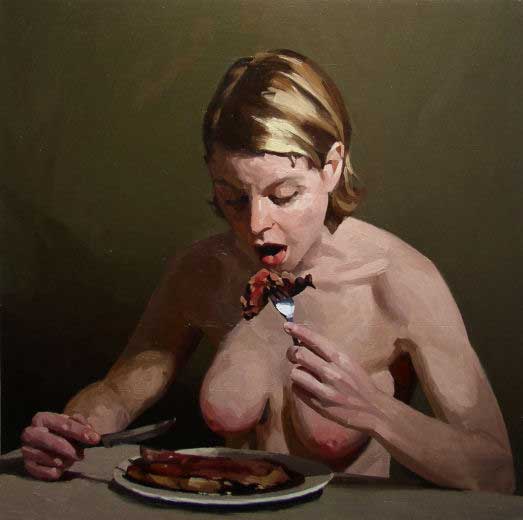 Oil on Panel 28 X 28 inches 2003
---
Donate to Painting Perceptions
Donations to Painting Perceptions helps this site greatly, please consider your gift today.