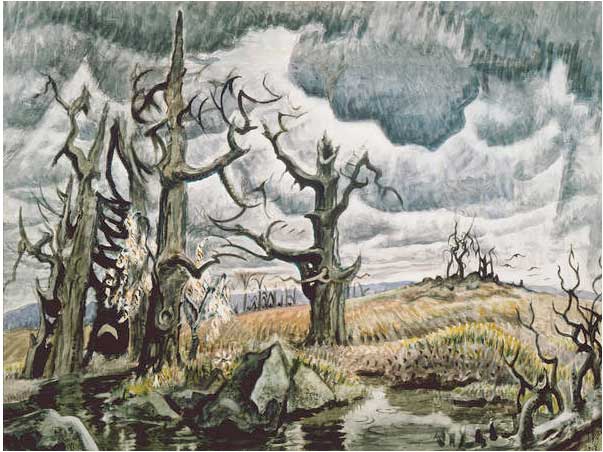 Charles BurchfieldAn April Mood, 1946-1955 Watercolor and charcoal on joined paper
Heatwaves in a Swamp: The Paintings of Charles Burchfield at the UCLA Hammer Museum

Burchfield has been a big inspiration to me for a long time and I hope to get up to LA in the next couple of weeks to see this show. I will post an article again after I've had a chance to take it all in and maybe think of something worthwhile to write. I ran across this video from the Hammer Museum that I thought I would put up in the mean time.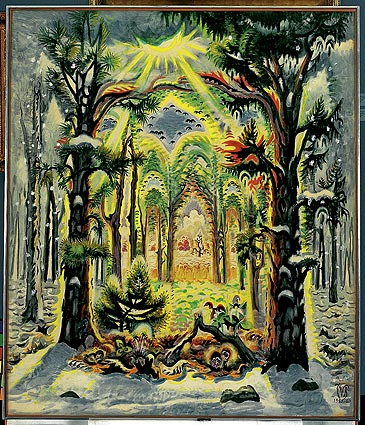 Charles BurchfieldGlory of Spring (Radiant spring), 1950 Watercolor
---
Donate to Painting Perceptions
Donations to Painting Perceptions helps this site greatly, please consider your gift today.