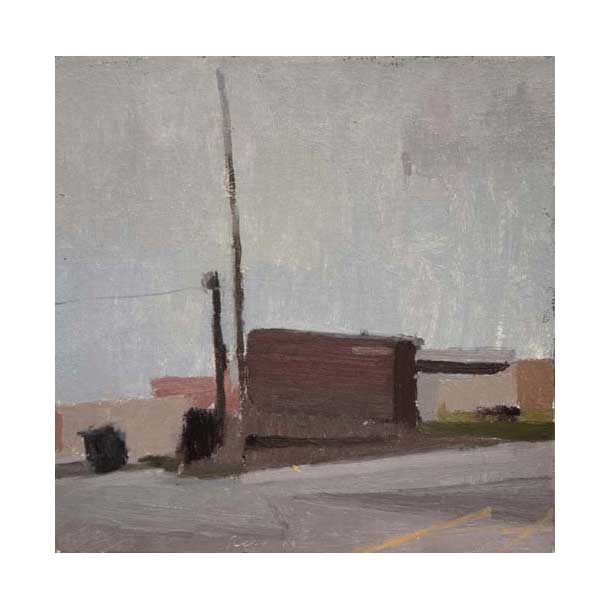 Brian Rego, Poles and a Parking Lot, 11×11 inches
I plan to occasionally post articles where I ask one or two questions to emerging perceptual painters who explore inventive possibilities to an old tradition. The first artist in this series is Brian Rego, a painter living in South Carolina whose work impressed me by his vigorous treatment of the paint surface and a gritty abstract structure. The most engaging pieces are of mundane subjects, easily overlooked, such as a wedge of disturbed concrete pavement, one car in the corner of an empty corner of a parking lot, light on a storage shed and similar material; where the story-lines may be muted but still delivers a compelling read of visual delights.
Brian Rego, teaches at the Univ. of South Carolina in Columbia and received his MFA in 2007 from Pennsylvania Academy of the Fine Arts. He has shown his work in a number of solo and group shows and is also a member of the Perceptual Painters group.
In an email I asked Brian:
The subject matter in your outdoor painting tends to be unremarkable, commonplace views such as a corner of a parking lot. As in most good painting the visual interest is in how you translate these view into paint. Could you speak briefly about your considerations for deciding on what to paint. What is your process with painting outdoors?
Brian Rego:
It's all a matter of space. I suppose understanding the way I respond to it, and articulating it in a way that is meaningful to me. The way one plane of color will describe a specific location of space in relation to that of another plane of color. I have sky here and I'll have a field there, but the distances between the two are always changing. The modulation of forms as they move through space are always changing. This is something that is very interesting to me. How do I paint a volume that doesn't just relate to itself, but to the whole space? How does the understanding of that volume change the nature of the whole painting? I don't go for the exterior significance of a particular subject or anything like that when I am painting outdoors, I am not interested in preserving it as much as I am in discovering it, turning it inside out, crumpling it up and throwing it back out there.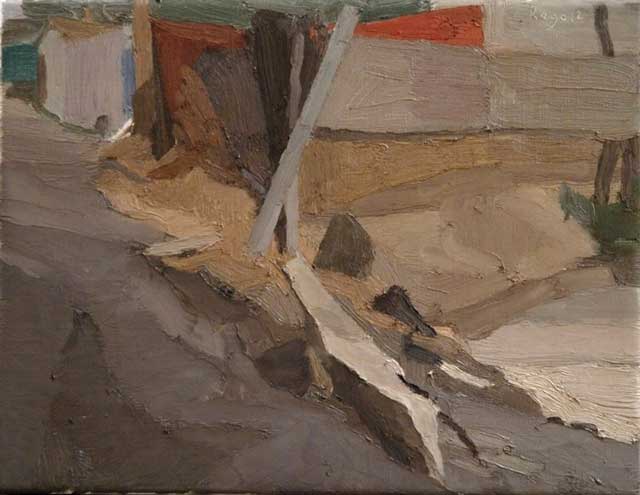 Wedge 10×13 inches oil on linen
In an artist statement Brian Rego previously stated:
"I paint my subject from life and consider it to be a great joy and an immense struggle. I hope to capture the feeling of these synonymous realities in my paintings. For me, the purpose of painting is to tap into something that is profoundly human, something sensual that lies on the fringe of memory, a reality both strange and familiar."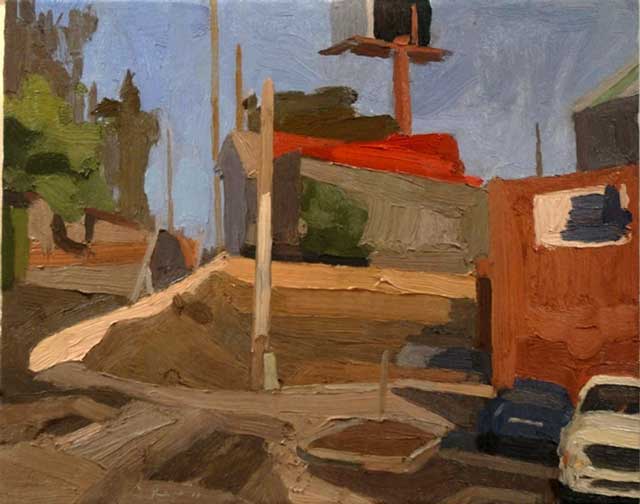 Salty's 16×20 inches oil on linen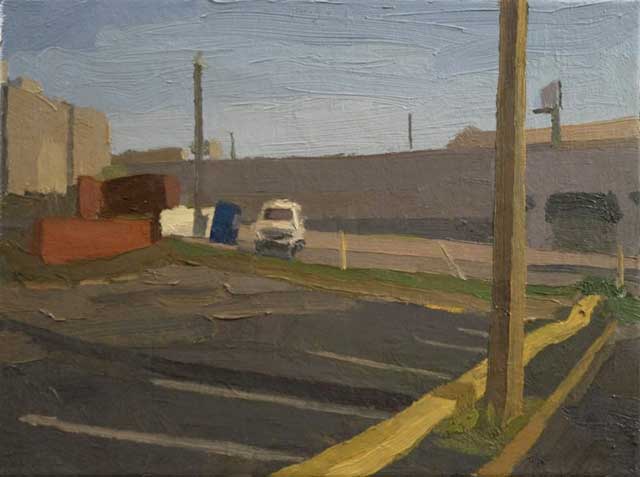 Lady Street Parking 12×16 inches oil on linen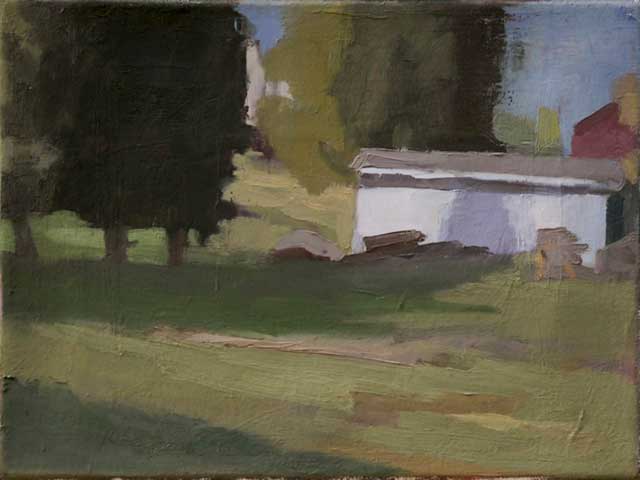 potato storage, 9×12 inches, oil on linen, 2010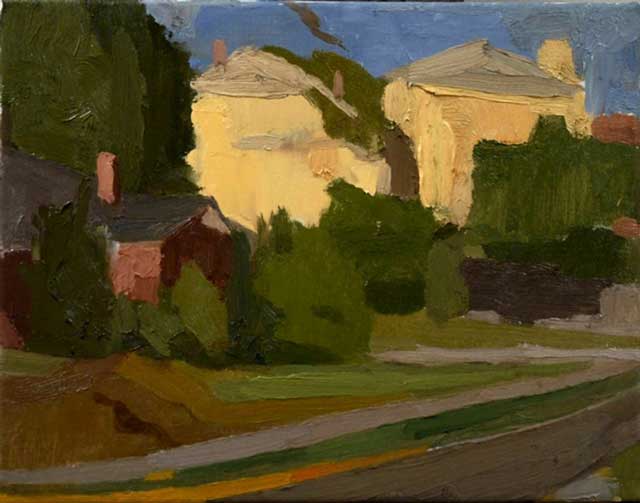 Yellow Houses 14×18 oil on linen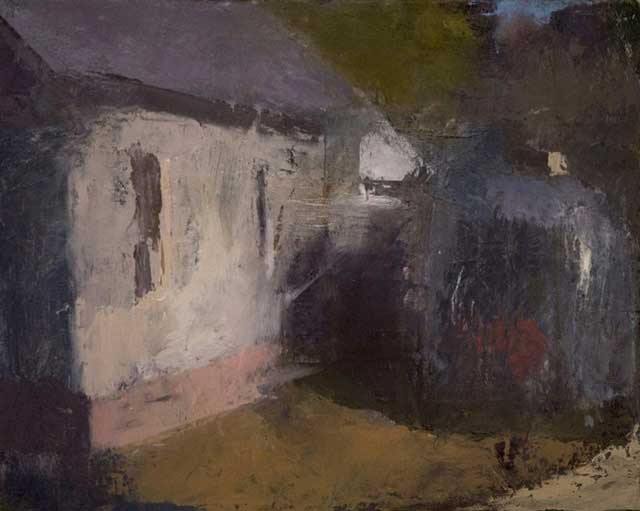 The Airstream 8×10 inches oil on linen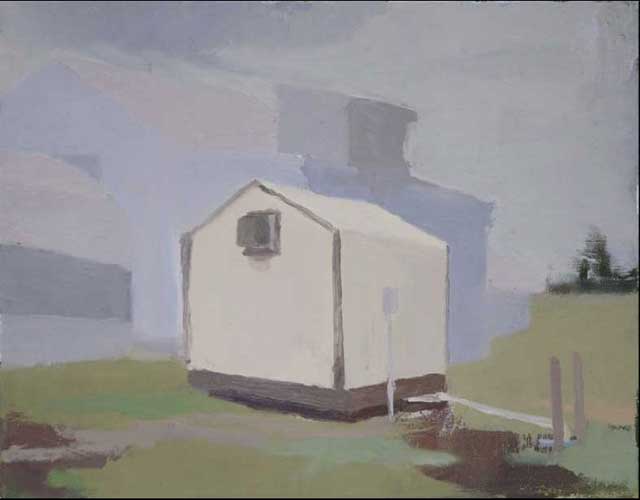 The Chemical Shed, 11×14 inches, oil on linen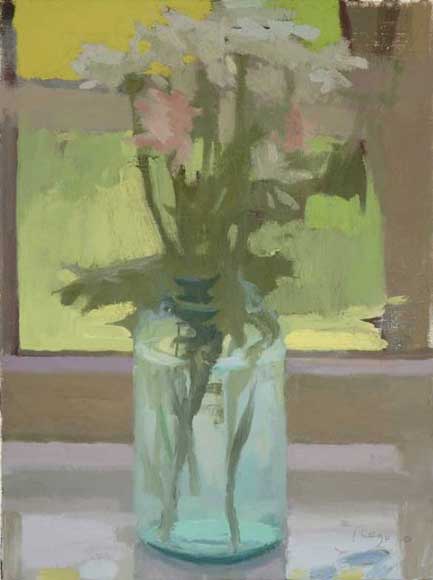 Elizabeth's Flowers, 12×16 inches, oil on linen