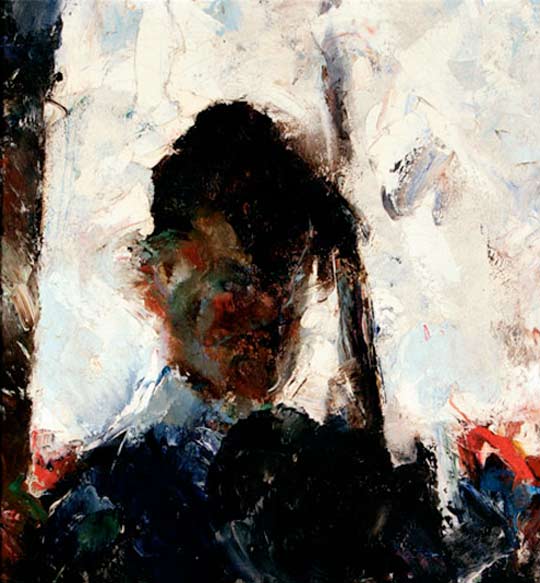 1914 Self Portrait in a Fur Hat
For painters who work from observation there are few greater painters to study or get inspiration from than Edwin Dickinson. (Born NY: 1891 Died: 1978) When I was in art school in the mid 80's my painting teacher,
George Nick – a former student of Edwin Dickinson, frequently discussed Dickinson's work and manner of teaching. I was smitten by his modern, painterly approach that seemed to meld classical painting with abstract expressionism. His masterful painting, enigmatic subject matter, and expressive style gives him the ultimate "painter's painter" status. Sadly, too many painters I have talked to, especially younger painters, have heard very little or nothing about him. Over the past few years this has been changing. Hopefully, I can provide some information here that might be useful to someone wanting to know more about him and his work.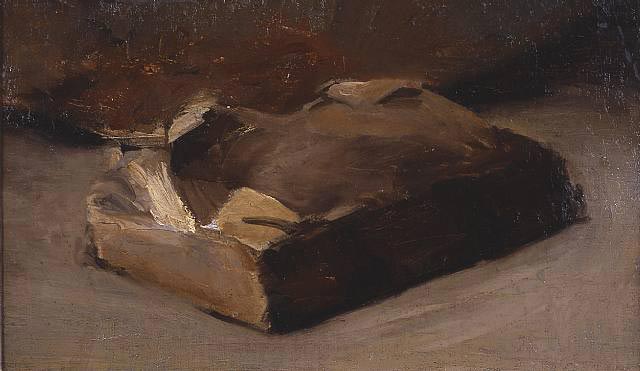 The Book, 1911 Oil on canvas laid on masonite 9″ x 23″
Despite his being one of America's greatest painters few people outside of certain circles in the art world has ever heard of him. There used to be very little information available on him. However, there is now a wealth of information for Dickinson fans – since the advent of Google, the "Dreams and Realities" traveling musuem show, organized by the Albright-Knox Gallery in Buffalo, New York 2002-3 (which I was fortunate to see in Lincoln, NE), the 2004 book by John L. Ward Edwin Dickinson: A Critical History of His Paintings, and numerous websites with articles and images can now be had.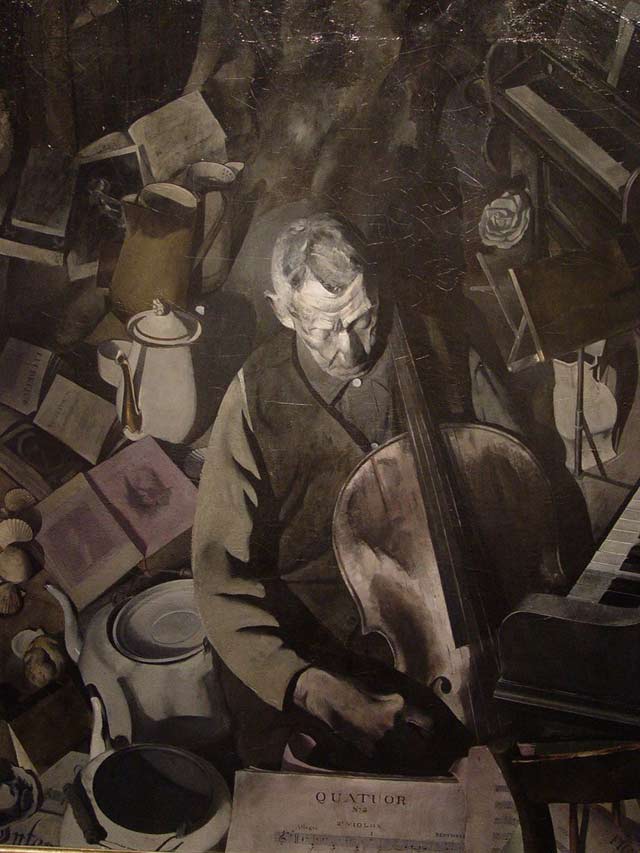 The Cello Player 1924 – 1926 60″ x 48″
Dickinson, who studied with both William Merrit Chase and Charles Hawthorne, is known for his large "machines" paintings like the cello player above, involving the figure, still-life from both observation and invention – many with mysterious dark subject matter. He also made some 230 premier coup paintings out of 431 documented paintings, that is to say paintings done from life in one-sitting in a direct manner. He was reported to walk all over the Provincetown, Cape Cod area – as much as 40 miles a day, in looking for the right motif to paint. One curious aspect of his painting was that his concentration was sometimes so intense that his would forget what type of painting he was making – painting a figure or a still-life, or confuse the landscape with the painting. This article by Mary Ellen Abell suggests that this tendency might have come from his study with William Merritt Chase, "who reportedly used to suggest that his students try to conceive of their canvases as the reality and the motif as the painting."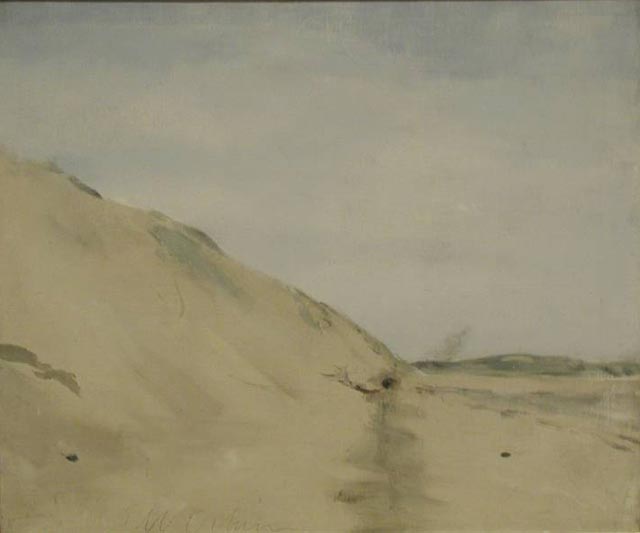 Laboratory Beach 1935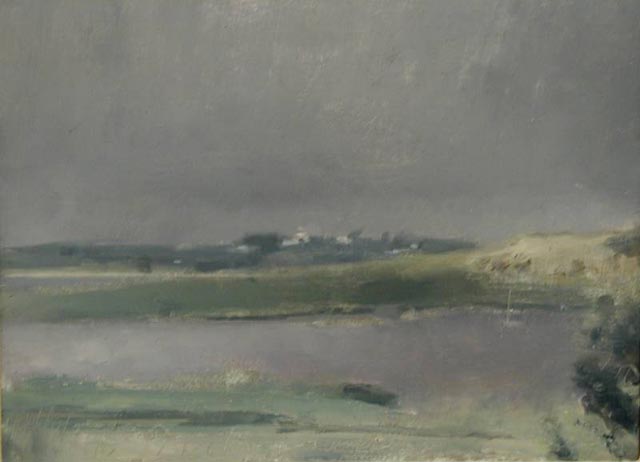 Cove, Wellfleet 1946
You can read for free parts of the 2004 book by John L. Ward Edwin Dickinson: A Critical History of His Paintings, here – lots of interesting information. Seems very comprehensive and I'm ordering the book and hope to write a review of the book in the future. You can get this book from Amazon here
.
If you haven't yet seen the catalog to the Dreams and Realities show then you're in for a major treat. 72 full color reproductions and 91 black/white illustrations and is this is the first major book in 20 years on his work. Check it out on Amazon here
A wonderful article written by Mary Ellen Abell who curated the Provincetown Art Association Musuem's (PAAM) 2007 exhibition Edwin Dickinson: The Provincetown Years, 1912-1937, discussed his work more from a painter's perspective, in other words has some very intelligent things to say! Well worth following the link here. She also wrote an essay in the Dreams and Realities Catalog on "the Teaching of Edwin Dickinson, An Overview and Glossary" that you can read on google books for free here. If the link breaks just try googling Mary Ellen Abell.
a good review and informative article about Dickinson and the PAAM show by John Yau at the Brooklyn Rail is here.
There is a catalog to the PAAM show but I couldn't find it on their website but they had a number of other catalogs that may be of interest – like ones on Charles Hawthorne and an earlier catalog on Dickinson.
There is also a video podcast about this show and Edwin Dickinson that will be of interest, a number of interesting photos of Dickinson and his classes. You can watch it here.
Also here is another article has a number of images and information from that show that may be of interest.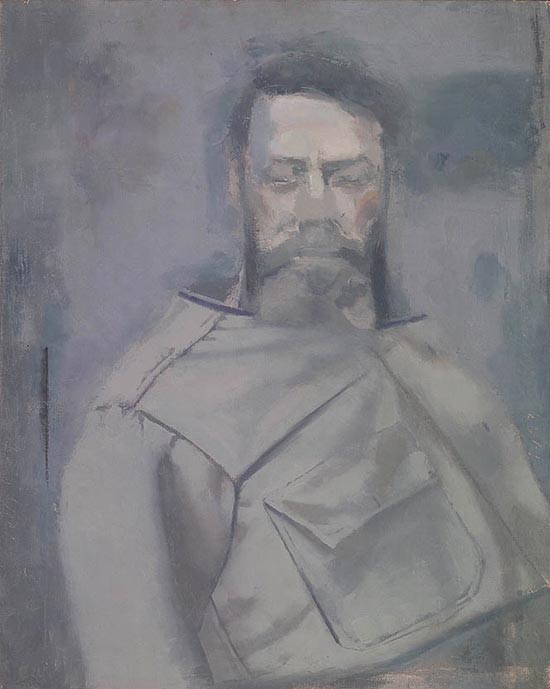 Self-Portrait in Gray Shirt 1943
Here is another great resource – from the man himself. Transcripts from an interview with Edwin W. Dickinson in 1962 by a Dorothy Seckler and is on the Archives of American Art, Smithsonian Institution website. Read it here.
Also, an obvious but very helpful way to get more information on him is to simply google Edwin Dickinson in google images.
As time and opportunity permits I will try to post more information and links on Edwin Dickinson.
In the mean time here are a few of his paintings I've found online that I wanted to share.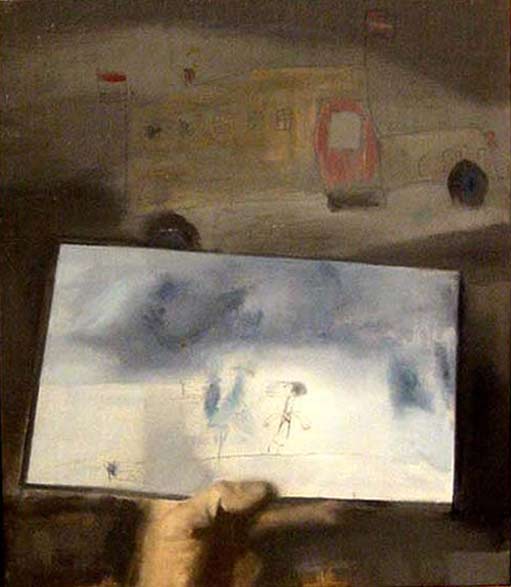 The Artist's Hand Holding Children's Drawings 1940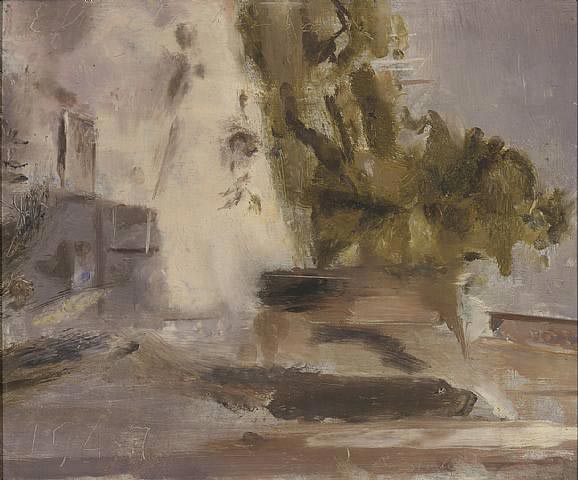 Studio Wellfleet 1947 10″ x 12″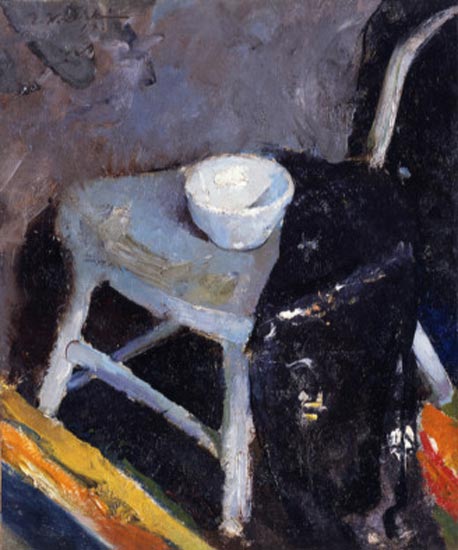 Studio Still Life, Provincetown 1914, Oil on canvas 24″ x 20″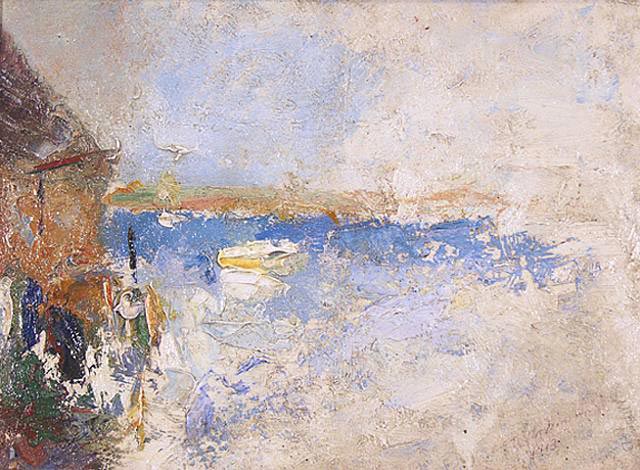 O'Neil's Wharf 1913 Oil on Board 24″ x 16″
---
Donate to Painting Perceptions
Donations to Painting Perceptions helps this site greatly, please consider your gift today.