Alberto Giacometti – Ein Portrait, Original film recordings of Alberto Giacometti at work in his Paris studio.
"The more you fail, the more you succeed. It is only when everything is lost and – instead of giving up – you go on, that you experience the momentary prospect of some slight progress. Suddenly you have the feeling – be it an illusion or not – that something new has opened up."
Reported to have been said by Giacometti near the end of his life.
If you have ever despaired over how impossible painting can seem sometimes or that your work isn't resolved to your satisfaction, take solace from Alberto Giacometti (1901-1966) who was a renowned Swiss sculptor, painter, draughtsman, and printmaker. This film shows Giacometti at work in his Paris studio where he first came a young artist in 1926. It was a small, dark space in a rundown area of Paris. "I planned on moving on as soon as I could because it was too small – just a hole," the artist remarked to a journalist. He stayed there for the rest of his life.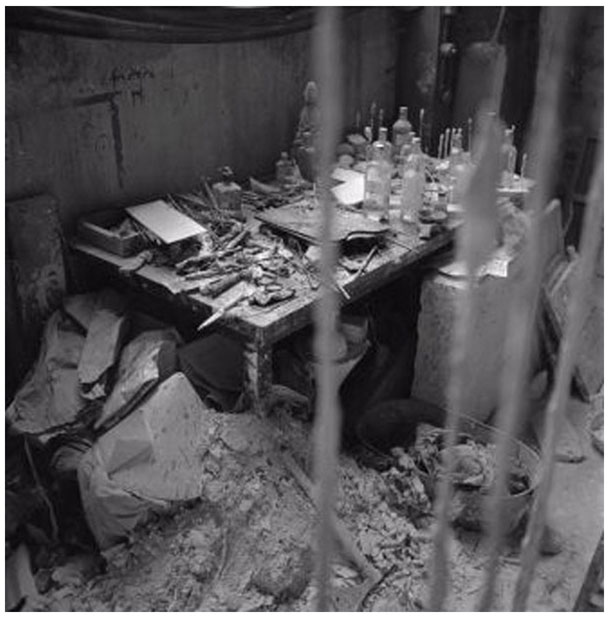 from a 1996 New York Times review by Michael Kimmelman, The Complexities of Seeing by David Sylvester:
Early in 1964 he started to model a bust of a friend, the photographer Eli Lotar. Lotar sat for him about 400 times before Giacometti's terminal illness forced their sessions to end late the next year. …Each day was more or less the same. Giacometti would paint over what he had previously done, muttering and cursing himself. "I don't know how to do anything," he complained. "I'm going to work on this picture for another day or two, and then if it doesn't turn out to be any good I'll give up painting forever." He told Mr. Lord, "The more one works on a picture, the more impossible it becomes to finish it."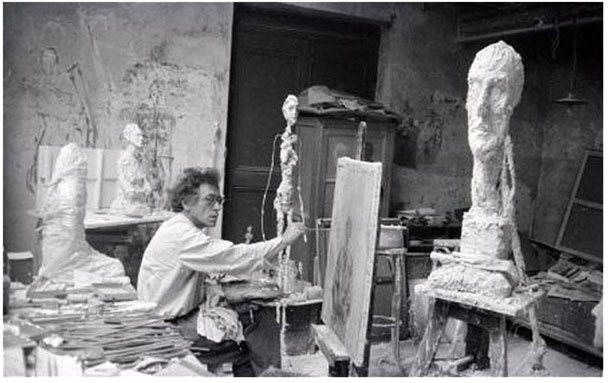 ---
Donate to Painting Perceptions
Donations to Painting Perceptions helps this site greatly, please consider your gift today.