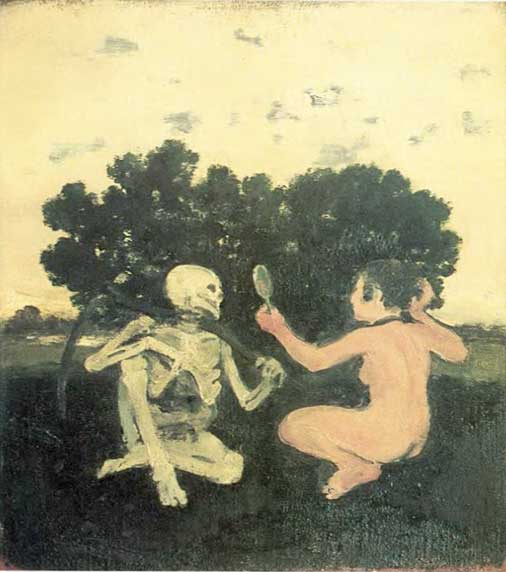 Albert York Woman and Skeleton, 1967 12 x 11 inches oil on canvas mounted on masonite
Albert York, who died last Tuesday, was a highly acclaimed yet reclusive painter of small still lifes, landscapes and figures – largely made from invention and memory. The New York Times had an obituary by Roberta Smith that gives a good overview. He was 80 and lived on Long Island where he lived most of life in virtual isolation from the art world, despite having a large following of devotees amongst other painters and collectors. His total output of work over his life was small there are only about 200 to 250 works, usually oil on panel that rarely are larger than 12 inches. It is difficult to find much of his work online, but I did find several images that hopefully will provide a glimpse into his work if you aren't yet familiar.
The New Yorker Magazine had a major article in June 1995 about Albert York's work by Calvin Tomkins. This article has one of the few, if only, interviews with York and is a good read. You can read the article online at the Tansnkreps blog here. There was one paragraph in the article that particularly moved me about his work and painting in general. When Calvin Tomkins asked him " Why do you paint?" He said, "I think we live in a paradise. This is a Garden of Eden, really it is. It might be the only paradise we ever know, and it's just so beautiful, with the trees and everything here, and you feel you want to paint it. Put it into a design. That's all I can say. It's been a rather trying business, this painting." However, despite these noble sentiments I was saddened to read how much he struggled with his painting over the years and how real satisfaction with his work seemed to elude him. I suspect many of us can identify here.
Fairfield Porter wrote, "Certainly part of the strong emotional appeal of these paintings" is that Mr. York "is not clever, and in no sense superior to the nature of his medium or the nature of the subject, but that he is at one with both."
There is a good essay with links to more about Albert York's work at Jason Beale's website here.
Albert York showed at the Davis and Langdale in NYC.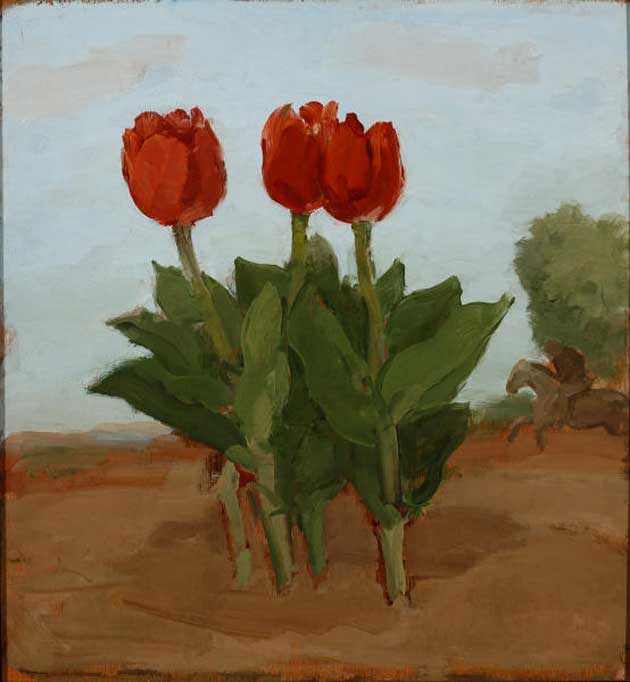 Albert York Three Red Tulips in a Landscape with Horse and Rider,1982 oil on board 15 x 14 inches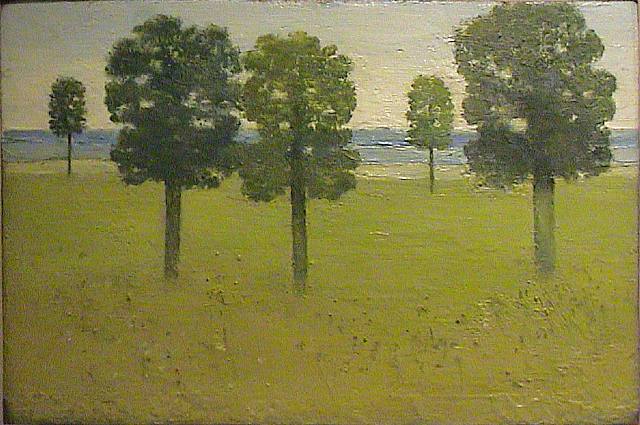 Albert York The Sea East Hampton,1964 oil on wood 8 x 12 inches

Albert York Black Bull Standing in a Landscape, 1982 oil on wood panel 13 x 11 inches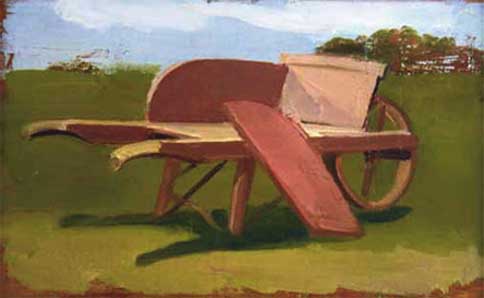 Albert York Wheelbarrow,1974 6 x 11 inches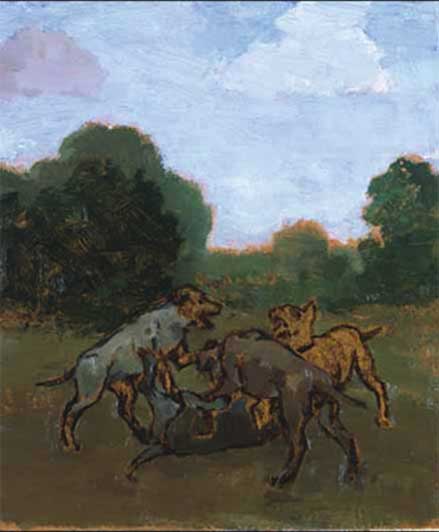 Albert York Four Dogs, 1968 12 x 10 inches oil paper mounted masonite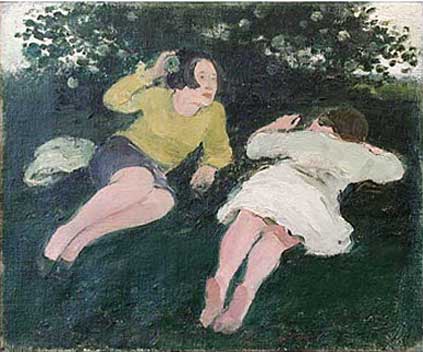 Albert York Two Reclining Women in a Landscape, 1967 oil on canvas 12 x 10 inches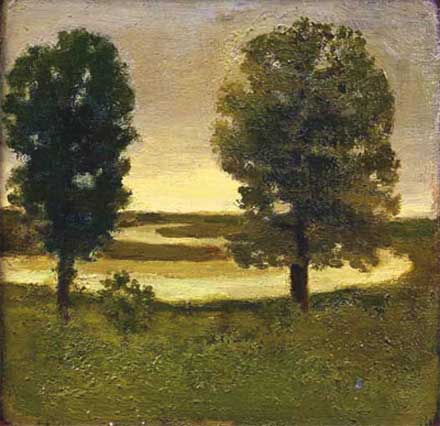 Albert York landscape with Two Trees and River, oil on board 10 x 10 inches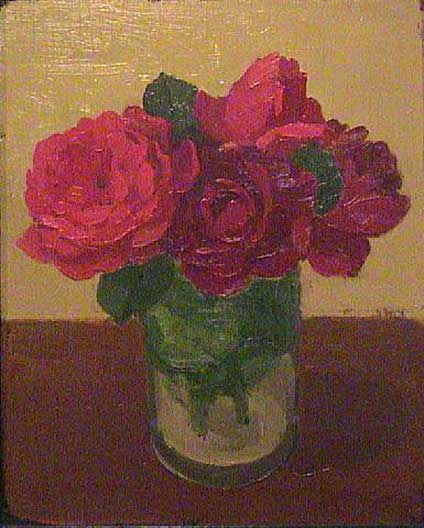 Albert York Red Roses in a Glass Jar, 1978 Oil on Board 12 x 10 inches