Excerpt from Interview with Stuart Shils
full article here»
Larry Groff:
Has your teaching changed in response to your evolution from painting outdoors to your current studio-based more abstracted works? ?
Stuart Shils: The way I approach my classes has never been about my own work, that's the last thing I want or need to talk about.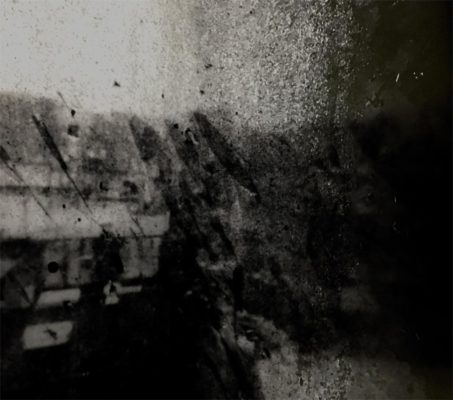 But paradoxically, or maybe not, as my interests have evolved, I mean as the focus of my work has become less overtly representational, my intention as a teacher or guide, has become even more concerned with close looking and analytical observation. And that doesn't mean realism or being a perceptual painter, but rather, with looking closely not only at nature, but as much at the work being made in response.
But isn't it all about looking closely anyway, regardless of representational or not? And what is representation? Representation of what, I mean, just what are we re-presenting? When I look at something–a landscape or a person and register an observation optically, I have to then turn back to the working surface, the paper, paint or whatever, and there is an interval of time in there during the turning back, so in a way, isn't it all a dream or a memory? And that's why I ask, what are we representing?
So yes, my work for the most part no longer necessarily looks like 'landscape' per se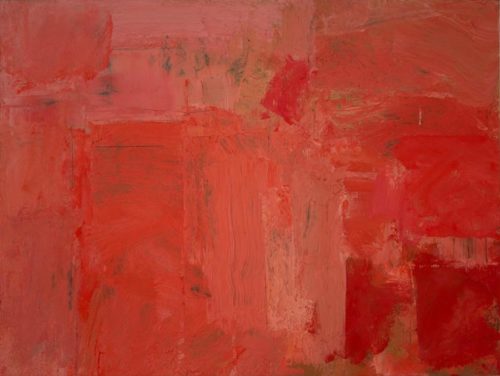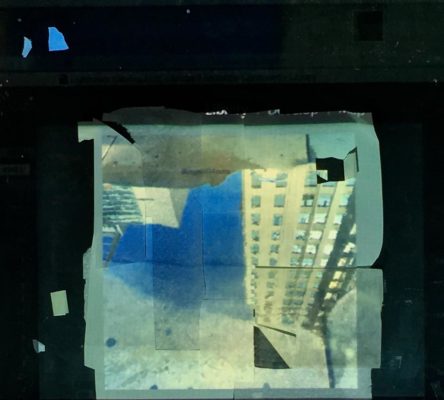 and in the classes I'm not trying to show anyone or teach anyone how to be me, that would be so beside the point and so disingenuous. And anyway, I've never really known who me was or is.
Rather, the emphasis is on being alert and present visually, focusing on the cultivation of attention to what is happening within the parenthetical enclosure of the moment.
It's what I call the perceptual moment, and this has nothing at all to do with that group in America called Perceptual Painters.
The perceptual moment that I'm talking about here is not about the appearance of your work, or if you are riffing on Antonio Lopez, or if you went to PAFA and work naturalistically, or if you use your little finger to blur edges.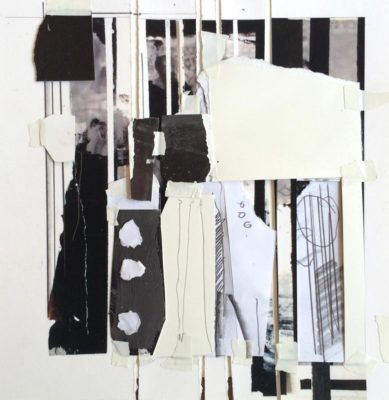 Rather it is about being acutely aware of the interiority or dimensionality of your own observation and response. In other words, how you perceive and then shape a response to what is out there. I also think of that moment as 'the visual kiss', that fleeting but extended moment of connection in which you recognize that perceptually (and conceptually) when you are looking at something and acknowledging the possibilities within that engagement, that there is a beginning and an end. And that between those two points there are tough decisions to be made about structure and limitations, and as the reader of and shaper of that moment you are also an editor, and you can't take or have everything that you see.
Extending the kiss analogy, another way of describing navigating within the moment of concentration, or not, is if say you are sitting in a café early one morning under a romantic spell and you are kissing your friend and at the same time you are looking over there and thinking, 'hmm, I wonder where that person across the room got that cool shirt?, then where are you, I mean, are you really rooted in your concentration? You're neither here nor there. It's like Lawrence Ferlinghetti said some years ago in an interview in the Sunday Times magazine section with regard to the Internet '…if you're everywhere all at once then you're nowhere at all.'
I'm slightly paraphrasing but it's something like that and you get the picture. And it's very related to the mechanics of our own visual experience and this is something I'm trying to address in my classes, a clarification of intention and establishing the idea of a perceptual hierarchy.
Excerpt from Interview with Stuart Shils
read the full article here»